Tegaru Advocacy

Ethiopian American
Irob
Eyasu Solomon Blog

Reporter

TDVA
Tigrai Net
Tigrai online Forum

Tigrai_online

UTNA

Awate

EthioEritreaConflict

Walta Information

Ethiopian Culture
Queen Sheba
WorldFocus
---
African Tribune
AFP
Afrik.com
Amnesty I.
Associate Press
BBC
Boston Globe
Chicago Tribune
Christian Science

CNN

Daily Telegraph
Financial Times
Globe and Mail
Guardian
IRIN
Los Angeles Times
Miami Herald
New York Times
Reuters

The Economist

Toronto Star

USA Today

Washington Post

Washington Times

Wall Street Journal
Afrol News

Ayder

Ethiopianamerican
Irob
Eyasu Solomon Blog

Mekelle city

Meqelle

Reporter

TDVA
Tigrai Net
Tigrai online Forum

Tigrai_online
Mekelletimes.com

UTNA

Awate

EthioEritreaConflict

Walta Information

Ethiopian Culture
Queen Sheba
WorldFocus
---
African Tribune
AFP
Afrik.com
Amnesty I.
Associate Press
BBC
Boston Globe
Chicago Tribune
Christian Science

CNN

Daily Telegraph
Financial Times
Globe and Mail
Guardian
IRIN
Los Angeles Times
Miami Herald
New York Times
Reuters

The Economist

Toronto Star

USA Today

Washington Post

Washington Times

Wall Street Journal
From Meles' 'Dead End' to Abiy's 'New Horizon'
June 10, 2019by William Davison Ethiopia Insight
Few contest that the Meles model was defective and ran into severe difficulties. However, ultimately, Ethiopia is one of the world's poorest countries and afflicted by intense political, demographic, and environmental pressures. To prioritize its stability and development, foreign partners could back debt relief, not austerity. "There's a question of whether the international community has fully appreciated the nature of the challenge. Ethiopia needs an infusion of cash on a scale that no-one is willing to contemplate yet," says a diplomat worried about a Yugoslav-style fragmentation of a fractious multinational federation facing surging ethno-nationalism. Concurrent political and economic liberalization contributed to the collapse of the Soviet Union, while Yugoslavia's disastrous fragmentation was preceded by serious economic problems.
---
The Federalist and Unitary Systems in Comparative Perspective and in the Ethiopian Context Ghelawdewos Araia, PhD
June 7, 2019"The 21st century might be destined to be federalism's secolo d'oro, its gilded age, the finest hour." Michael A. Pagano
In light of the success stories championed and implemented by the many federal systems around the world, and also in relation to Ethiopia's relative advancement in a span of two and half decades, it is imperative that Ethiopian politicians, elites, intellectuals, and civic leaders (including religious and business leaders) strive for the continuation of the federal system, and reform it if necessary, via dialogue and all-Ethiopia conference. Ethiopians must understand that it is much easier to build on what already exists than demolish present institutions and start from scratch. As Michael Burgess convincingly argues, "In the making of federations political elites must work with the grain. They have to work with materials that they have at hand. Federation is appropriate only at certain times and in certain circumstances.
---
Professor Asmerom Legesse's A historical Analysis and Psychological Profile of Emperor Yohannes IV  
Professor Desta, Asayehgn
To conclude, instead of voluntarily undergoing oppression and conducting a historical and unscientifically research, if mental sound and age does not catch up,  it is high time that Asmerom goes back to apply the hallmarks of scientific investigation techniques in conjunction with intellectual ethical standard to thoroughly investigate the reasons why Eritreans are forced to live  " …behind one of the world's fastest-emptying nations: a country of about 4.5 million on the Horn of Africa, governed by a secretive dictatorship accused of human-rights violations," (Matina Stevis and Joe Parkinson, Feb. 2, 2016).  To reiterate, rather than being the defender for an autocrat, let us hope that Asmerom wakes up one day and makes concerted efforts to rescue the subdued Eritrean masses.
---
Companion to and Explanatory Notes on the Degiat Subagadis Article
Ghelawdewos Araia, PhD May 25, 2019
The purpose of this essay is to clarify and counter the misunderstandings and misinterpretations of my article entitled "Dejazmach Subagadis Woldu: Governor of Tigray and Prince of Ethiopia". First and foremost, however, I like to make my position clear on some relatively sensitive issues such as the identity of personalities that the article apparently stirred controversy; secondly, I found it important that explanatory notes are necessary in order to combat the misguided and cynical readers' viewpoints, who without reading the entire article entertained vitriolic language and curses, and in order to make this essay much more educational, I will first address the positive reactions by some of my readers by way of extending my gratitude to them, and then respond to the negative reactions.
---
---
Detained Tigrayan youth land blow on TPLF
May 15, 2019by Getachew Gebrekiros Temare
Activists are challenging the ruling party by encouraging citizens to demand their rights
State ownership of land has led to the relocation of hundreds of thousands of Ethiopians in recent decades to make way for investments, profiting foreign and local firms at the expense of farmers
igray has felt the pain of land grabbing for a long time. The outskirts of towns such as Mekele, Shire, Humera, and Maichew have experienced it in the name of 'development' that benefits only the few. The recent cause of fury in the Enderta district around Mekele is mostly maladministration and corruption.
Victims have been asking the regional administration to give due compensation for snatched land. But, no one in authority is willing to listen to their grievances. As a result, the youths from Enderta woreda started protesting against Tigray's government—and have suffered for it.
---
The last death- note (will) of a dying mother It is not late wake-up!
By Aster Tesfay
We have been preached by so-called "intellectuals and progressive" personalities and groups since the sixties particularly after the unexpected coup attempt by General Mengistu Neway/Girmamie Neway and their colleagues. Since then we had thousands of slogans, political proposals, agendas, and different ideological narratives. Some of the narratives ended in bloodshed consuming people who used to be considered as the cream of the society without yielding the desired aim/goal. Today we are at a point where no one is listening to another but to himself even without understanding his own ability leave alone to realize the desire of the people at large who are the pillars of any decision of the future of the nation.
---
---
ምክንያታዊት ኢትዮጵያ Rational Ethiopia
ፀጋዝአብ ለምለም ተስፋይ
---
Dejazmach Subagadis Woldu: Governor of Tigray and Prince of Ethiopia 
Ghelawdewos Araia, PhD May 15, 2019
Subagadis and his ancestors, including Dagmawi Seme who later relocated to the Aiga area in Adi Irob, spoke Tigrigna but they also learned how to speak Saho but this does not make them to be Irob. This fact is substantiated by Abba Tesfai Medhin in his book entitled The History of the Irob People, in which he argues that the origin of the Irob is from Tigray proper and more so from the central highlands of Agame; he further argues that the original language of Seme was Tigrigna. Moreover, the Saho language of the Irob is an admixture of Saho and Tigrigna and it is not entirely Saho as is the case in the Saho (Asawrta) of Eritrea.
---
Rotating the Governance of the Capital City of the Zones in the Regional State of Tigray: Restoring the Promise of Democratic Autonomy
Desta, Asayehgn, Sarlo Distinguished Professor of Sustainable Economic Development "Proactive planning for the inevitable trend is wisdom of the highest level" (Yohannes Aberra Ayele, (March 27, 2019)
The dramatic expansion of the Mekelle city could be attributed to push and pull factors. Over the years, Mekelle City has been pulling residents from other regions because it has established itself as Ethiopia's administrative, commercial, industrial, and social services center. In search of higher wages, the unemployed from other parts of the region have been flocking to the City of Mekelle to earn their livelihood. Meanwhile, the dearth of poverty and lack of employment opportunities in other regions has pushed residents of the other regions toward Mekelle City. Thus, Mekelle has earned the title "Killer City," because it achieved economic acceleration at the expense of its surrounding areas. Mekelle's disproportionate concentration economic activities have not only perpetuated a sense of maladministration among the Regional State of Tigray, but it also has hindered its economic intercourse with the other regions.
---
We are all Nebiyou
Ethioobserver staff In honor of Abera Manka
We might not succeed or not, in building a better future, but no one can question the authenticity of our desire, how much we are prepared to sacrifice for the opportunity to gain good governance dignity, and justice as people. A system built on the culture of secrecy, parochialism and nepotism will always breed adverse political consequence and self-interest and consequently final downfall
Intimidated political opponents, silenced the press, and weakened the judiciary. Our Tigrai went through a time of incredible horror which most people appeared to ignore. It is one thing to be aggressive and constrained and it is another to be aggressive and unconstrained. With such harsh police brutality and repressive measures will not keep Enderta youths from rising up against tyranny. It is a notable people's movement towards justice and democracy. TPLF's recurrent reform and promise to clean its act from corruption and abuse of power has always been a short lived promise to deceive and at the same time soothe the anger of our people.
---
AFRICA BETWEEN US, WE COVER THE WORLD
Ethiopia's Economic Miracle Is an Environmental Tragedy
Ethiopia's rivers and lakes are now drying up at terrifying speed.
By Christelle Gérand
The core problem is Ethiopian-style development, the downside of the economic miracle vaunted by prominent economists. The World Bank praised Ethiopia's double-digit growth from 2005 to 2015, mostly due to expanding agriculture, construction, and services. Ethiopia, a landlocked state, is doing all it can to attract foreign investors, with water and electricity almost free and rents at 10 percent of market rate, especially in the textile sector. The rural population and the environment are the biggest losers. Prime Minister Abiy Ahmed, in office since April 2018, symbolically called a halt to the previous government's system of favoritism. He canceled a number of public contracts awarded to the Metals and Engineering Corporation, a military-run conglomerate of 98 companies, 26 of whose leaders are being prosecuted for corruption.
---
Asmerom Legesse's Babbling Stereotype against the People of Tigray
Ghelawdewos Araia, PhD April 30, 2019
"It all began in Tigray. Tigray is the cradle and hub of Ethiopian civilization. In Tigray, Ethiopia's future seems to contend its past while the present testifies cyclical historical events as constant reminders of the distant and near past. In Tigray, the modern period seems to tend the requisite touch of antiquity, as if to deliberately endure uninterrupted Ethiopian state. After all, this quintessentially northern Ethiopian state is the plain field of ancient civilization and unparalleled conventional wisdom, and as custodian to that epic African ingenuity."3
---
Move fast and break things
April 30, 2019by Mistir Sew
few months after Prime Minister Abiy Ahmed assumed office, a BBC journalist asked him "are you the man to unite Ethiopia?" He breezily replied, "of course I am, no doubt about it."
Subsequently, he injected Ethiopia with hope, and undertook a bold program of renewal. Yet despite his messages of optimism and unity, the country remains divided, maybe even more so, and major challenges remain. Abiy is a leader of multiple characters rather than a steady manager like his predecessor Hailemariam Desalegn. In his inaugural speech he promised to transform governance and transition to genuine democracy. He brought a different flavor to EPRDF Ethiopia where narratives were repeated consistently at every level of the state structure. He spoke differently, he acted differently.
---
What are our concerns as Tigreans?
Ethioobserver staff Tesfamariam Hishe
The features of democracy are freedom, dissent, tolerance, justice, due process, and fairness. These features are both moral/ethical and political. In moral/ethical terms, they function as lodestars of action. The citizens in a democratic society are seen as the ultimate source of political authority. Members of the government, by contrast, are seen as servants of the people, and are selected and elected to serve the people's interests. Democratic systems developed to protect and enhance the freedom of the people. However, for the system to function properly, citizens must engage freely. The peaceful and hard-working people of Enderta are victimized by illegal and drastic demographic massive displacements wherein they are removed by force from their ancestral homes and farmland to be replaced by individuals from other parts of Tigrai often individuals who have some form of blood connections with Sebhat Nega and members of his support-group.
---
ናይ ሎምዓንቲ ዉዕሎ ኣብ ገርዓልታ ዘጋጠመ ፀገም አብ መሪሕነት ሰብ ሕድሪ፤
The problems Sebhidri encountered at Geraalta are as follows:
On Megabit 22, 2011 (Ethiopian calendar), Sebhidri held a public meeting, and people expressed their thoughts in the meeting. Soon after, the local administrative authorities began attacking the individuals who entertained ideas. At any rate, they observed that intensive campaign is being undertaken by the authorities in order to frighten and subdue the people who attempted to speak out based on their fundamental rights. This is really a gross violation of the constitution, human as well as democratic rights.
---
---
---
Ethioobserver editorial.
For all practical purposes, what Tigrai needs now than ever before is unity, peace, democracy and development. As has been said and preached for decades over and over again, Tigray's ardent enemy is political intolerance for opposing views, monopoly of power, corruption, nepotism, backward mentality and transparency. TPLF leadership should contribute tangible results, rather than suffocating the nation with fear and luck of accountability according to the needs of the people it serves. What is required for TPLF old guards and their foot soldiers is to undergo soul cleansing from its rigorous mistakes and work for the benefit of the society. TPLF cannot lead for long unless the public is behind it and anger among the population is boiling, which might soon burst out with no turning point. What is at stake at this moment is our own survival as a pride nation and people. We also urge the regional government to set free both those who were currently incarcerated and others so that there we have a regional reconciliation based on solidarity, freedom and interest of our people.
---
---
TIGREAN VICTIMS AND TYRANNICAL OLIGARCHY
Tecola W Hagos, 17 April 2019
Recently, Dergeadjen, Quiha; Enderta, Mekelle et cetera are the new flash points of rebellion. Nebiyou Sehulmichaele and Tsigabu Equiba were brutally attacked along several Citizens and were hauled of destination unknown, for trying to clean up the town of Quiha apparently in response to the national call by Prime Minister Abiy Ahmed of 12 April 2019. Did Amharas force Debretsion to commit such criminal atrocities against peaceful Citizens violating their constitutional Rights? Tigrai Kilil Administration seems to think that it is an independent governing body of a state/nation. The TPLF Leaders who control the Tigrai Kilil administration must be held accountable for such fracturing of a Nation of Ethiopia.
---
እንፈላለጋለን!" ፀጋዝአብ ለምለም ተስፋይ የኢኮኖሚክስ መምህርና ጸሓፊ
---
---
Adding Fuel to Fire to an already Chaotic and Slippery Politics: The Case of Nebiyu Suhul Michael & his Friends in Tigray
IDEA Editorial
However, the violent attack of Nebiyu Suhul Michael and his friends during the all-Ethiopia cleaning campaign day (April 14, 2019) could be a major setback for Tigray in general and the TPLF leadership in particular. The Institute of Development and Education for Africa (IDEA) is very much concerned about the use of excessive force and unnecessary violence against unarmed peaceful citizens and would like to convey a piece of advice by way of sending a clear message to the political leadership in Tigray.
The TPLF should encourage opposing ideas and discourses to flourish and not act as impediment to the cornerstones and contributing fabrics in the making of a democratic larger society. A genuine democracy requires free speech, free press, and peaceful demonstration and protestation, which, in turn, serve as solid foundations for a political culture of an open and free political debate. Moreover, the TPLF must shoulder responsibility in guaranteeing freedom to the people of Tigray within its jurisdictional sovereign territory.
---
The Wave of Protests, Quiha a Symbol of Resistance
Ethiopian observer Editorial
The wave of protests, which swept the Oromia region has also come to epitomize Tigrai. successful protest in Oromia and other regions in Ethiopia come also to roost in Tigrai, where a process of leadership change came by sending a powerful signal of protest, where the TPLF leadership could listen to the maladministration and nepotism, prevailing for so long time. However, the present leadership became instead of gathering the whole populace in Tigrai in this time of disarray and risk of disintegration, it has with its henchmen reacted violently against persons, who used free speech as their legitimate democratic right and freedom. The way this was done can trigger a spiraling violence and suspicion bon how true the leadership stands to the core of the Ethiopian Constitution, though it repeatedly shouts foul against those who are ready to dismantle it.
---
THE DESTRUCTIVE vs THE HUMANE:
The Ethiopia of Briskela, Kidus, Robel, Seinet, et cetera?
Tecola W Hagos, 13 April 2019
[DEDICATED TO THE BEAUTIFUL, TALENTED, LOVING, HARDWORKING, AND CHARMING CHILDREN OF ETHIOPIA]
Introduction
There is not much we can do about our individual origin. We are already dealt our life-cards and must play those life-cards the best we could. The monsters that lead the OLF with its savage armed thugs must be held accountable for the atrocities committed by them against absolutely innocent unarmed citizens of Ethiopia all over Ethiopia except in Tigrai Kilil during the period of the leadership of Abiy Ahmed. There is no question that Abiy Ahmed made serious errors in allowing subversive political groups, such as the OLF into Ethiopia. We hear now the corrosive Jawar Mohammad clawing back from his genocidal rhetoric and instigation of ethnic cleansing to supporting Eskinder Nega. I hope he abandons his hateful anti-Ethiopia diatribe through his OMN.
---
---
ሀገርና ትውልድን ከታላቅ ውድቀት የመታደጊያ ማዕቀፍ
Tsegazeab Lemlem
---
ኢትዮጵያና የሩቅ ምስራቅ እስያ አገሮችን የልማታዊ መንግስት ሞዴል የመከተል ተግዳሮቶች—ታዲያ ምን አማራጭ አላት?
ከድልበቶ ደጎዬ ዋቆ
---
Should Ethiopia stick with ethnic federalism?
And is the current federal system encouraging ethnic violence?
Goitom Gebreluel by Goitom Gebreluel
Ethiopia embarked upon a set of political reforms in early 2018 that were greeted with euphoric enthusiasm. Prime Minister Abiy Ahmed's new administration initiated political liberalization, releasing political prisoners and inviting exiled opposition groups that had been designated terrorist organizations to return to Ethiopia. The country's second attempt at democratization has however also been accompanied by a surge in political violence (often along ethnic lines), resulting in - among other things - the displacement of nearly three million people. Notable among these are the almost 900,000 Gedeo people who had to flee from their homes in the Guji zone of Oromia state
---
How did US and Ethiopia become so close?
A high-level US delegation just returned from Ethiopia, which is arguably America's closest ally on the continent of Africa. How did these two countries become so close? Journalist James Jeffrey explains. It's noticeable soon after you land in Washington - the city is full of Ethiopians. Their ubiquitous presence - behind the counter at Starbucks or the wheels of taxis - in the bastion of American government symbolizes the two pillars of this alliance.
The Ethiopian Diaspora across America - the second largest community after Nigerians - has played an enormous role in influencing ongoing political reforms that have rocked Ethiopia since the beginning of 2018.
---
TPLF ፀገም ህዝብኻ ምቅላዕ የሽልም እምበር ባንዳ አየብልን
https://www.youtube.com/watch?v=DL6bWT9uppI&feature=youtu.be
We know such ridiculous propaganda and intimidation is an act of desperation, the time has come for real change and we should embrace it, and go along that respects rule of law and practice democracy and accountability. Desperate leaders they intimidate politicians, educators and try to suppress media and arrest individuals with tramped-up charges. People will not rest until they gain freedom. Although, it is quite difficult to pass judgment on TPLF leadership and their attack dogs to smear individual names who dare to express their concern at this stage, such open interview will help reinforce our national unity and to counter and challenge any divisive Awraja based politics and economic structure headings. If we believe that genuine dialogue, discourse, discussion, and debate among Tigreans can take place and must be encourage such open interview, it keeps us all to see the beauty, history and greatness of our Tigrai. Above all everything else, Awrjaism, party-politics need to be challenged to their very core. The time has come that freedom is triumphed over dictatorship and people refuse to be intimidated yesterday's leaders are so paranoid to the extent fear their own shadows. As they say goes (Mekenai Tsebuk) or (Menor Deg)
---
እኔ ፀጋዬ በርሄ PhD

የተባልኩ ኢትዮጵያዊ በትግራይ ክልል በአድዋ ከተማ ተወልጄ በወላጆቼና በኅብረተሰቡ እንክብካቤ አግኝቼ ያደኩና በአገር ውስጥና በውጭ አገር ትምህርቴን በማጠናቀቅ በተለያዩ ዓለምአቀፍ እና አገር አቀፍ እርዳታ ሰጪ ድርጅቶች፣ በተለያየ ደረጃ እና ኃላፊነት ማለት በኢትዮጵያ እና በተለያዩ አፍሪካ አገራት አገለግያለሁ፡፡
---
ወቅታዊ የኢትዮጵያ ሁኔታና _ የወቅቱ መሪ ተዋንያን
ዘመንፈስ ቢያድግልኝ
ዑነትና ንጋት እያደረ ይጠራል ክፍል ሁለት
በዘመንፍስ ቢያድግል
ዘመንፈስ ቢያድግልኝ
---
Ethiopia: A Country Built on Shared History and Worth-Struggling to Modernize and Preserve
By Dilbato Degoye Waqo
Ethiopia is an ancient African country and one of the oldest states in the world. As Abyssinia its culture and traditions date back over 3,000 years and as the Kingdom of Cush beyond time immemorial. Throughout the centuries, Ethiopia had always been the symbol of ancient African civilization and statehood--one that can boast the most remarkable achievement and glorious past from long bygone times. Some seven decades and seven years ago, a Ghanaian historian, Dr. Joseph B. Danguah, in his introduction to the book, United West Africa at the Bar of the Family of Nations, by Ladipo Solanke, published in 1927, wrote:
---
Ethiopian Ethnic Rivalries Threaten Abiy Ahmed's Reform Agenda (FT) – Tadias Magazine
March 27, 2019 –
Ethiopian Ethnic Rivalries Threaten Abiy Ahmed's Reform Agenda (FT) Tadias MagazineAbiy Ahmed and Debretsion Gebremichael, chairman of the Tigray People's Liberation Front. Premier's stellar reputation gets frosty reception among formerly …
... click here to continue reading
---
ABIY AHMED, THE NEEDLE:
Some Solutions to the current challenges facing Ethiopians
Tecola W Hagos, 25 March 2019
PART I. ABIY AHMED
1. In General
Prime Minister Abiy Ahmed keeps messing up my logic-oriented brain with his beautifully crafted speeches and messages. His recent address/message of 18 March 2019, with his epochal symbolism of a needle threading through marking a new path that also pulls along a motley of unsavory characters of all sorts, is a metaphorical statement that is highly evocative and unforgettable. For that message alone, Abiy Ahmed deserves a second look, a reassessment of his circumstance of how he lives and survives surrounded and suffocated by individuals the likes of Lemma Megersa and the threat of Qeerroo Bilisummaa Oromoo (hereafter 'Qeerroo').
---
ዑነትና ንጋት እያደረ ይጠራል ክፍል ሁለት
በዘመንፍስ ቢያድግልኝ
በክፍል አንድ ከህዋሃት ዲሞክራሲ መጋረጃ ጀርባ የመሪ ተዋንያን ማንነት ለማየትና በጨረፍታ ለማሳየት በግርድፉ ነካክቸው አሎሁ። እንደዑነቱ ከሆነ ለመንደርደርያ እንጂ እጅግ ዘግናኝ የሆኑ ግፍና በደል በትግልና በፍትሀ ስም በነዚህ የበግ ለምድ የለበሱ ተዋንያን ተፈጽመዋል።ለመሆኑ ይህን ያቄመ ጸያፍ ተግባር ሲክውኑ ምን ያደርጉ ነበር ብንል ማንነታቸውን ፍንትው አርጎ ያሳየናል __________
አቦይ ስብሃት ከጀርባ ካልሆነ ፊት ለፊት መጋፍጥ አይሆንለትም በተማሪነት ጊዜ እንኳ ትልቁ ዘዴው የክፍል አለቆችን (ሞኒተሮችን) ስብስቦ ተማሪውን እንድያሳደሙ ያደርግ ነበር እንጂ ፈጽሞ ፊት ለፊት ወጥቶ መናገር ዳገቱ ነው። በ1950 ዎቹ መጨረሻ የራስ መንገሻ ሥዩምን አስተዳደር ለማናጋት ያልፈንቀለው ዲንጋይ አልነበረም። ያቺን የራስ ሥዩም አባትነት አቶ ነጋ መነገፋቸው የእግር ውስጥ እሳት ሆናባት አድጋለች። እዚህ ላይ በዛ ዘመን ገና የኢትዮጵያ ተማሪዎች ዕንቅስቃሴ ዕንጭጭ የነበረ ቢሆንም ለድብቅ አላማው መጠቀሚያ ለማድረግ ያልቆፈረው ጉድጋድ .....
---
ABIY AHMED, THE ENIGMATIC PRIME MINISTER:

Prime Minister Abiy Ahmed keeps messing up my logic-oriented brain with his beautifully crafted speeches. His recent address with his epochal symbolism of a needle threading through a new path that also pulls along a motley of unsavory characters of all sorts is a metaphorical statement that is highly evocative and unforgettable.

For that statement alone, Abiy Ahmed deserves a second look, a reassessment of his circumstance how he lives with individuals the likes of Lemma Megersa with disgusting narrow mindedness and who allowed hooligan terrorist Oromo Qerros (under the guidance of Jawar Mohammed, Dawood Ibsa, Takele Uma, et cetera criminals who should be tried under the 1948 Genocide Convention; Penal Code of Ethiopia: Article 281 Genocide; Crimes against Humanity ff) to butcher and displace hundreds of thousands of Ethiopian citizens mainly Amharas, Gedos, Somalies, Southern Peoples, Tigreis et cetera including the recent demolitions of homes of tens of thousands of Ethiopian Citizens at Legatafo who have lived in the so called Oromo Kilil all their lives.
---
Ode to Ethiopian Airlines Flight 302

Ghelawdewos Araia, PhD March 13, 2019
Oh! What a day is Sunday, March Ten, Two Thousand Nineteen
A world-wide tragedy to die with flying machine and gasoline
Accursed day that claimed a hundred fifty seven lives caused by flight control problem in mid-air
That made me so sad and emotional and forced me to utter, 'life is not fair'
Passengers eaten by a defective Boeing 737 Max Eight
All helpless, let alone change the course of distraught
The plane made unusual noise in anticipation of destruction
It was wallowing like a disturbed bird headed for shattering demolition
It fell to the ground straight down
And buried the victims in a thirteen meters deep ground hole
Created by the impact of the vulture machine bowl
---
THE GOD THAT WEPT [እንባ የሚአነባው አምላክ]
[Extract from unpublished book manuscript]
Tecola W Hagos, 5 March 2019
In General
I am amazed almost every single day that I have lived for as long as I have when quite a number of my contemporaries, as well as a few of my juniors, are no more. A recent tragic death of a very talented and politically astute cousin (more like a brother) brought home to me the fragility of human life as a matter of fact and how deeply we all lose in our vanity. Our decade is a truly difficult period, but not as horrible as the earlier ones of long periods of wars, of famine and pestilence, and of liberation struggles and of frail nation building. Have we succeeded in laying out the foundational structures for our future survival?
However, neither Abiy Ahmed nor Lemma Megersa are the Ethiopian Leaders we all thought they were. Their recent inaction and deceitful statements at crucial junctures of enormous crises of persecution and ethnic cleansing and eviction of citizens in Oromo Kilil clearly established their true colors of narrow ethnic goal of a separate Oromo entity and the destruction of Ethiopia. I was aware of Abiy Ahmed's flirtation with such retarded idea of ethnic supremacy when he was official in the Oromo Kilil Leadership. https://www.youtube.com/watch?v=q_GrV30N634
---
'የሕዝብ ተወካይ ማን ነው?' ፀጋዝአብ ለምለም ተስፋይ
---
Priorities in Ethiopian Politics: Expediting the Exigencies and Postponing the Inessential Ones
Ghelawdewos Araia, PhD March 1, 2019
This Article is dedicated to the 123rd anniversary of the victory of the Ethiopian people at the Battle of Adwa on March 1, 1896
Ethiopia is at crossroads again, undertaking, this time, not a scientific revolution but a scientific reform; incremental at times and transformational at other times. It is in the latter sense and in the context of the two quotations above that this article is written. For the above reason, thus, the purpose of this article is three fold: 1) to make a quick glance at some relevant ideas of the past; 2) to thoroughly examine the priorities in Ethiopian politics; and 3) to furnish redeeming ideas to current Ethiopian malaise, sort of proposal in order to bit the odds and come up with a sound policy spectrum that could in turn catapult Ethiopia in the right direction and subsequently achieve a more....
---
Remembering our past history and the sacrifices made by our ancestors and making it part of our social fabric today and should enable us to deal with the latest waves of systematic treacherous institutional cover to change the demographic of our ancestors land, that has been defended through scarifies of our forefathers blood and sweat. We salute our ancestors for their selfless devotion; we have to be inspired by their sprit to fight any form of operation like Kedemai Woyane. Deki Aday our people demand honoring our great leaders, before and after them, without justice there is no peace. The current land grabbing and uprooting villagers are a sad saga that will create instability, the madness must be stopped, and we have the right to live in land of our ancestors. Egrihareba stood for justice and there is a lot to learn from their heroic fight, you are not alone we stood with you.
---
ካብ ብሐዚ ክንሓስበሉን ክንሰርሓሉን ዝግበአና ዓብዪ ታሪኻዊ ውራይ- መበል 25 ዓመት ዝኽሪ ዕለተ-መስዋእቲ ጅግና ብዓል-ራኢ ኣቦና፤
መራሒ ቐዳማይ ወያነ ኣቦ እንቢታ ንብሄራዊ ጭቆናን መርገፅቲ፣ ኣቦ ፅንዓት፣ ኣቦ ትብዓት፣ ኣቦ ሕራነ፣ ኣቦ ብልሓት፣ መርአያ ፍቕሪ ዓዲን ህዝቢን ጅግና ኣቦና ብላታ ሃይለማርያም ረዳ(ኣባ መብረቕ) ቅድሚ 24 ዓመታት ልክዕ ብዛ ዕለት ለካቲት 23፣ 1987 ዓ.ም እዮም ተሰዊኦም፡፡ ኣቦና ብላታ ሃይለማርያም እቲ ናቶም ትውልዲ ብዙሕ መስዋእቲ ብምኽፋል ኣብ ጫፍ ዓወት በፂሑ ፤ ኮይኑ ግን ኣብ ሞንጎ ብሰንኪ ንሕና ብሓደ ደው ክንብል ዘይምኽኣልና ዝተኾለፈ ኣንፃር ጭቆናን መርገፅቲን ዝተገበረ ቓልሲ ካልኣይ ወያነ ተረኪቡ፣ ካብ ናይ ኣቦታቱ ጥንኩርን ድኹምን ጎኒ ተማሂሩ ናብ ዓወት ኣብፂሑዎ(እዚ ብናይቲ ኻልኣይ ወያነ ትርጉም እዩ፤ ብኣንፃር ብሄራዊ ረብሓ ትግራይ ግን መካትዒ ክኸውን ዝኽእል እዩ) ፤ ሕገ-መንግስቲ ኣፅዲቑ ፌደራላዊ ስርዓት ደው እንተብል ሪኦምን ሕጉስ ኮይኖምን እዮም ቕድሚ 24 ዓመት ካብዛ ዓለም ዝተፈለዩ፡፡ ኣቦና ክሳብ ዕለተ-ሕልፈቶም ኣብ ቓልሲ ነይሮም- ንደቒቕ እውን ፈፂሞም ዘይርብርቡ ተቓላሲ፣ ሓሳቢ፣ ተላሚ ነይሮም፡
---
ዘመንፈስ ቢያድግልኝ
የድሮ ቅኔ ዘራፊ እንዲህ ብለው ነበር
አትከላከልም ወይ አለንጋ ይዘህ፡
አሞራ ሲበላው የገዛ ሥጋህ
"Not only are people often ignorant of their own motives, they're also masters of self-deceptive self-presentation. The introspective "mistakes" are often strategic maneuvers aimed at convincing others that the person is smart, nice, competent, altruistic, principled, and so on. People believe nice-sounding stories about themselves so that they" Daniel Gibson Marketing communications economist. Former foreign affairs correspondent medium.com
ለመሆኑ ስብሃት የማን ልጅ ነው ?
1)ስብሃት የአቶ ነጋ ልጅ ሲሆን አብቱ የራስ ሥዩም መንገሻ ዮሃንስ ልጅ ናቸው ቢባልም ራስ ሥዩም ሳይቀበሉና ዕውቅና ሳይሰጡ መቅረታቸው ይነገራል። ስብሃትም ይህችን በቤተሰብ ቅሬታ የፈጠረች ታሪክ ሲማግ ኑራል። በሌላ በኩል የቅርብ ዘመድ የሆኑ ደጃዝማች ዓብይ ካሳ የቀዳማየይ ወያኔን ንቅናቄን አከሽፋሎህ ብለው ያለማዕክላዊ መንግሥት ትዕዛዝ ወደ እንደርታና ዋጂራት ሲዘምቱ በደርስባቸው ሽንፈት ተማርከው የራያ አዘቦና የዋጀራት ወጣቶች እንዚህ ሽርጥ( በራያ ግልድም ይባላል) ለባሽ አስየው አሎህ ብለው ፎክረው ስለነበር ያንኑ ያንቃሸሱትን ሽርጥ አልብሶ በአደባብይ አዙራችዋል ተጨማሪ በሶት በዚሀም አላበቃም አሁንም ከዛው አካባቢ አቶ ገብረሥልሴ በኃላ ደጃዝማች ያምጻሉ የእንደርታ፤የተንቤን፤ የአጋሜ፤ የሁለት አውላዕሎና የራያ አዘቦ ጦር ዘምቶ ከአድዋ ካባረራቸው በኃላ ዛሬ ገዛ ገርላስ ወደምትባለው ኮረበታ ይሸሻሉ። የኃላ የኃላ ዕርቅ ወርዶ በፖለቲካ ጋብቻ ተቃጨ።ሌላ የብሶት ታሪክ
---
Incapacitated Caretaker Ethiopian Government: High Time for a New Revolutionary Democratic Developmental State
Mogos Abraham, PhD
Center for Middle Eastern Strategic Studies 27 Feb. 2019
Meaning and Mandates
His childish behavior and treacherous actions have revealed that Abiy Ahmed Ali (hereafter Mr. Ali)[1] does not understand the meaning and mandates of a caretaker government. Conventionally, caretaker government is a temporary government mandated to make sure stability of a country's prevailing governance system until a democratically elected government takes over. Ensuring social, economic, and political stability and territorial integrity of the country is a caretaker government's obligation. Caretaker is just a gatekeeper, waiting for the democratically elected boss to arrive. A well-defined code of conduct in governing is constitutionally binding. For example, the president, the prime minister, speakers/deputy speakers of both the House of Representatives and the House of Federation, federal ministers and their respective officials, presidents of the regional states and their respective officials, and other public office holders shall not be involved in election campaigns in any manner whatsoever.
---
Editorial note
Our silence engenders our family members and those deprived their being because this systematic pretext of "development". The Enderta people are marginalized and are deprived of their rights to live on their ancestral land. But development has to do with human rights and access to natural resources on equal basis. It important to be angered by the extreme injustice of people having their ancestral land pulled beneath their feet. The land rush has been supported by corruption and greed; it is becoming a source of tension. In contempt of the inhabitants in Enderta, they are forced to sell to the regional government very cheap at times less than what costs an egg and in return the regional government sells it in thousands at a profit unheard of. Villagers have felt squeezed and abandoned. The historical anthropologist Gerald wrote "we can have no significant understanding of any culture unless we also know the silences that were institutionally created and granted along with it". The harm done by silence is more dangerous and urgent attention is needed to combat the land grabbing issue that is uprooting the residents of Enderta. They cannot afford to live on their own land under the present situation. They are cooking up a tragedy to happen and stop this land grab madness; as there are many areas of the region that also need development. The failure to act was a compound of arrogance and incompetence.
---
Mekelle's unjust and unsustainable urban expansion has to be tackled before it's too late
By Haile Tessema

Land is one of the most valuable commodities as it's a source for basic necessities of life: food, clothing and shelter. For that reason, it's regarded highly by its human inhabitants. On the downside, land has been a source of conflict in various communities all over the world, and serves as an effective tool for citizen control in undemocratic societies. When it comes to Ethiopia – entrenched in its early Marxist-Leninist ideology yet not much different from previous military and monarchial rule – the TPLF-led EPRDF Government conveniently bestowed land ownership rights on the 'people', i.e. government. And currently nowhere is that policy more prevalently visible than in Mekelle, the regional capital of Tigrai.
In the almighty name of investment and development, the Government of Tigrai (hereafter GOT or government) is depriving property-owners of not only the land they inherited from their forefathers or obtained it with their hard-earned money, but also providing them with way below market value compensation. In some areas of Mekelle and Enderta, the GOT is providing as low as three birr per sqm (square meter), while selling it to the highest bidder for as high as thirty thousand birr per sqm. Sure enough, this is a travesty of justice by any civilized standard and a stretch of imagination.
---
---
---
Chinese-run railway in Ethiopia gives regional development much-needed boost
By Jing Yue and Huang Peizhao in Addis Ababa Source:Global Times Published:
A local resident greets Chinese and African workers on the Addis Ababa-Djibouti Railway during a trial run in Addis Ababa, Ethiopia, September 28, 2016. Photo: IC
The yellow and grey main building of the Addis Ababa railway station was a grand sight under the morning sunshine. It has become a local landmark, a station employee told the Global Times. Young couples often use it as a backdrop for their wedding photos, and TV shows like to shoot scenes here.
---
Anger in Ethiopia as officials demolish hundreds of houses
ADDIS ABABA, ETHIOPIA —
The Ethiopian government has begun demolishing thousands of houses they say are illegal in the Oromia region in the outskirts of the capital, Addis Ababa.
The government said it intends to tear down 12,000 houses that were built illegally on government land, taking advantage of widespread unrest in the region over the past three years. But residents allege that they were paying taxes to the government on the properties.
---
Power shift creates new tensions and Tigrayan fears in Ethiopia
"Shaking up Ethiopia's government risks exacerbating several long-simmering ethnic rivalries"
James Jeffrey Freelance journalist specialising in Ethiopia and the Horn of Africa
"Ethnic tensions are the biggest problem for Ethiopia right now," Tewodrose Tirfe, chair of the Amhara Association of America, a US-based advocacy group that played a significant role in lobbying the US government to censor the former regime. "You've got millions of people displaced – it's a humanitarian crisis, and it could get out of control."
During the first half of 2018, Ethiopia's rate of 1.4 million new internally displaced people exceeded Syria's. By the end of last year, the IDP population had mushroomed to nearly 2.4 million.
---
Dr. Abiy Ahmed and Dr. Ghelawdewos Araia on Political Culture in Ethiopia
IDEA Viewpoint February 7, 2019
The Institute of Development and Education for Africa (IDEA) appreciates and hails the Conference on Democracy in Ethiopia that Dr. Abiy Ahmed, the Prime Minster of Ethiopia held with the contending political parties at the African Union hall on February 2, 2019. Irrespective of the broad range and variegated topics and themes presented by the panel, what makes this conference historic is that the paper presenters and the audience candidly exchanged ideas; and questions raised from the floor were also eloquently answered in the spirit of laying the cornerstone for the establishment of democratic culture in Ethiopia. If these kinds of conferences continue without interruption, no doubt, political culture will flourish in Ethiopia and the country's bright future will be inaugurated and guaranteed.
---
ሱሴ
Political language. . . is designed to make lies sound truthful and murder respectable, and to give an appearance of solidity to pure wind. George Orwell
"የፖለቲካ ቋን____ የተቀመረው ውሽትን እንድ ዑነት እንዲስተጋባ፤ ግድያን የተቀደሰ ምግባር ለማስመሰልና የውሸቱ ንፋስን ጠጣር እንጎቻ አስምስሎ ለማቅረብ ነው፤" ጆርጅ ኦርዊል "The politicians of your country will always try to encircle you with the high walls of lies! You must know that the truth is beyond the walls and without meeting the truth you cannot meet the freedom!" ― Mehmet Murat ildan
---
"የአገራቹሁ ፖለቲከኞች ሁሌም በሰማይ ጠቅሰ የውሸት ግንብ ሊከባቹሁ ይሞክራሉ፤ ይሁንና ዑነቱ ግን ያለው ከግንቡ ወዲያ ማዶ ነው፤ ስለሆነም ዑነቱ እስካላገኞቹህ ነጻ አይደላቹሁም" መህምት ሙራት ኢልዳን
"ኢትዮጵያ ታማለች!!!" ፀጋዝአብ ለምለም ተስፋይ
የኢኮኖሚክስ መምህርና ጸሓፊ(ሸክም የበዛበት ትውልዴ፡ 2009 እና የምሥራቃዊት ኮከብ፡ 2010 መጻሕፍት አዘጋጅ)
---
በፌደራል መንግስት የጸደቀ ሕግ የአገሪቱ ሕገ መንግስትን የሚጻረር ሆኖ ሲገኝ ክልሎች ውድቅ እንዲሆን
መወሰን ተደርጎ የማያውቅ ስራ ነው ለሚሉና አስተያየታቸው እውቀትን መሰረት ያደረገ እንዲሆን ለሚፈልጉ ሁሉ የአሜሪካ Bill of Rights Institute [BRI] የጻፈውን የሚከተለውን ጽሁፍ ያንብቡ
Virginia and Kentucky Resolutions (1798)
---
Transposing Ethiopia while Concurrently Preserving Its Institutional Heritage and Its Political Economy Achievements
Ghelawdewos Araia, PhD January 23, 2019
The purpose of this article is to systematically analyze and critique the present Ethiopian politics, policies, and initiatives in the context of change and reform and yet to propose the continuation of Ethiopia's achievements in the last two and half decades, and use the latter as a convenient platform to constructively guide the future developments of the country. This paper will further discuss the developmental state (hereafter DS) and the neo-liberal policy agenda, in an effort to garner theoretical clarify on concepts and policy spectrums and the impact they would have on Ethiopian politics and the larger Ethiopian society.
---
---
January 18, 2019
Efforts to Register Ethiopian Epiphany Festival with UNESCO
The current movement, request, and efforts exhibited by Ethiopians to register Ethiopian Epiphany festival with UNESCO was heralded by one relevant article entitled "UNESCO Should Recognize Ethiopian Epiphany as Intangible Cultural Heritage". This article was authored by Dr. Ghelawdewos Araia, Professor of Africana Studies at Lehman College, City University of New York, and President of the Institute of Development and Education for Africa (IDEA) on January 24, 2015. Four years later, IDEA found it imperative to repost the article in an effort to rekindle Ethiopians' wish to make their intangible heritage universal, and also to encourage other Ethiopians who are striving for the recognition of Ethiopian Epiphany by UNESCO; additionally, the goal of reposting the article is to provoke discussion amongst scholars and academe alike, educate students and the youth, as well as inform travelers and tourists. The article can be read in its entirety by clicking on this link: www.africanidea.org/Ethiopian_Epiphany.html
---
Desta, Asayehgn, Sarlo Distinguished Professor
"If it ain't broke don't fix it" (Bert Lance,
May 1977)
Development role of the state with little reliance on market forces was used as the cornerstone for the renaissance of the economically successful Northeast Asian countries, such as Hong Kong, South Korea, Singapore, and Taiwan (Zhang, 2018, Ricz, 2016). Following the spectacular growth of many economies in East Asia, developmental state is increasingly gaining ground in sub-Saharan Africa. For instance, Botswana, Mauritius, Cote d'Ivoire, Malawi, Kenya, Tanzania, Rwanda, and South Africa are labeling themselves as "developmental" (Seshamani and Ndhlovu (2016).
---
Mining Sector Challenges in Developing Countries, Tigray, Ethiopia and Inspirational Success Stories from Australia
Article (PDF Available) in International Journal of Mining and Mineral Engineering 9(4):321-367 · December 2018 with 214 Reads
DOI: 10.1504/IJMME.2018.10018510
he urge to make wealth, reduce unemployment, and improve the living conditions of its people pushes the Ethiopian Government to regulate the mining legislation to favour investment in the sector. The external perception is that some aspects of doing business in Ethiopia are too difficult, and they increase stakeholders' investment's risk and undermine potential benefits. Changes allow for business incentives that include security of tenure, the right to sell minerals, equipment and machinery's preferential duty and tax provisions, a 2%–8% production royalty, a 25% mining corporate tax, custom/duties exemptions, carry forward of losses up to ten years, and profits repatriation's structuring. Ethiopia's resource intensity trajectory is expected to take off in the coming years.
---
Breakdown of peace and order in Ethiopia, the Tigray Factor, and the Confusing Ethiopian-Eritrean Relations
Ghelawdewos Araia, PhD IDEA Editorial January 9, 2019
In the last eight months, i.e. beginning end of April 2018 to present, the whole of Ethiopia is disturbed by ethnic clashes and confrontations that, in large measure, are mysterious and difficult to explicate and define. The victims of disturbances, now close to two million internally displaced, thousands dead, and hundreds upon hundreds that fled to neighboring countries like Kenya and Sudan, have tried to make sense out of the unfortunate phenomenon that they have encountered by saying, "we have lived with our neighbors for millennia, but we never have had such calamity of clashes; we were unable to figure out the agents of chaos who come and disappear after they ignite the quarrel among the people and burn down our properties; we never had such kind of social insecurity caused by criminality....
---
---
Press Release from Tegaru Residing In Northern California (In Tigrigna, Amharic and English)

We, Tegaru/Tigrean residing in Northern California such as the Bay Area, Fresno, Stockton, and Sacramento, had a meeting on December 22, 2018 in San Jose, CA. The meeting agenda was to assess the prevailing situation in Ethiopia with special emphasis on Tigrai and Tegaru to discuss on how we can effectively help Tegaru in Ethiopia who are heroically fighting the continuous psychological distressing, political, economic and social attacking with the aim of ethnic cleansing by the chauvinist and narrow tribalism forces. During the discussion, we recalled Dr. Abiy's sweet promises to the Ethiopian people as a whole, for democracy, rule of law to apply, forgiveness, reconciliation, tolerance, love and unity with the mantra of "Medemer" which meant all-inclusiveness and we were amongst the first ethnic group to welcome and rally behind his vision.
---
---
" I have a dream. One day, Hagos becoming the president of Oromia, Gemechu becoming the president of Amhara…and we all laugh that we were once silly wasting our resources arguing about tribal issues that mixed up with politics."
---
ETHIOPIA: BIZARRO GOVERNMENT?
BIZARRO POLITICIANS? BIZARRO NATION?
Tecola W Hagos 1 January 2019
To state the obvious here and now, Ethiopia is going through very bizarre political and economic transformation. One may say it is perverse to a great extent to see yesterday's "liberal democrats" advocating ethnic cleansing, supporting one-man-rule of dictatorship, encouraging the establishment of SS Nazi type Republican Guards, endorsing the internment of "Tigrians" in concentration camps, and vindicating Mengistu Hailemariam and his blood-soaked regime from all responsibility for the Red Terror and policy of starvation of millions of Ethiopians.
---
A UNITED CALL FOR SAVING ETHIOPIA
Ethiopian observer editorial
We are now living in Ethiopia in a volatile political situation and in an economic disaster looming all around us. We are surrounded by our historic enemies and newly minted ones that are getting stronger by the hour. Those of us in the Diaspora have a moral obligation not to promote ethnic conflict with harmful propaganda on the supremacy or corruption of any ethnic group thereby inflaming further a situation that is highly charged with hate and conflict already. Any ethnic based conflict within the Ethiopian community is a victory for Arabs and their foreign masters. Our enemies have become very powerful because we are a divided people. Thus, we urge all opposition leaders and their supporters to tone down their accusations of this or that ethnic or nationality group as the guilty party for all the problems faced by Ethiopia and Ethiopians.
---
PAY ATTENTION ETHIOPIANS: NEW NATIONAL MATRIX
Defying Ethiopian Toxic Ethnic Politics
Tecola W. Hagos (11 December 2018)

I. Prolegomena - Pointing Fingers
I have never supported federalism based on ethnicism or on language for Ethiopia. I believe in a "unitary" system with guided limited local autonomous provincial administration, with few incorporated urban structures as needed. I justify my position of a unitary administrative structure based on two sold grounds: 1) the primitive state of life in Ethiopia cannot allow or sustain a modernist structure such as federalism of any kind, least of all one based on ethnic identity; 2) lack of skilled and enlightened managerial manpower and the low count of efficient second tier assistants and committed field operators to advance governmental policies and government backed projects.
---
The acronym D.E.M.O.C.R.A.T stands for Democratic Ethiopian Movement of Creative Reform and Transformation and it is an organization first conceived and founded by Dr. Ghelawdewos Araia in 2009 and then an attempt was made to reach out all Ethiopians in Ethiopia and the Diaspora; soon after it began its initial task by establishing a board of directors, however, because the larger Ethiopian society in general and the various Ethiopian communities in particular were polarized by ethnic politics, the organization was not launched until September 26, 2012. Even then, it was impossible to get hold of the diverse Ethiopian national groups to work together for a common goal; now, although ethno-nationalist tendencies have not subsided yet, there are promising signs that Ethiopians can pull together for a grand and common Ethiopian national agenda, and we at DEMOCRAT are encouraged to put the pieces together, and as a result we have begun our mission on September 2018 and laid the necessary operational and guideline infrastructure to catapult the mission and objectives of DEMOCRAT. The organizational structure of DEMOCRAT and its departments as well as the aims and goals of the organization will be made available for public consumption at a later date. However, by way of kicking off DEMOCRAT here below is its mission and objectives:
---
ዘተ ሰብ ሕድሪ ምስ ነበርቲ ከተማ ዓዲግራት part 1, 2, 3
---
---
---
ABIY AHMED: THE ROOSTER IN THE CHICKEN COOP?
የእውራ ዶሮ ፖለቲካ ይሆን?
Tecola W Hagos, 30 November 2018
Dedication: I dedicate this Article-Commentary to Megabi Hadis Eshetu Alemayehu [መጋቢ ሐዲስ እሸቱ አለማየሁ]and Deacon Daniel Kibret [ዲያቆን ዳንኤል ክብረት] - two of my favorite inspirational scholars with great understanding of Ethiopian culture and with incomparable humane wit.
I. In General
It is the best of times for PM Abiy Ahmed to be surrounded by an admiring intimate group of people. Even more so for a man who craves attention to be surrounded by such female crowed, however, bordering the ridiculous. He has created what seems to me a modern-day version of a Turkish Solarium—a harem minus the erotic aspect of that Turkish and Arabesque excesses. He has appointed females for more than fifty percent of all Ethiopian High Governmental Offices to date, including a female President and a female Chair of the National Election Board. It is the best of times for PM Abiy Ahmed to be surrounded by an admiring intimate group of people. Even more so for a man who craves attention to be surrounded by such female crowed, however, bordering the ridiculous. He has created what seems to me a modern-day version of a Turkish Seraglio—a harem minus the erotic aspect of that Turkish and Arabesque excesses. He has appointed females for more than fifty percent of all Ethiopian High Governmental Offices to date, including a female President and a female Chair of the National Election Board.
---
Current Ethiopian Affairs: Ethnic Conflict, State-Level Confrontational Politics, and anti-Tigray Frenzy
Ghelawdewos Araia, PhD November 26, 2018
In this essay, I will systematically address the current messy Ethiopian affairs by employing the interpretive methodology in order to further elucidate the intricate Ethiopian phenomenon. Although I am using my own interpretation and explanation, it should be known that the interpretive method was first introduced by Max Weber in the late 19th to early 20th centuries. The interpretive method is intended to reconstruct the objective and subjective rationality, to meaningfully understand human behavior and motives, and to study social trends and problems.
---
Rotten and Fractured Beyond Repair EPRDF no More: Strategic Emergency Exit for TPLF Par
Mogos Abraham, PhD
Center for Middle Eastern Studies 23 Nov. 2018
Consequences of ethnocentrism, which reveals immature political tendencies, are disastrous. Read for example, the manifesto of the National Movement of Amhara (NaMA), which was founded on 10 June 2018 in Bahir-Dar, the capital city of the Amhara Regional State. NaMA is an extremely dangerous organization. It disparages (demeans) TPLF's contributions to Ethiopia's modernization. It does not recognize EPRDF as a legitimate government. It has declared ANDM as an agent of TPLF.
---
Sometimes autocrats strengthen their power by expanding women's rights. Here's how that works.
By Daniela Donno and Anne-Kathrin Kreft November 23
Last month, Ethiopian Prime Minister Abiy Ahmed announced that he had appointed a new cabinet — and that half of its ministers were female. Particularly noteworthy are the appointments of Aisha Mohammed as minister of defense and Muferiat Kamil as the first minister of peace, prestigious ministries at a time when Ethiopia is beginning to soften relations with neighboring Eritrea.
Abiy can appoint a gender-balanced cabinet because the EPRDF has long cultivated female leaders. Our research indicates that dictatorships with strong ruling parties often have dedicated women's wings or ties with the women's movement. These help spread the regime's policies and vision for the country to the people. At the same time, they supply loyal female politicians to fill parliamentary and cabinet posts. In Ethiopia, the EPRDF's Women's League has served these functions. The new minister of peace has held numerous party-appointed positions, including as minister of women's affairs and as speaker of Parliament
---
IN REMEMBRANCE OF OUR GREAT EMPEROR AND SIXTY MURDERED HEROES, 23 NOVEMBER 1974
Tecola W Hagos, 23 November 2018
I. Introduction
Not long ago, I wrote about my disgust with the Ethiopian Government of Meles Zenawi for pardoning some twenty high ranking Derg Officials who were convicted of murder, Red Terror, atrocities of all types on innocent Ethiopians, including the execution of high officials on the grounds of Alem Bekagn on 23 November 1974.  I consider such pardon to be unjust and a violation of the rights of the victims and a permanent threat to our humanity. Even worse the Government of PM Abiy Ahmed invited a few such murderers and Red Terror participants to a State Banquette honoring the departing President Mulatu Teshome on the evening of November 2, 2018. We are hypocrites to the bone. Those Derg Officials, now being embraced by Abiy and by the degenerate former Prime Minister Haile Mariam Desalegn (pictured few months back smiling with the mass murderer Mengistu Hailemariam), had murdered and tortured countless innocent Ethiopians from 1974 to 1991. They showed no mercy or any humane consideration to any of their victims.
---
THE OPTICS OF CORRUPTION, MISMANAGEMENT, AND INCOMPETENCE
Tecola W Hagos (16 November 2018)
We Ethiopians in general are not moralistic people but spiritualists. We do not seem to have developed our critical thinking faculties to a high degree. The freedom we had enjoyed for thousands of years is a lot more the function of geography than our valor or cunning in fighting foreign foes. I am not denying that there were no highly sophisticated intellectuals and also incredibly courageous commanders in our past. Of course, there were several, but they were very few. For example, battle field statistics confirms the fact that for a battle to be over between tens of thousands of Ethiopian combatants, the death of a few hundred would result in a route and soldiers run for their lives abandoning wounded comrades even if there were no hostile pursuers.
---
Lalibela Should be Patronized and Renovated by Ethiopian Architects and Engineers
IDEA Editorial November 14, 2018
One of the magnificent historical sites in Ethiopia is the town of Lalibela in the north-central part of the country; and the splendid eleven rock-hewn churches in that town are a continuation of Aksumite architecture in the construction of hewn edifices; in Tigray alone there are 126 rock-hewn churches and monasteries, and it is these uniquely Ethiopian buildings, curved out of rocks with amazing mathematical precision and symmetry, that continued in Lalibela and elsewhere in Ethiopia.
---
---
Ethiopian immigrant murdered by racists remembered in ceremony Portland came together at the intersection where Ethiopian immigrant Mulugeta Seraw was murdered by white supremacists 30 years ago.
---
NATIONAL SECURITY, LEADERSHIP, AND SURVIVAL
Tecola W Hagos, 11 November 2018
I. Foreign Relations:
Prime Minister Abiy Ahmed continues to irritate me with his obsequious behavior toward President Issayas Afeworki, and now his fawning over President Mohamed Abdullahi Mohamed (Farmajo) of Somalia. Pictures from the recent Meeting of the three Leaders show Abiy's deplorable behavior the source of irritation for me and very many Ethiopians. The singular such picture of the three leaders huddled together like some giggling school girls is both disturbing and unbecoming of the dignified proper conduct of individuals representing sovereign people, I expected. [See the picture below.] Of the three, the most sycophantic is Abiy Ahmed wearing his ridiculous Jano in the fashion of dressing of an Agafare, not appropriate for a head of government. [Abiy, if you wear our National Dress, which is a good idea, but do it properly.] He is acting like a chihuahua beaming and wagging off his tail (in his case, his hands) in the presence of his owner. Look at Abiy's posture and the look in his face, the way he is adoringly salivating fixated on the face of Issayas Afeworki. I simply could not stand watching an Ethiopian leader in such subservient and servile posture
---
DISSONANCE WITH TRUTH AND JUSTICE
Tecola W Hagos, 7 November 2018
Abstract: It is unfathomable to me that a current Ethiopian leader would invite former high officials of the brutal murderous military strongman Mengistu Hailemariam to an official State function. Abiy Ahmed just inflicted on us (Ethiopians) another painful and insensitive act of unbridled tyrannical power hubris by inviting the murderous Fikreselassie Wogderese (directly) and Goshu Wolde (by association) to the State Banquette given to honor the departing President Mulatu Teshome.
I. In General
In the last few weeks much is reveled on both the naiveté and the complexity of the mind of the new Ethiopian Prime Minister, Abiy Ahmed (hereafter referred to as either "Abiy" or just "Prime Minster"). Complexity or naiveté does not necessarily reflect an aspect of a state of moral or ethical content. It is utterly possible to be complex without a strand of ethics or morality in a matrix—consider the game of Chess et cetera. Even in such clear case of action taken in self-defense in preserving one's own life, one's action on the ground is not as clear cut of ethical or moral content as it is in theory, for numerous individuals are hard-wired for altruistic acts completely sacrificing their individual lives for the benefit of others often complete strangers.
---
ውግደ ዲያብሎስ ወራጅ አለ
In memory to all Ethiopians who sacrifice their life for justice and democracy in the true meaning of the slogan
Paul demands active unity in the church, " A unity that explicitly joins together differing ethnic groups because of their common identity in Christ. …… The old barrier form of brand-new humanity. The old barrier of hostility has been demolished by the cross, and now, all peoples are to be one in Christ" Rom,4. Gal 3-4; col 3
ቅዱሰ ጳውሎሰ በቤተ ዕምነት አንድንትን ሰብካል እንዲህም አለ "ሁሉንም ብሄር፤ ቀለም፤ ዘር የሚያጣምር አንድነት ወሳኝ ነው ምክንያቱም ሁሉም በክረሰቶሰ ፊት አንድ ነው።።
---
Tragedies of Political Puppetry in Ethiopia
Mogos Abraham, PhD
Center for Middle Eastern Studies
12 Nov. 2018
1. Prelude
In the context of this piece, a puppet is a person, party, or state under the control of an external-political power. Puppetry, therefore, is being a tool to serve external powers. Coached by external powers, political puppets are extreme opportunists, who emerge in times of national crises. Political puppets know very well the cultural norms and values of the masses (weakest links); possess an insider-information on the political organization (e.g., the EPRDF); are shrewd manipulators and orators, capable of delivering motivational speeches of hate that dehumanize other citizens who stand on their way to political power (e.g., Abiy Ahmed, Mengistu Hailemariam, and Adolf Hitler); and are more than willing to be hired as double agents to work for external powers at large amounts of dollars. They are willing to sale their own Motherland. Let us have a look at selected historical facts that reveal tragedies of playing puppetry. We can learn a lot from these facts. History matters a lot.
---
ካብ ሰብ ሕድሪ ዝተዋህበ እዋናዊ መግለጺ
ህዝቢ ትግራይ ዶቡ ነጺሩ ዝፈልጥ፡ ኣብ መንነቱን ዶባቱን ክንዲ ፍረ ጣፍ ዝኸውን ሕቶን ጥርጣረንዘይብሉ፣ ንቕድሚት ውን ክህልዎ ዘይኽእል መስርዕ ቃልሱ ዝነጸረ ህዝቢ እዩ፡፡ ኮይኑ ግን ካብ ቀረባ ዓመታት ጀሚሩ ብሹም 'ኣላሻ መንነት' ዝንቀሳቀሱ ዘመናውያን ሸቃጦ፤ ኣብ ዝተፈላለዩ ምስ ኣምሓራ ክልል ዝዋሰኑ ከባቢታት ህውከት ክፈጥሩ ፈተነታት ከካይዱ ተራእዮም እዮም፡፡ እቲ ሓቂ ግን ይትረፍ ራያ ኣላማጣን ወልቃይትን ዝኣክል ሕምብርቲ ትግራይ፥ እቲ ምእንተ ምጥዓም ምሕደራ ፌደራሊዝም ተባሂሉ ሎሚ ናብ ኣምሓራ ተኸሊሉ ዝርከብ መሬት ትግራይ ውን እንተኾነ ካብ ትግራይ ወጻእ ኮይኑ ዝቕጽል ስርዓት ፌደራሊዝም ክሳብ ዘሎ ጥራሕ ምኻኑ ምግንዛብ የድሊ።
The People of Tigray is a people who know its territorial borders, with unequivocal clarity. A People, who does not have a shred of doubt on its identity and territorial borderlines. It is a People, who cannot, has never had, and will never, in all possible imaginations, have the remotest of doubts on its identity and territorial borderlines; and it is a People who has concretely, laid out its strategic lines of struggle for Tigrean national integrity and sovereignty.
---
---
Praise for Dr/Professor Ghelawdewos Araia
Over the last three weeks, we have been flooded with numerous emails to express your appreciation and support to Dr. Ghelawdewos Araia contribution on the going democratic process in Africa in particular Ethiopia.
We at Ethiopian Observer would like to share our heartfelt gratitude to all of you who participated in our praise project for Dr. Ghelawdewos Araia. After we announced the Praise initiative, we managed to collect earlier statements in admiration of Professor Ghelawdewos and we also received some praises directly sent to Ethiopian Observer, some of which are presented below in chronological order.
As we have stated in our first announcement, Dr. Ghelawdewos Araia is "a man of integrity with unshakable principled stands on issues surrounding the liberation and freedom of the African people in general and the sovereignty and territorial integrity of Ethiopia; above all, he is one of the high caliber Ethiopian scholars who for decades presented highly educational and balanced articles, essays, book reviews, blurbs, and commentaries." Now, we are gratified that our evaluation of the professor, in fact, is well endorsed and corroborated by the many people who responded to our call.
---
---
Praise for Dr Ghelawdewos Araia September 30, 2018
The Ethiopian Observer will soon launch praise for Dr. Ghelawdewos Araia; and individuals, groups, and institutions are encouraged to send us their praise, and we will compile and post it.
---
DICTATORS ARE NOT BORN, BUT MOLDED AND SHAPED
Tecola W. Hagos, 2 October 2018
Our Ethiopia is in big trouble. And we have a leader who is more interested in the trappings of Power and does not seem to understand his unique role as a leader of a country going through tremendous difficulties. It is time to remove such a leader and install a practical local-grounded individual. I want a sensitive, resolute, and visionary leader not someone who is fascinated by his recent toy (B787 Jetliners). Abiy Ahmed is a tragedy, despite all this suffering, he has not even established an emergency Commission especially dedicated to tackle the tumultuous displacements, killings, lootings et cetera all over the country.
---
---
Cracking Open Ethiopia's Political Can of Worms
Professor Desta, Asayehgn
In order to halt a late 2015 wave of anti-government protest and eventually stimulate political and socio-economic reforms, Ethiopians elected Dr. Abiy (hereafter referred as Abiy) Prime Minister of the Federal Democratic Republic of Ethiopia on April 2, 2018. After six months in power, instead of facilitating a peaceful and democratic pathway, Abiy appears more focused on self-aggrandizing and enhancing his popularity. By ignoring the parameters and ideological premises of the Ethiopian People's Revolutionary Democratic Front (EPRDF) in favor of various opposing groups, Abiy seems to further balkanize the Ethiopian state by opening a political can of worms.
---
Like the Bennu-Bird, Ethiopia Must Rise from the Ashes
IDEA Editorial
September 24, 2018
Ethiopia is a great nation that has proved to itself and the world its resilience against trying circumstances and outright colonial attempts and subjugations. For this reason and other factors, the country remained a jewel in the crown for Africa and pride as well as symbol of independence for the Black Diaspora. Ironically, however the present generation of Ethiopians seem to suffer from amnesia to the greatness of Ethiopia and the patriotic pan-Ethiopian agenda of its forebears, and on the contrary they have wittingly or unwittingly embraced narrow ethno-national proclivities and practices; hence, the present ethnic-warfare that has afflicted much of Ethiopia.
---
---
DECLARE STATE OF NATIONAL URGENCY (military takeover): Remove Abiy Ahmed, Arrest Terrorist Leaders
Tecola W Hagos [20 September 2018]
In general
In light of the barbaric and horrifying murders, rapes, dehumanizing treatments and looting of ethnic minorities in the suburbs of Addis Ababa on two consecutive days of 15 and 16 of September 2018, much has been written by journalists, and heart wrenching statements were also made by individuals who lived through the horrors. Similar attacks on minorities had been the characteristic feature of PM Abiy Ahmed's reign of ineffective governance since his ascendance to the premiership "throne" on 2 April 2018. there is a narcissist Prime Minister who is more concerned about his personal fame and self-aggrandizement than the peace and stability of his Country and the security and welfare of his people and who is busy making useless and non-stop domestic and foreign visits (shirshirs) while his people are being slaughtered by armed thugs and terrorists, our domestic "ISIS" and his Country is being burned." The removal of PM Abiy Ahmed from office is necessary and legitimate in order to save Ethiopia from lasting damage and disintegration.
---
Seb Hidri Civil Society Official Announcement
---
Press freedom remains elusive in Ethiopia By Abraham Fisseha
ADDIS ABABA, May 1 (AFP) — Freedom of the press in Ethiopia has remained as elusive as ever since the current government overthrew dictator Mengistu Haile Mariam in May 1991, Ethiopian media experts and lawyers said ahead of Monday's World Press Freedom Day. "After the current government came to power more than a decade ago, press freedom has become increasingly elusive and the talk of it has only been for the consumption of international donors and financial institutions to attract their fundings," communications analyst Assefa Chewaka said.
---
Will the largest dam in Africa ever be completed?
The multi-billion dollar project has been dogged by disputes and delays.
The Grand Renaissance Dam being built by Ethiopia along the Nile is slated to be the largest hydroelectric power plant in Africa upon its completion.
But the multi-billion dollar project, which Ethiopia says is vital for its future economy, has been dogged by disputes and delays. Egypt and Sudan also rely on the river Nile. Although Ethiopian leaders deny the dam will cause water shortages, farmers in Egypt fear they will have less water to irrigate their fields. Talks between the countries have been deadlocked for months, and leaders have vowed to iron out their differences peacefully.Presenter: Elizabeth Puranam Guests:Timothy Kaldas - TIMEP political analysis,Yohannes Gedamu - political science lecturer, Georgia Gwinnett College,Harry Verhoeven - professor of government, Georgetown University
Source: Al Jazeera News
---
በእሳተ ገሞራ ውስጥ ያንቀላፋች ሀገር!!!"- Tsegazeab: Lemlem
---
ታሪካችሁን ብታውቁ ምን ያህል አንድ ሕዝብ መሆናችሁን ትገነዘባላችሁ ልዩ መልእክት ለኢትዮጵያ ወጣቶች እና ለዩንቨርሲቲ ተማሪዎች
ገላውዴዎስ ኣርኣያ ዶ/ር September 5, 2018 ነሐሴ ፴ ፪ሺ፲
---
ON THE KIDNAPPED AFRICAN BOY WHO BECAME A GERMAN PHILOSOPHER
KWAME ANTHONY APPIAH TELLS THE TALE OF AMO AFER
In 1707, a boy no more than five years old left Axim, on the African Gold Coast, for Amsterdam, aboard a ship belonging to the Dutch West India Company. In those days, the trip to Europe took many weeks, but his arrival in the Dutch port was not the end of his long journey. He then had to travel another few hundred miles to Wolfenbüttel, the home of Anton Ulrich, Duke of Brunswick-Wolfenbüttel.
---
FINIAN CUNNINGHAM | 02.09.2018 | WORLD / AFRICA
Ethiopia – Breaking the Dam for Western Debt Slavery
Ethiopia's new Prime Minister Abiy Ahmed is moving quickly to open up the strategic Horn of Africa country to Western capital. But far from the move being seen as a progressive reform, many Ethiopians and observers are concerned that the new direction is leading the nation into "debt slavery". This is where the timing of the new World Bank funds earmarked for Ethiopia is suspicious. Those funds are likely to go into the coffers of a foreign contractor appointed to replace METEC. But it will be the Ethiopian nation that is saddled with paying off the "loan" – a debt which up to this juncture it has not had to contend with. In June, Ethiopia's Abiy made his first foreign trip to Cairo where he was warmly received by President Abdel Fattah el Sisi. There was a remarkable change of position, with the Ethiopian leader giving assurances that the dam would be delayed to suit Egypt's interests. Ethiopian sources noted how the PM recited a Muslim prayer to the Egyptian leader by way of giving assurance. Ethiopia – Breaking the Dam for Western Debt Slavery
---
Are Ethiopia and Eritrea moving towards federation?
By Sal Younis
The first thing to say about this is that both the government of Ethiopia and Eritrea (in the person of Isaias Afwerki ONLY) had expressed their desire for this as early as 1993. Actually, shortly after Eritrea's referendum on independence was held, Reuters reported (on May 3, 1993) that then-President Meles Zenawi "did not rule out confederation, a view shared by Eritrean leader Isayas Afewerki." The second thing to say about this is that, on the merits, this may very well be the best arrangement for Eritreans and Ethiopians, but that's hardly the point. The third thing to say about it, which will be the focus of this article, is that the author's objection to it is that it is being done, at least from the perspective of Eritreans,
---
Skyscrapers, trains and roads: How Addis Ababa came to look like a Chinese city
China's credit line to Africa has provoked criticism. Earlier this year, Rex Tillerson, then US Secretary of State, said that China's "predatory loan practices" in Africa "mire nations in debt and undercut their sovereignty, denying them their long-term, self-sustaining growth."
Ethiopia has taken at least $12.1 billion from Chinese creditors since 2000. But overall the country is $29 billion in the red -- it owes more collectively to the Middle East, the World Bank and others than to China. The same is true for the majority of African countries.
---
Envisioning Ethiopia's Future
Professor Desta, Asayehgn
On the other hand, Abiy's vision seems populist, evangelical and non-operational. Abiy's concept of "Medemer" is too vague and his concept of MEDEMAR has become a laughable concept. Opposing his own party, the OPDO, Abiy seems to be entertaining the formation of a centralized Federal system in Ethiopia. For example, he intervened to dismantle the leadership structures of the autonomous regional Ethiopian Somaliland and the Southern region rather than allowing them to solve their domestic problems.
---
Why Ethiopians believe their new prime minister is a prophet
By Jenni Marsh, CNN
Ahmed Shide, minister of government communication affairs, did not reply to CNN's request for comment. Abiy did not reply to multiple CNN requests for interview. perhaps the biggest concern is that "Abiymania," and the faith it confers, will blind Ethiopians to the potential flaws of their leader, and weaken the democratic process. Natasha Ezrow, a professor in the department of government at Essex University in England, says: "We should be cautious of leaders who emerge and appear to be a messiah for everybody." Ethiopia, she adds, has "no institutions for democracy" and is "used to a strong man." Unless Abiy implements significant checks on his own power, then it will be hard to avoid a dictatorship, she says.
---
GERD might not see light: Ethiopian PM
Farah Tawfeek
Ethiopian Prime Minister Abiy Ahmed announced on Saturday that Ethiopia's Grand Ethiopian Renaissance Dam (GERD) might not be completed, the Ethiopian News Agency (ENA) reported.
In a press conference, Ahmed said the project was scheduled to be completed in five years, but was unable due to the failed administration as well as meddling from the Metal and Engineering Corporation (METEC), a company under the management of the Ethiopian Defense Forces.
---
ETHIOPIANS, STAND AGAINST ETHNIC VIOLENCE AND THE KILIL SYSTEM
ይች ጥሬ ካአደረች አትቆረጠምም።
Tecola W Hagos (24 August 2018)
DEDICATED TO ALL VICTIMS OF MOB VIOLENCE AROUND ETHIOPIA, FOR YOU HAVE INVIOLABLE RIGHT TO LIVE ANYWHERE IN OUR COUNTRY OF ETHIOPIA. TWH
---
The Future of Ethiopia: Developmental State or Political Marketplace?
Alex de Waal
I find much of the commentary on Ethiopia's current predicament to be polarized, generalized or not sufficiently attuned to the specifics of the country's recent history. In my case, one prism through which I interpret Ethiopian developments is the analysis derived from numerous discussions that I had with Meles Zenawi between 1988 and 2012. I initially developed the framework of the 'political marketplace' as a critique of Meles's theory of the 'democratic developmental state'. In particular, I saw monetized or marketized politics as a threat to the stateled developmental order that Meles envisioned: I argued that as well as the two scenarios he envisaged, namely economic transformation versus a relapse into poverty and chaos, there was a third: a political marketplace.
---
Ethiopia's Political Trajectory: From Meles to Abiy Ahmed. By Teodros Kiros (Ph.D.) 08/22/2018
Meles and his idea of the Developmental State had put Ethiopia on the modernity project, the central ideas of which can be summarized as follows.
The development of the Ethiopian nation must be assumed as the defining task of the State. The State must guide all the necessary components of a functional state, the economy with its central institutions including the banks, education, infrastructure and parts of civil society. All the subordinate parts of the state must follow directives articulated by the state and then processed by the appropriate functionaries of the state, most particularly the bureaucrats.
---
የመካለኛ ምሥራቅ፤ የቀይ ባህር እና የአፍሪካ ቀንድ ጂኦፖለቲካ
የኢትዮጵያ ወቅታዊ ሁኔታና መጻዒ ጉዞ
ከሲዒድ መሓመድ ቲያም
---
Torpedoing Africa, and then complaining about 'migration'
European countries are still shaping the lives of millions of Africans, determining both their present and future.
Lorenzo Kamel by Lorenzo Kamel
Out of the 67 coups in 26 African countries in the last 50 years, 61 percent took place in former French colonies. Fifty percent of the monetary reserves of 14 African countries are still today under full French control: none of them has any control over its macroeconomic and monetary policy. France makes billions of euros from Africa annually under the form of "reserves", and lend part of the same money to its owners on market rates. Instead of tackling these epochal challenges and acknowledging that 87 percent of world refugees are hosted in low and middle-income countries, a number of European politicians and millions of average citizens have chosen the "easiest path": they are invoking a Europe-wide alliance against "mass immigration", or, more precisely, quoting Italy's Interior Minister Matteo Salvini, "a League of the Leagues of Europe, bringing together all the free and sovereign movements that want to defend their people and their borders".
---
Vision and the Politics of Ethiopianity: The leadership of Abiy Ahmed. By Teodros Kiros (Ph.D.
Introduction
I would like to begin below with what I wrote on Ethiopianity and Independent Thinking a few years ago to frame my present argument that Ethnic consciousness is mediated by positive ethnicity and National Consciousness and that the two are inextricably intertwined. I argue further that ethnic consciousness, anchored on positive ethnicity, is the material infrastructure for the superstructure of culture. By Positive Ethnicity, I understand, "a modality in which an individual humbly takes pride in one's geographical belonging and celebrates the cultural ornaments of his/ethnic group, the language, the dances, the music and the cuisines, as expressions of diversity." (Abbay Media, Zehabesha, Ethiopia 360, January 9, 2018
---
Ethiopia in Turmoil of US, Saudi-Backed Coup, Not 'Reforms'
Nearly five months after a change in power in Ethiopia, the country is witnessing an outbreak of deadly communal violence in several regions. The surge in conflict has come after many years of political stability in the Horn of Africa nation, stirring fears that the country may be facing widespread chaos and even break-up. There have also been other deadly clashes in southern, central and western regions. Notably, the sparse Western media coverage tends to depict the violence as occurring in spite of "reformist" Abiy Ahmed. Whereas, more accurately, the surge in violence appears to be the responsibility of the new ruling faction around the prime minister.
---
Political Leadership and Political Economy in Contemporary Ethiopian Politics
Ghelawdewos Araia, PhD August 16, 2018
As far as I am concerned, politics is not just about power although the latter is, without doubt, the unit currency in leadership and governance. Politics is the administration of the state and the people, and the sources for the legitimacy of power are the people. On top of my definition of politics, a political leader for me is one who is farsighted, visionary, creative, innovative, change agent, and one who (s/he) is really committed to the people. On top of these qualities, the individual and/or collective leadership ought to revive the glory of Ethiopia (its ancient and medieval civilizations), not only for the sake of pride and psychological satisfaction, but also to use it as a fulcrum to mobilize Ethiopians toward forging their country into an industrial hub and economic success.
---
የዶ/ር አቢይ አህመድ "የፍቅር፣ የለውጥ፣ የመደመርና የአንድነት" ራእይ መልካም ጅማሮ ወዴት ያደርሰን ይሆን?
ከድልበቶ ደጎዬ ዋቆ፣ 06/11/2010
"የህጻንያዊነት የሥልጣን ፖለቲካ - በኢትዮጵያ"
ፀጋዝአብ ለምለም ተስፋይ የኢኮኖሚክስ መምህርና ጸሓፊ
(ሸክም የበዛበት ትውልድ፡ 2009 እና የምሥራቃዊት ኮከብ፡ 2010 መጻሕፍት አዘጋጅ)
---
Ethiopia Violence A Concern Despite Reform Promises
Government Should Address Killings in Somali and Oromia Regions
Maria Burnett Director, East Africa and the Horn
In Jijiga, capital of the restive Somali region, a youth group known as Heego, which is loyal to the region's former president Abdi Illey, and the region's paramilitary Liyu police carried out attacks earlier this month that left many people dead. The Ethiopian Orthodox church said eight of its churches were burned, and more than 15 people, including 7 priests, were killed. Hundreds of people reportedly took shelter in a church compound after their homes were destroyed. The Ethiopian Human Rights Commission said its Jijiga office was also attacked, with offices burned and staff beaten. Officials said they believe the attackers were trying to stop the Commission's recent investigation into human rights abuses in the area.
---
UAE Plans Pipeline From Ethiopia To Eritrea In Latest Horn of Africa Move
by Reuters|Maggie Fick & George Obulutsa
NAIROBI, Aug 10 (Reuters) - The United Arab Emirates plans to build an oil pipeline connecting Eritrea and Ethiopia, the latest sign of the Gulf state's increasing involvement in the Horn of Africa.
The pipeline will run from Eritrea's port city of Assab to Ethiopia's capital Addis Ababa, an Ethiopian official said. Landlocked Ethiopia began extracting crude oil on a test basis from reserves in the country's southeast in June and will need access through Eritrea in order to export it.
Ethiopian broadcaster Fana first reported the pipeline plan earlier on Friday following a meeting in Addis Ababa between Ethiopia Prime Minister Abiy Ahmed and Reem Al Hashimy, the UAE's minister of state for international cooperation.
---
---
THE NEED FOR A 3rd WOYANE LIBERATORS:
REPLACE ABIY AHMED AND HIS GROUP IMMEDIATELY
ብርሌ ከነቃ፣ አይሆንም ዕቃ።
Tecola W Hagos (7 August 2018)
1. In General
PM Abiy Ahmed is not the leader we all thought Godsend. This is not something personal, for I like Abiy Ahmed as an individual. However, in such short period since his visit here in the United States, much has come to light that has made me to look at the current Leaders far more closely and objectively, and I find them lacking and dangerous to the very existence of Ethiopia as a nation. I heard Abiy Ahmed repeatedly making totally misleading and insulting remarks about the struggle of members of the TPLF in the prolonged fight of seventeen years waged against Mengistu Hailemariam, the brutal genocidal coward who run off stealing millions when he realized of the eminent defeat of his poorly lead Army in 1991. Abiy Ahmed with his convoluted sense of historical facts about the sacrifices of tens of thousands of TPLF warriors, disparaged the entire Tygrean population with insightful words and phrases such as የቀን ጅቦች Yeken Jiboach. The age-old wisdom expressed in the Amharic language tells us the time tasted truth that once there is a serious crack in a glassware, no amount of mending can restore it to its original use. By analogy, if there is a serious breach of trust in a tightly held organization, that organization will not survive in its original form. ብርሌ ከነቃ አይሆንም ዕቃ።
---
Politics inside the Ethiopian Orthodox Tewahedo Church
Fitih Tekalegn
I was in Addis Ababa when Abunna Markorios, the former Patriarch of Ethiopia fled the country. If Ato Tamrat's testimony is that he left the country under duress, it is far from the truth. Abunna MArkorios happened to have been a very passive Patriarch who failed to defend the Ethiopian Orthodox Church. The Patriarch before him, Abunna Tewoflos was murdered by Derg, the military junta and buried on the threshold of the palace and Abunna MArkarios did not raise a finger. When EPRDF entered Addis Ababa after it toppled the military, the patriarch was in a state of panic and sought shelter at American Embassy. Tewahedo Church, which stands at a crossroads. It has taken a step on the wrong path; it could pull back the starting foot into the cross in order to rethink, dialogue and discuss to reach a better consensus. Should it ignore the red flags and proceed on the path it is about to start, the institutional values and respect accorded it will vanish.
---
"Shithole" Psychedelic Psychobabble and Menelik's 3rd Stunt
Ethiopian commentator Commentary
On 18 February 1975, (1967), a handful of idealist Tigrayans committed themselves to solve a fundamental problem bedeviling the people of Tigray. The scope was later expanded to address Ethiopia's existential threat posed by the issue of the Nations and Nationalities for self-determination.
---
---
AFRICA
Reconciliation Efforts Must Speed Up to Defuse Tensions in Ethiopia
August 04, 2018 11:54 AM
Lisa Schlein
The UN refugee agency is ramping up life-saving aid to nearly one million people displaced by violence in southwestern Ethiopia and is urging accelerated reconciliation efforts to defuse tensions in the region. As its name implies, the UN refugee agency's mandate is to assist and protect refugees. But, at the request of the Ethiopian government, it is extending its humanitarian support to include the nearly one million Ethiopians internally displaced by intercommunal violence in the Gedeo and West Guji areas.
---
THE VISIT OF PM ABIY AHMED: SUMMATION
Tecola W Hagos August 1, 2018
"Out of the crooked timber of humanity, no straight thing was ever made." Immanuel Kant, [Trans. Isaiah Berlin]
As I stated above the death of Engineer Semegnew Bekele is far more important and most significant challenge facing Ethiopia than the feel-good visit of Abiy Ahmed of Ethiopian Diaspora in the United States. At times, the visit seems absurd and pointless. A legitimate question that one could ask is whether the PM achieved what he was aiming at by coming to the United States that he could not have achieved by delaying his trip by few months. This is a rhetorical question of degrees rather than an inquiry for absolutist answers. Despite the efficient program/itinerary of the PM there were serious errors,
---
As Ethiopian PM Rounds Off US Tour, What Lies Behind 'Soft Coup' in Addis Ababa?
Ethiopia's Prime Minister Abiy Ahmed has been in power for only four months but already he has signed a peace deal with Eritrea and released political prisoners. Sputnik spoke to Negasi Tesfaye, a political observer in Addis Ababa, about what lies behind the changes. "Behind the scenes there was definitely involvement of the US State Department and the United Arab Emirates in orchestrating a 'soft coup' in Ethiopia to expel the Chinese from the Horn of Africa and punish Djibouti for expelling (Dubai-owned) DP World (which had run its container terminal)," Mr. Tesfaye told Sputnik."There's also rumors that security guards and a chauffeur were removed from Bekele just days before he was killed. He was ordered not to give interviews according to some social media users, which explains why he sounds so nervous in his final interview in BBC Amharic just one day before his murder," Mr. Tesfaye told Sputnik.
---
2018/2019 Planning, Land Use & Zoning Committee
Planning, Land Use, and Zoning Committee Special Meeting - Public Hearing 7/31/18
Agenda: Chair's Report; CF 314346: University of Washington Major Institution Master Plan - presentation & public hearing.
---
Ethiopians want love and forgiveness. But they want justice too
In its long history, Ethiopia has seen a few political contours. These range from politics based on alleged divine will to scientific materialism – as a rejection of divine ascription – and to ethno-linguistic politics. While political personalities greatly differed from one another, one can legitimately argue that authoritarianism, the use of force and fear as a means of governing was common to all of them. The language of love and reconciliation also colours his diplomatic agenda. His positive message of togetherness has won friendship with Djibouti, Sudan, South Sudan, Somaliland and even Eritrea. Doubtless, this approach is his greatest strength. Because of it, he has amassed political capital both at home and abroad. But, it could be his greatest weakness too. There are those who oppose him and are prepared to use violence to stop his reform agenda, and render the country ungovernable. Besides sporadic ethnic clashes, there have been some high profile assassinations (and an attempted assassination) that remained shrouded in mystery.
---
The Killing of Engineer Simegnew Bekele will not Deter Ethiopians from Completing the Grand Ethiopian Renaissance Dam
IDEA Editorial July 27, 2018
July 26, 2018 or Hamle 19, 2010 (EC) will be remembered as the saddest day in Ethiopian history. The great Engineer and hero Simegnew Bekele has fallen victim to the enemies of Ethiopia who hired mercenaries to do their mission in obstructing and if possible halting the completion of the GERD. Ethiopia indeed has lost one of her brightest and brave sons, but the paid agents and the sponsoring governments (or political groups) are too naïve and too shortsighted to entertain such a foolish idea of deterring Ethiopians from completing the Dam by just shooting and killing the chief engineer.
---
THE COMPANY Y0U KEEP: WHAT IS YOUR POINT, ABIY?
Tecola w Hagos (23 July 2018)
Human beings are not numerical values, variables, nor symbols. Thus, PM Abiy's analogy of medemer (መደመር) is not appropriate. For example, it adds horrible ex-Derg Officials along with members and leaders of Terrorist Organizations into the mix with innocent and upright Ethiopians.
Kassa Kebede, a pathological liar, asserted that he had heard I was involved in the nationalization of his residential property. I did no such thing. I advocated for the return of residential properties including investment real-estate to the owners, at the time I was in the Transitional Government in 1991-1992. He also boasted that he would have had United States Citizenship if he had wanted. Not in a million years, for the immigration Laws of the United States and the Government policies are strict to granting Citizenship to individuals with backgrounds of membership in political organizations that practiced extra judicial executions, mass detentions, torture et cetera and especially those who were at the highest leadership structure.
---
Eritrean,Ethiopian leaders hail UAE's role in ending conflict
Wam /Abu Dhabi
Filed on July 24, 2018 | Last updated on July 24, 2018
The African leaders hailed, in particular, the UAE's role in establishing security and stability in the Horn of Africa region.Eritrean and Ethiopian leaders have thanked the UAE and Saudi Arabia for their contribution in ending years of conflict between the two African countries. The UAE and Saudi Arabia "spared no effort" to help the two neighbouring countries reestablish good relations for the sake of their people and the wider region, the leaders said. This cameat the end of an official tripartite meeting in Abu Dhabi between His Highness Sheikh Mohamed bin Zayed Al Nahyan, Crown Prince of Abu Dhabi and Deputy Supreme Commander of the UAE Armed Forces; Isaias Afwerki, President of Eritrea; and Dr Abiy Ahmed, Prime Minister of Ethiopia.
---
Eritrean Port of Massawa Ready to Give Services to Ethiopia
Addis Ababa, Jul 24 (Prensa Latina) Eritrea prepared the port of Massawa to contribute to the flow of Ethiopian import and export of basic products. The Ethiopian Herald newspaper reviewed in its digital version statements by the director of the Port Administration of that marine enclave, Layne Asfahaley, who pointed out that an intensive phase of renovation of infrastructures has concluded to adequately fulfill those purposes. A delegation from the Ethiopian business community also made a visit there to assess the situation of the port, which this nation could not use for 20 years after the break of relations with Asmara.
---
It became a mode of operand to spread false news for this newly created ethnocentric demagoguery YouTube media called Voice of Amhara, Ethio Media Forum and Tena adam internet radio. Your forum should not be a conduit to hate mongers to spew hate and propaganda. With no evidence what amounted to smear campaign faceless and fast-moving assault on the integrity of SebHidri members and organization.  Sebhidri was born out of the heroic concern of Tigreans; our name should not be teetered by cyber foot soldiers to trash smear campaign. The purpose of our organization is to tackles development deficits by building the institutions necessary for good governance and ensuring genuine participation in a democracy in our Tigrai, to ensure that there is effective participation, transparency, responsiveness, consensus orientation, equity, inclusiveness and accountability. These are values which form the bedrock of our democracy.
---
ግልጽ ደብዳቤ
ለክቡር የኢትዮጵያ ፌደራላዊ ዴሞክራስያዊ ሪፖብሊክ መንግስት ጠቅላይ ሚንስተር ዶክተር አብይ አህመድ ያለ ምንም ደም
ኢትዮጵያ ትቅደም !
---
Rotten and Fractured Beyond Repair EPRDF no More: Strategic Emergency Exit for TPLF
Mogos Abraham, PhD 19 Jul. 2018
The Essence of Time
Time heals time kills: there is strategic time for every action humans take. It was strategic decision of the Tigrai Peoples' Liberation Front (TPLF) that led to the creation of the Ethiopian Peoples' Revolutionary Democratic Front (EPRDF). After liberating Tigrai from the savagery of Mengistu Hailemaraim's military junta, the Derg, TPLF decided to liberate the whole Ethiopia. To that end, the Amhara National Democratic Movement (ANDM), the Oromo Peoples' Democratic Organization (OPDO), the Southern Ethiopia Peoples' Democratic Movement (SEPDM), and the TPLF forged a coalition called EPRDF. As the name implies, EPRDF is "a liberation front" formed to defeat a common enemy, the Derg.
---
Obama Foundation Leaders: Africa Convening Concludes with Town Hall with President Obama
President Obama greets students at Far North Secondary School during a service project to commemorate Mandela Day with Obama Foundation Leaders in Johannesburg. JOHANNESBURG, SOUTH AFRICA – On 18 July the Obama Foundation concluded its Leaders: Africa gathering of 200 rising leaders from 44 countries with a Town Hall with President Obama.
---
Is Ethiopia on the brink?
July 18, 2018 Written by MOSES KHISA
The country may well be on the brink of the most fundamental turnaround in its politics and economics. Ethiopia's modern political history can be roughly divided into three major periods: the monarchy's imperial rule, briefly overthrown by the Italians in 1935 but restored after World War II until Emperor Haile Selassie was ignominiously deposed in 1974; the bloody military junta period of Colonel Mengistu Hailemariam who cleverly hijacked the popular revolution of 1974 but was overthrown in 1991; and finally the era since 1991 of 'revolutionary democracy' but which in practice was blunt authoritarianism under Meles Zenawi.
---
ETHIOPIA AND ERITREA: CARVING A COMMON DESTINY – REALY?Tecola W Hagos (17 July 2018)
I. In General
Before I recovered from watching in the Internet the dazzling, completely exhausting, and emotionally draining events of the visit by PM Abiy Ahmed of Asmara/Eritrea, now I am dealing with no less exhausting and emotionally draining events of the historic visit by Pres Issaias Afeworki of Addis Ababa/Ethiopia, which was just concluded. As PM Abiy emphasizes often, the process of healing starts with forgiveness and reconciliation. And I may add that the sheer joy of being in the home of a long-sought after Family member would seal the familial bond all over again. I did find some annoying behavior by PM Abiy, in an otherwise positive week, in what seems to be a deliberate exclusion of TPLF's Representatives from visibility in such public ceremonies of welcome. The new PM Abiy's Government and the official Ethiopian broadcasting professionals seem to be very narrowly partisans against Tygreans not just the TPLF. There seems to be a very nasty undercurrent against TPLF and by extension against Tygreans in the current extremely exaggerated expression of friendship to Issaias Afeworki and to Eritreans.
---
Ethiopia - Discussion on current issue with Gidey Zeratsion & Dr Aregawi Berhe JULY 2018
---
Economic geology value of oil shale deposits: Ethiopia (Tigray) and Jordan
Yohannes Yihdego, Hilmi S. Salem, Bediaku G. Kafui & Zarko Veljkovic
ABSTRACT
Oil shale is an organic-rich, fine-grained sedimentary rock, containing kerogen, from which liquid hydrocarbons (called shale oil) can be produced. The oil shale deposits in the Tigray region are found in the northern parts of Ethiopia, Eastern Africa. They are of Upper Paleozoic in age, existing as remnants of the Cretaceous erosion period, underlain by tillites and overlain by sandstones. They were formed during the glacial retreat followed by marine deposition of shales in a basin created by the enormous load of the glaciers. The Ethiopian-Tigray oil shale deposits cover an area extending over approximately 30 km2, with an average mineable bed-thickness of 55 m, showing on the upper part inter-beds and laminations of shaley limestones. The oil shale resources in this region are estimated to be approximately 4 billion tonnes. The exploitation of the Ethiopian-Tigray oil shale deposits is an excellent alternative to fulfill the fuel and other petroleum products' demand of Ethiopia. This study sheds light on the oil shale resources in the Ethiopian region of Tigray, as they are fairly investigated, regarding their geological characterization, and future strategies for their exploration and exploitation
---
PM ABIY, I OWE YOU ONE: YOU ARE THE COMPANY I WOULD KEEP
Tecola W Hagos (July 9, 2018)
I. Introduction
There are several variations of the proverbial that express similar sentiment as in the title of this article. One that comes readily to mind is the expression "Tell me your friends and I will tell you who you are." If we take that adage seriously, we would completely accept the surrealistic event that just happened in both Addis Ababa (earlier) and in Asmara in these past couple of days. I can see that I was wrong in undermining the two Leaders (PM Abiy Ahmed and Pres Issaias Afeworki) for I was totally wrong in writing my highly skeptical view about peace between Ethiopia and Eritrea due to the Border dispute. I am very glad that I was proven wrong in that peace and friendship is possible between Ethiopia and Eritrea. You both have proven to me that you both are far complex personalities and far more perceptive and truly courageous than I am. I am obviously making tautological statement here, for you are leaders of countries, and I am a sideshow scribbler who should know better to use his time productively. I owe you both an apology. Sorry for my hasty and harsh defeatist remarks.
---
The Ascendance of a New Regime and Contradictory Policies and Measures in Ethiopian Politics
Ghelawdewos Araia, PhD July 4, 2018
As always, the Ethiopian phenomenon is complicated, complex, and shrouded in mystery to say the least. Given the admixture of a lingering feudal mode of thinking (the mode of production is done away with) with unpolished and haphazard modernity (considering the exposure of Ethiopians to Western values and technology), obscurantism in the Ethiopian political culture is not surprising. Hybrid politics, however, is dangerous because it tears apart Ethiopians between the archaic framework of thinking and the relatively science-based general orientation. Ethiopians, thus, are suspended between two irreconcilable poles, and adding fuel to the fire, the present generation of Ethiopians are even in a much worse condition for the following reasons:
---
CONTRA BORDER DEMARCATION:
REJECT THE ARBITRATION DECISIONS
No Land Locking of Ethiopia and Alienation of Ethiopian Citizens
By Tecola Worq Hagos
Conclusion - Abstract:
a) High jacking the Prime Minister
The popularity of PM Dr Abiy Ahmed across all members of the Ethiopian society is quite impressive and uplifting. On a closer look of the phenomenon, I see some bizarre development in this unusual positive reaction to a leader rooted in the EPRDF. In the Diaspora communities of Ethiopians, the most enthusiastic supporters of PM Abiy in such groups seem to come from former Derg supporters and possibly Red Terror participants, ex-members of Mengistu's security personnel, members of subversive movements,
---
Neoliberalism Imperialism Creating a Fragile Ethiopian State: Foretelling Irreversible Tragedies
Part I Mogos Abraham, PhD
Premise
Weakness, fragility, and failure of a governance system are sequenced sociopolitical and economic conditions that cause national tragedies. Consider, for example, the nation state of Somalia, Ethiopia's immediate neighbor. It failed about 30 years ago to function as a nation of law and order; and remains a tragically failed country. Somalia has become a budgetary burden to the UN and the AU; and a peace and security nightmare to Ethiopia. By all indicators, Ethiopia appears to have passed the threshold of a weak state to a fragile state, approaching the tragedy of a failed state.
What is going on in Ethiopia? For no reason other than whom they are, hundreds of Ethiopians are being murdered and their properties being torched, while others are being uprooted and internally displaced. All these human miseries are happening, while the EPRDF regime is watching it all. EPRDF has become impotent completely. Why?
---
The construction industry - a key partner in the economic integration of the continent envisaged by the African Continental Free Trade Area
By Mokate Ramafoko, PPC Managing Director: International Operations
The world recently witnessed the signing of the biggest free trade area by Heads of African Governments in Kigali. Signed in March this year, the African Continental Free Trade Area (AfCFTA) is the largest such free trade area when one considers the number of countries involved. The African continent currently consists of 55 countries, with 55-odd currencies (some have chosen to adopt the US dollar), 55 regulatory frameworks and, in simple terms, 55 different sets of red tape. This scenario means doing business on the African continent can be challenging, both for foreign and domestic investors.
---
---
---
Revisiting Badme: The following two articles were authored by Dr. Ghelawdewos Araia , and for readers and researchers interested to fully understand the essence of the articles and also to make reflections on the Border Commission decision following the Algiers Agreement between Ethiopia and Eritrea in 2000, it is imperative to read: 1) No amount of jubilation can hide Ethiopia's territorial loss (2002); 2)The "Alternative Mechanism" Should Uphold Ethiopian Sovereignty and Territorial Integrity (2003) and the links for the above titles respectively are: http://ethiomedia.com/commentary/ghelawdewos_on_border_ruling.html and http://ethiomedia.com/press/uphold_ethiopian_sovereignty.html
---
Meles AND Co. CEDE SOVEREIGN TERRITORIES TO ERITREA BY SECRET AGREEMENTS
By Excellency Belay Abay
To be recalled The Tigrean International Solidarity for Justice and Democracy held its 4th annual conference on August 21, 2004 in Washington D.C. The conference dealt with the border issue in great detail. A very important paper was presented by his Excellency Ato Belai Abay on the situation of the border issue. Solidarity's struggle with the core of the ideals for the last 2 years was that Meles acted as an agent appointed to destroy Ethiopia, and that he has secretly signed an agreement with Shaebia to cede vast territories from Tigrai and Afar. No matter what Meles policy promoters disseminate, the noose is around their neck. Now an inch of an Ethiopian sovereign land can cost them an end to the life in politics. The time has come and the deceit is crumbling like a house of cards. Many Scholars exposed the sinister motive of Meles Zenawi and Co. In this research paper the author exposed the 1977 territorial agreement between EPLF which outlined the specific areas the TPLF agreed upon. You judge for yourself after reading the research paper that history, no matter how much spin is done, the truth still comes out.
---
Ethiopian observer editors believes the article is still relevant to highlight the betrayal of Ethiopia.
Editorial:
Meles Zenawi, Dump the 2000 Algiers Agreement,
and Invalidate, Terminate, and Void the Boundary Commission and Its Decision
By Tecola W. Hagos
I. Statement of Fact

The United Nations' new Secretary General Ban Ki-moon stated on 6 November 2007 that the Eritrean Government's deployment of its forces and militarization of the Temporary Security Zone (TSZ) [here after "Buffer Zone"], which Zone was to be kept free of militarization by the Eritrean government as part of the peace process pursuant to the 2000 Algiers Agreement, was a violation of that peace agreement. A year earlier, the previous Secretary General Cofi Annan stated before he left office that Eritrea had violated the Peace Treaty by moving tanks and its soldiers in the Buffer Zone. There is no question that the Eritrean Government has violated both the letter and spirit of the 2000 Algiers Agreement. There are numerous instances where there have been violations by the Eritrean Government of the 2000 Algiers Agreement since it signed that agreement seven years ago.

---
---
ዕረፍቲ ብጻይ ተጋዳላይ ክብሮም አብዚ እዋን ብዕደመ ይኩን ክረክቦ ዝግባእ ዓለማዊ ቅሳነት ብዕድሚኡ ልክዕ ከይረከበ አብ 62 ዓመቱ ምዕራፉ ዝሕዝን እዩ፡፡ ይትረፍ ንቤተ ሰቡ ንክብሮም ዝፈለጥ ኩሉ ክሓዝን እዩ፡፡ አብ 1968 ዓ.ም ናብ ህወሓት ዝተጸንበረ ብጻይ ክቡር ተጋዳላይ ክብሮም ካብቶም ውሑዳት አዝዮም ጽጹይ ስነምግባርን አብ ጽርየትን ብስለትን ዝተመስረተ ሰራሓቲ ምፍጻም ዝክእሉ ተጋደልቲ ሓደ እዩ ኔሩ፡፡
---
The Association of Gedeo Community in North America and Europe
From: The Association of Gedeo Community in North America and Europe
Ethnic Gedeo cleansing in West-Guji and Guji Zone of Oromia region has to stop immediately
You're Excellency,
We have been optimistic about the current political atmosphere and the fresh air of hope flowing in the country since you have assumed the premier position. We understand that you came to this position at the very critical time where ethnic tensions were high, state apparatuses were collapsing, and the country was on the crossroad. Thousands have lost their lives and their properties and become a victim of massive displacement because of the mal-governance of the local administrators. Unfortunately, however, this ethnic cleansing and massive displacement steadily continued to happen in Ethnic Gedeos who have been living in Oromia region for the millennials.
---
ሬድዮ ስኒት - እዋናዊ ኩነታት ሃገርና - June 08, 2018 - Interview with Dr. Ghelawdewos Araia
---
---
Trade liberalization in context
44 African economies signed in March an ambitious treaty in order to form the African Continental Free Trade Area (AfCFTA). The goal is to eliminate tariffs on 90% of goods. The rationale behind more regional integration is to trade between equals and limit the share of vertical trade (exports of commodities and imports of capital). It should help ascend the value chain and increase the share of manufactured goods in African exports, since manufactured goods represent 43% of intra-African exports and less than 20% of African exports to other regions (75% is driven by commodities). The current predominance of commodity exports makes growth procyclical to commodity prices. Sizeable output volatility deters economic development.
---
Opinion: Ethiopia's peace offer comes with strings attached
Ethiopia's new prime minister Abiy Ahmed wants to recognize a longstanding peace deal with Eritrea. That's good news after 20 years of hostility but it's too early to celebrate, writes Ludger Schadomsky.
---
Ethiopia finally recognises 2000 border ruling with Eritrea
By Robert Hackwill
Eritrea invaded, and tens of thousands died or were taken prisoner on both sides.
Eritrea had been a province of Ethiopia until a 1993 referendum established independence. Eritrean fighters had helped in the overthrow of Ethiopia's military dictatorship and fought a 30-year war of independence. The country's creation transformed Ethiopia into a landlocked country.
---
Gratification and Gratitude for the Reemergence of Pan-Ethiopian Agenda & Discerning the Invisible Hand in Ethiopian Politics: Special Message to PM Abiye Ahmed
Ghelawdewos Araia, PhD May 26, 2018
The main title of the article is pretty much clear; the companion title, however, is not quite obvious and intelligible, but I will make it comprehensible to the reader when I delve into the current Ethiopian politics. As always, I will try to be objective and fair in my overall analysis and investigative discourse pertaining to the recent political change in Ethiopia.
The TGE's policy of Kilil and self-determination is commendable, but the consequence of fragmentation as a result of new wave of ethnic political consciousness, and the inability of some minority nationalities to become economically and politically viable, would ultimately preoccupy Ethiopians to otherwise unforeseen problem.
---
The formation of Tigrai cultural troop and its historical genesis.
Courtesy of ETV
---
Ethiopian Observer Editorial
In his most recent article entitled Gratification and Gratitude for the Reemergence of Pan-Ethiopian Agenda, Dr. Ghelawdewos Araia proposed, among many other suggestions he presented, the erection of the fallen obelisk of Aksum. Professor Ghelawdewos is a leading Ethiopian scholar in education, international studies, political economy, and history, and a prolific writer on contemporary and current issues; he has contributed hundreds of scholarly works, not to mention his books on Ethiopia in English, Amharic, and Tigrigna. He also has written extensively on areas pertaining to his field of expertise mentioned above. What makes Dr. Ghelawdewos different from other writers is that his writings are objective, balanced, educational, and original; and with this unique style and integrity, he has been producing articles that reflect divergent issues and that could be considered blue prints for discussion forums, researchers, and individual readers. On top of this, Dr. Araia is the founder and president of the Institute of Development and Education for Africa (IDEA).
---
Swapping Ethiopia's Debt for the Construction of Adwa Pan African University
Professor Desta, Asayehgn
Against odds, Ethiopian patriots won a decisive victory over the aggressive colonial Italian army at the battle of Adwa on March 1, 1896. Consequently, the Battle of Adwa helped Ethiopia maintain its sovereignty while inspiring other African countries that had been defeated and divided by European colonizers. After the victory, Ethiopia served as a role model for the entire black race, even inspiring other colonized countries worldwide to repulse aggression with dignity and to assert their own independence. For instance, Japan employed several of Ethiopia's heroic strategies from the Battle of Adwa to liberate itself from Russia's aggression in 1904 (Levine, 2014). More importantly, the Battle of Adwa forced the Italian invaders to shed their long-held and false illusions about the black race.
---
---
---
Obama Foundation Announces New Program to Train Emerging Leaders Across Africa
The Obama Foundation has announced a new addition to its international programs: the Obama Foundation Leaders: Africa. This one-year leadership development and civic engagement program will train and support 200 promising young leaders across Africa working in government, civil society, and the private sector. The Foundation received nearly 10,000 applications for 200 slots.
The Obama Foundation Leaders: Africa program will launch in Johannesburg, South Africa with a five-day convening. The convening will run from July 14 through July 18 and include plenary sessions, problem-solving workshops, and technical trainings that will help these young emerging leaders drive positive change throughout Africa.
---
Exiled Ethiopian Dictator Credited For Masterminding November Coup With Chiwenga That Ousted Mugabe
by MT
Exiled and fallen Ethiopian autarch, Mengistu Haile Mariam, who is thought to have had an invisible hand in last November's Operation Restore Legacy, which was launched by the military to oust former leader, Robert Mugabe, has had his secret kingmaker powers in Zimbabwe increased following his alleged closet appointment and promotion as Vice President Rtd General Constantino Chiwenga's special advisor, Spotlight Zimbabwe, can exclusively reveal. It remains to be seen what will happen to him now that his host, Robert Mugabe, has been removed from power.The former cabinet minister also said it was Mengistu who had also suggested to Chiwenga not to completely "retire" from the ZDF, but to retain power and control of the military by running the ministry of defense, and taking care of the liberation war veterans to consolidate influence and position himself for ultimate takeover of the presidency when the time comes.
---
Ethiopia Calls on London Museum to Repatriate Objects Looted 150 Years Ago
The call, by Ethiopia's ambassador for the UK, followed a suggestion earlier this month by the director of the Victoria & Albert Museum that the objects could be given on long-term loan.
Earlier this month, the Victoria and Albert Museum (V&A) offered to return, on long-term loan, objects to Ethiopia that British troops looted 150 years ago. The arrangement was proposed ahead of an exhibition showing the museum's collection of treasures seized at Maqdala. But the Ethiopian government says that such a gesture is not sufficient, and that it will continue to seek permanent return of the artifacts.Claire Voon
---
Ethiopia says British museum must permanently return its artifacts
Kumerra Gemechu
ADDIS ABABA (Reuters) - Britain must permanently return all artifacts from Ethiopia held by the Victoria and Albert Museum and Addis Ababa will not accept them on loan, an Ethiopian government official said. The call comes after the museum, one of London's most popular tourist attractions, put Ethiopian treasures plundered by British forces on display. "Well, it would be exciting if the items held at the V&A could be part of a long-term loan with a cultural institution in Ethiopia," museum director Tristram Hunt said.
---
Ethiopian businesses let down by new PM's stance April 24 2018
By Aaron Maasho And Maggie Fick/Addis Ababa
Local business leaders at a banquet in Ethiopia's capital last week were hoping the new Prime Minister Abiy Ahmed would tell them he planned to loosen the state's grip on the economy.
He took power on April 2 promising a "new political beginning". But four people who heard his dinner speech said he signalled he would stick with policies to keep the government's hand in sectors such as infrastructure, banking and telecoms. Ethiopia has let foreign companies such as fashion chain H&M set up factories in a decade-long push to change the economic focus from agriculture exports, such as coffee, to manufacturing.
---
Possible Challenges for the Newly Elected Prime Minister of Ethiopia
Professor Asayehgn Desta
Last Tuesday, March 27, 2018, the Ethiopian Broadcasting Corporation announced Dr. Abiy Ahmed's landslide election to Chair the ruling party, the Ethiopian People's Revolutionary Democratic Front (EPRDF). Voters elected Dr. Abiy assuming he was a progressive voice, a reformist, cue-taker, open to suggestion, and because he has a proven ability to divert profound social crises in his hometown, a point he developed into his doctoral dissertation. Despite Prime Minister Hailemariam's resignation and the public's opposition to the government's state of emergency declared in February 16, 2018 tailored to uphold the rule of law and stem a wave of anti-government protests, the Oromo youth's anti-government protests that emerged in late 2015 and gradually spread to the northern part of the Amhara region of Ethiopia, demanding more political inclusion, economic equality and social justice. Thus, protesters temporarily suspended changes in decision-making process immediately after Dr. Abiy's victory (Quartz Africa, Feb, 16, 2018).
---
IDEA Hails the Africa Continental Free Trade Agreement (AfCFTA)
IDEA Editorial March 30, 2018
Ghelawdewos Araia, PhD
We at the Institute of Development and Education for Africa (IDEA) are delighted to witness the launching of the continental free trade area that would, in effect, supersede all existing regional blocs like ECOWAS, SADC, COMESA, etc without contradicting or contravening the mission and objectives of the latter. At long last, the Africa must Unite motto of the 1958 Accra conference, then attended by only eight independent African countries, will become a reality. On May26 1963, the pan-African movement to unite Africa culminated in the signing of the OAU Charter by 31 African countries. The OAU became AU (African Union) in May 26 2001, and between the establishment of the Organization for African Unity (OAU) and AU, a significant number of regional organizations were founded, but the idea of integrating the entire continent was conceived long before the AfCFTA was signed by forty-four African countries on March 21, 2018 at Kigali, Rwanda.
---
WORLD
Peaceful reform will see Ethiopia through dynamic political moment
Taye AtskeSelasie, ambassador of Ethiopia to Egypt
The article contains numerous factual errors and erroneous assumptions about Ethiopia — a country that prides itself on its diversity and the unity of its people. Leaving aside the sinister motivations one might insinuate from the flavor and slant of the article — namely, the international misrepresentation of political realities for underlying geopolitical aspirations — I would rather focus on separating the facts from the falsehoods for the benefit of your readers. These are the main challenges that the ruling party, the Ethiopian People's Revolutionary Democratic Front (EPRDF), and the incoming prime minister will steadfastly address in an all-inclusive manner in the weeks and months to come. The other point that is often based on fabrication and maliciously presented is the claim of the dominance of Tigray People's Liberation Front (TPLF) within the EPRDF.
---
---
---
Tyranny of Size in a Fragile Democracy: The Ethiopian Case
Mogos Asghedom
As pointed out in the introductory paragraph, blind faith in size has tragic consequences. The extremist elements do not seem to be able to predict the hell their actions might take them, because their arrogance, ignorance, and monetary greed have blinded them. These residual human elements do not hesitate to abuse and misuse the meaning of democracy to fulfill their wild ambitions to dominate and subjugate other nations, nationalities, and peoples. They do not understand that true democracy has multiple guiding principles, which include primacy of the rule of law, accountability, transparency, collective decision-making, equality, collective voice (universal suffrage), civil liberties and civil rights, strong nationalism, and obligations to serve the masses.
---
Dr. Ghelawdewos Araia shares his opinion on Ethiopia's Political transition and future path after the recent resignation of its PM, domestic violence, and security challenges.
Dr. Araia, recently published an article recent and offered the following recommendations for the government to consider: The Government and the legally operating opposition parties in Ethiopia should enter dialogue with the sole purpose of fostering national unity and retooling Ethiopian nationalism while at the same time de-emphasizing ethnic politics. If this kind of national reconciliation is tried, it should be done in public in which the Ethiopian people also become participant-observers. This would also be a momentous historic event at unleashing a political culture of toleration and inclusiveness and a reflection of the ideals and sentiments of the Ethiopian nationhood.
Ethiopia: Work Round the Clock At GERD Site
By Tewodros Kassa
"It is an awe-inspiring experience to visit the construction site of the Grand Ethiopian Renaissance Dam (GERD) at least for two reasons- you observe the commitment of the Engineers and workers with dropped jaws, and amble imagining that this place will form a huge water body in just few years." The remark was given by Ethiopian Film Makers Association President, Desalegn Hailu, whom this reporter met last Sunday in a sightseeing event at GERD project site, Guba district of Benishangul Gumuz State. Construction machinery such as excavators, dump-trucks... emits huge noises and everyone is working with sense of urgency, he recounted.
Their time reckoning system seems not to go with the usual one - readying oneself at dawn for work, and getting back to home at dusk.
---
ISS Today: Why the African Union needs a stable Ethiopia
African Union (AU) Commission chief Moussa Faki Mahamat has offered his services to the government of Ethiopia amid political upheaval in the country. After months of anti-government protests and security force action, the government earlier this year decided to release several political prisoners. Unrest, however, continues in several parts of the country.
Analysts agree that Ethiopia is traditionally far less susceptible to outside influence in its internal affairs than many other African countries. AU involvement in Ethiopia's internal political situation doesn't seem likely. A discussion of the situation in the 15-member AU Peace and Security Council that deals with conflicts on the continent has also never taken place.
---
Africa: Ethiopia's Stability Envisages Africa's Inclusive Development
OPINION
By Zelalem Girma
As Ethiopia is the second most populous nation in Africa, its main challenges are sustaining its progressive economic growth and ensuring poverty reduction, which requires significant improvement in job creation and improved governance. To make certain a comprehensive growth in the country, the government will need to improve its governance, empower local authorities, and become more accountable to its citizens, according to members of the diplomatic community. Following the instabilities observed recently in some parts of the country, the government has declared a State of Emergency (SoE) to protect losses of life and damages in properties as well as to adjust political reforms.
---
Water wars: Tensions build over a Nile dam in Ethiopia
THE EDITORIAL BOARD Pittsburgh Post-Gazette
A major drama is building in northeast Africa, among Egypt, Sudan and Ethiopia, as Ethiopia nears completion of work on a large new dam on the Nile River.
Part of the Nile, known as the White Nile, rises in the mountains of Burundi, far south of Egypt in Africa. The Nile eventually pours into the Mediterranean Sea in the north of Egypt. The river has served as the stem of civilizations, dating from thousands of years ago. Its waters are absolutely critical to Egypt, upon which that country's agriculture, electric power and internal transport are heavily dependent. Without its waters, more Egyptians would starve than do already.
Ethiopia has been building for years the Grand Ethiopian Renaissance Dam at its border with Sudan. It's on what is called the Blue Nile, the river's other major tributary. The Blue Nile accounts for some 85 percent of the water flowing into the main Nile. Ethiopia is at the point of filling the huge reservoir behind the dam, already, in Egypt's eyes, putting Egypt's Nile waters at risk.
---
Inspiring: These Two Deaf Eritrean-Ethiopian Twins Are Breaking Barriers in the Fashion World
They both became mysteriously deaf at the same time when they were just 7 years old. However, these wonderful and beautiful fashion bloggers Hermon and Heroda Berhane never allowed their disabilities distract their purpose and vision in life. With both now 34, the Eritrean-Ethiopian twin sisters have great and blossoming careers in modeling and acting as well as a fashion blog. According to them, the mission is simple. "We want to tell people around the world that you should embrace disability, not hide from it," the twins said in an email interview with CNN.
---
Misreading History and Political Science and the Exigency of Smooth Power Transition in Ethiopia
Ghelawdewos Araia, PhD February 18, 2018
In the last three to four years, Ethiopia has been in constant political turmoil, ranging from Gondar and Oromia incidents to the Oromo-Somali confrontations in South East Ethiopia, to the Woldia-Kobo-Mersa protestations and subsequent deaths of innocent Ethiopians. All these protestations, euphemistically called mass upheavals by some disgruntled Diaspora Ethiopian groupings, were actually ethnic-based and ethnic-hatred disturbances; I label them as disturbances because in any historical context, revolutionary and peoples' uprisings do not destroy and/or burn public property. Moreover, the only mass upheaval that moved toward revolutionary insurrection in Ethiopia is that of 1974 (Yekatit 1966 Ethiopian Calendar) broad-based people's uprising.
Irrespective of the current crisis, however, I believe Ethiopia will remain united and Tigray will not go anywhere because the concept and material force of 'Ethiopia' was conceived and born in Tigray. Certain groups may invoke Article 39 of the Constitution to separate Tigray from the rest of Ethiopia but they will not be successful because the majority of the people of Tigray would like to jealously guard the unity of Ethiopia and maintain Ethiopian national identity. In this context, thus, back in 2003 I tried to portray Tigray as an indivisible core of the Ethiopian nation-state, as shown below:
---
Retrospective and Prospective Analysis of
Ethiopian University Student Activism for Diversity Curricula
Asayehgn Desta, Sarlo Distinguished Professor of Sustainability
Dominican University of California
Following the dismantlement of the Military Junta—the "Derg"—in 1991, the Ethiopian People's Revolutionary Democratic Front (EPRDF), a product of the 1960s and 1970s, Addis Ababa University's university student movement and an adherent of Marxism and Leninism ideology came to power; it vigorously embarked on actualizing the self -determination of the various Nations, Nationalities and Peoples of Ethiopia. That is, in contradiction to the socialization process of the ancient regime and the military Junta who favored a centralized type of government, after coming to power, the EPRDF propagated and endorsed an ethnic-based federal type of government structure in Ethiopia (Hailemariam, 2017).
---
Where is Ethiopia heading after Prime Minister Hailemariam Desalegn's surprise resignation?
Desalegn announced that he was stepping down to quell months-long unrest in the landlocked African nation.
By Vasudevan Sridharan
The landlocked African state of Ethiopia is at a crossroads after Prime Minister Hailemariam Desalegn succumbed to increasing public pressure and announced his surprise resignation. It is an unprecedented move by the premier of the Horn of Africa nation as he said his stepping down would pave the way for "lasting peace". Why advertise with us Ethiopia, Africa's second most populous country, has been reeling under protracted anti-government demonstrations against human rights violations and political clampdowns, with protests gathering momentum back in 2016. What started as a campaign against the government's urban development plan for capital Addis Ababa, ended up with hundreds of people losing their lives.
---
Geopolitical Laboratory
How Djibouti Became China's Gateway To Africa
Djibouti, one of Africa's smallest countries, has become China's "strategic partner." The Chinese have built a military base and a port, and is currently constructing a free trade zone, fast establishing it as Beijing's gateway to the continent. A police car appears in a cloud of red dust on the dirt road between the boulders. A young man in uniform opens the window and starts grousing in French. The Chinese men he is rebuking don't understand any of it, but slowly realize where the anger is coming from. They had forgotten to register with the sentry guarding the entrance to the large construction site above the coast.
---
---
Managing Ethiopia's political crisis
by Goitom Gebreluel & Biniam Bedasso
7 Feb 2018
Nemera Mamo is a co-author of this article. He is a teaching fellow at SOAS, University of London.
Ethiopia has been experiencing recurrent mass protests, riots and ethnic conflicts over the past two years that have claimed the lives of thousands and displaced hundreds of thousands.
These events have led observers and members of the ruling Ethiopian People's Revolutionary Democratic Front (EPRDF) to conclude that the very survival of the Ethiopian state is at stake. State collapse is so far an extreme and unlikely scenario given that the conflicting parties are internal actors in the system and have a vested interest in its survival. A more likely but still dangerous scenario is a long-term vicious cycle of political conflict and economic stagnation that cripples state and society.
---
David Shinn
U.S. Policy towards the Horn of Africa

The problems of the Horn of Africa are frequently interlinked and often cross international borders. The root causes of the conflicts include economic inequality, political marginalization, poor governance, ethnic tension, competition for scarce resources such as water and good land, periodic drought and poverty.

Contributory factors are porous borders, widespread availability of arms, corruption, a poor record by governments on human rights issues and interference in the region by organizations and countries outside the Horn. When you add the fact that the Horn is located on a religious fault line, you have a recipe for frequent conflict. It has arguably been the most conflicted corner of the world since the end of World War II. The Horn has constantly posed a serious challenge for U.S. policy.
---
corruption 'eating away' at African economies
African foreign ministers meet in Ethiopian capital Addis Ababa
By Addis Getachew and Seleshi Tessema
ADDIS ABABA, Ethiopia
Economic Commission for Africa Executive Secretary Vera Songwe has warned of widespread reaction from the youth to corruption in Africa, which is "eating away" at the continent's economies. Songwe's remarks came during her speech at the executive council meeting of the African Union in Ethiopian capital Addis Ababa on Thursday. As corrupt practices continue in Africa, including the illicit financial outflows from which Africa loses $50 billion annually, "the youth are watching", she said." For Africa, we project a pickup in growth to 3.5 percent in 2018 and 3.7 percent in 2019, underpinned by strengthening external demand and a moderate increase in commodity prices," she added. However, Songwe said, "the African Union itself has estimated that every year over $148 billion are drained out of the continent through various corrupt activities and acts, representing about 25 percent of Africa's GDP growth.
---
Observing and Analyzing the New Egyptian-Ethiopian Accord with Cautious Optimism
Ghelawdewos Araia, PhD January 26, 2018
I am optimistic by nature, but given the jittery politics and unfathomable political discourse and diplomacy of the Egyptian leaders, I like to observe and analyze the recent meetings and subsequent agreement reached between Egypt and Ethiopia with cautious optimism. There is no doubt that both sides, that is, the Ethiopian and Egyptians diplomats, were satisfied by the outcome of the three-day meeting (beginning January 16, 2018) and discussions wrought in an effort to iron out differences. After he returned home, the Ethiopian Prime Minister Hailemariam Desalegn, for instance, told Ethiopian journalists that he was personally gratified with the agreements reached on various cooperative agendas; he underscored that both countries have agreed to cooperate in many sectors including agriculture, industry, health, education, and tourism. Beyond these sectors, both countries have also agreed to work together and create synergy in some (e.g. tourism) in sectors such as investment, mining, electricity, water resources, and culture.
---
---
Ethiopia could be sitting on one of world's great untapped gold deposits
January 24, 2018 by Liam Bullock, The Conversation
Our field observations and panning suggest that gold should be generally abundant across the Asoza zone – both in quartz veins but also elsewhere in the schist and pegmatite rocks in which they are located. We also see signs of substantial graphite deposits, which are important for everything from touch-screen tablets to lithium-ion batteries. There is undoubtedly much more world-class gold within this area than has already been discovered, pointing to a promising source of income for the government for years to come – much of the region remains unexplored, after all. It probably is no exaggeration to say that Ethiopia's gold potential could rival South Africa's, which would put it somewhere around the top five gold producing nations in the world.
---
Ethiopia: U.S. Embassy Announces Solve IT! - A Nationwide Innovation
Competition
Solve IT! will involve nine city hubs in seven regional states and two city administrations
Distributed by APO Group on behalf of U.S. Embassy Addis Ababa, Ethiopia.
ADDIS ABABA, Ethiopia, January 25, 2018/APO Group/ -- The U.S. Embassy in Addis Ababa is sponsoring a nationwide innovation competition, "Solve IT!" for Ethiopian youth. "Solve IT!" promotes STEM, entrepreneurship and encourages a new generation of young Ethiopians to solve problems in their communities using technology, software and hardware. The competition is implemented by the U.S. Embassy in collaboration with partners iCog Labs and
Humanity plus.  Solve IT! will involve nine city hubs in seven regional states and two city administrations: Addis Ababa, Dire Dawa, Jimma, Bahir Dar, Mekelle, Gambela, Semera, Hawassa and Jigjiga are the selected cities. 
---
Seven Historically African-American Universities That Are In Top Rankings
The seven historically Black Colleges and Universities (HBCUs) established before 1964 on the land of United States were especially meant for the education of black people only. The soul intention of building these institutions was to provide and promote the best education to the black community. Who knew in those times that the universities established for the black people would be the top educational institutions some day and for which even the royal communities will compete to get admission. Got confused? Here is the list of top seven universities of current times that are actually Black Universities.
---
Ethiopian ambassador to Sudan hints Egypt turning GERD dispute into politics
The Ethiopian ambassador to Sudan Mulugeta Zewdie suggested that Egypt is turning the dispute over the Grand Ethiopian Renaissance Dam (GERD) into a political issue, which he said is a technical matter. In an interview with the Sudanese daily newspaper Sudan Vision, Zewdie accused some parties of transforming the GERD from a technical issue into a political issue, calling for political issues surrounding the dam to be avoided and to concentrate on the technical side set by experts from the concerned countries. He expressed his surprise over the negative statements from Egyptian media outlets regarding GERD, describing the statements as an attempt to create agendas which are far from the reality.
---
Watch: How Injera Brings Together a Traditional Ethiopian Meal
Cooking in America heads to Jebena Cafe in Seattle
South Seattle's Ethiopian community has long thrived in neighborhoods like Rainier Beach, but North Seattle is a somewhat-newer area Ethiopians call home. In Pinehurst, at the north end of Seattle, you will find the hub of this ever-growing community: Jebena Cafe and its neighboring grocery store. In this episode of Cooking in America, host Sheldon Simeon talks to siblings Martha Seyoum and Menge Ayele, who co-own both spaces. At the center of the offerings here is a warming injera — a perfected sourdough flatbread with a texture often defined as spongy. It's a staple of Ethiopian cuisine, served with "toppings" such as beef and tilapia tibs, spinach, and kitfo, ground beef cooked in a berbere sauce and seasoned with chilies. "We do everything from our heart," says Ayele. "That always pays off."
---
Ayalew Mesfin's Soulful Ethiopian Funk From The '70s Is About To Get Its First Wide Release
DERRICK ROSSIGNOL
With the amount of music that continues that gets released daily, it feels inevitable that there will be hidden gems that don't get the shine they deserve. While this may seem like a modern problem, history has proven that this has actually been happening for a while. Case in point: Ayalew Mesfin was part of an Ethiopian musical movement known as Ethio-Groove, a genre that combined the best parts of funk, soul, big-band jazz, Afrobeat, and traditional Ethiopian music. Mesfin's work wasn't really heard outside of the country, due in part to a tumultuous political climate marked by the Ethiopian Civil War that began in the mid-70s. Now, though, the best of Mesfin's singles and tapes have been compiled for the first time ever and will be released as Hasabe: My Worries.
---
AFRICA IN FOCUS
AFRICANS REACT TO OFFENSIVE REMARKS BY US PRESIDENT TRUMP
This week, in the wake of derogatory remarks by President Donald Trump about African countries, Africans and their leaders have reacted strongly with outrage and disappointment. The African Union promptly released a statement demanding an apology, adding, "The African Union Mission wishes to express its infuriation, disappointment, and outrage over the unfortunate comment made by Mr. Donald Trump, the President of the United States of America, which remarks dishonor the celebrated American creed and respect for diversity and human dignity." The United Nations human rights office labeled the remarks "shocking and shameful." South Africa and Nigeria summoned American diplomats stationed in their countries, demanding an explanation for the comments. Botswana has called the remarks "irresponsible, reprehensible, and racist," and cheekily demanded clarification on whether Botswana is included in his insulting characterization.
---
African Diplomats Invite Trump To A.U. Meeting To Explain 'Shithole' Remark
African U.N. envoys suggested on Thursday that U.S. President Donald Trump meet with African leaders in Ethiopia this month after he was reported to have described some immigrants from Africa and Haiti as coming from "shithole" countries. African U.N. ambassadors issued a statement last Friday that said they were "extremely appalled at, and strongly condemned the outrageous, racist, xenophobic remarks attributed to the president of the United States."
They demanded Trump retract his remarks and apologize.
---
Donald Trump must apologies for comments - African Union
The organization representing African countries has demanded that US President Donald Trump apologies after he reportedly called nations on the continent "shitholes".
The African Union mission in Washington DC expressed its "shock, dismay and outrage" and said the Trump administration misunderstood Africans. The US leader made the alleged remark in a Thursday meeting on immigration. But Mr Trump has denied using the language reported. He has been backed by two Republicans who were at the White House meeting, but Democratic Senator Dick Durbin said Mr Trump called African countries "shitholes" several times and used "racist" language
What did the African Union say?
It said the "remarks dishonor the celebrated American creed and respect for diversity and human dignity".
It added: "While expressing our shock, dismay and outrage, the African Union strongly believes that there is a huge misunderstanding of the African continent and its people by the current Administration.
"There is a serious need for dialogue between the US Administration and the African countries."
---
Sudan, Ethiopia agree to deploy joint military forces to secure borders, GERD
Sudan and Ethiopia have agreed recently to deploy joint military forces to provide protection to their borders and the Ethiopian Grand Renaissance Dam (GERD).
According to the Sudan-based English-language media outlet the Sudan Tribune, military forces from the two countries will be deployed on both states' borders for the sake of suspending any hostile activity against the two countries, in addition to protecting the GERD that is being built on the Blue Nile near Sudan. The two provinces in Ethiopia and Sudan that will see the joint deployment of military forces are the 'Blue Nile' province in Sudan and Beni Shanqwl in Ethiopia
---
The predicament of Ethiopian immigrants in Saudi Arabia
January 18, 2018
socioeconomic overhaul which this paper will discuss in the following paragraphs, there is another reason why there has been a crackdown on Ethiopian undocumented immigrants in Saudi Arabia, namely a backlash on the political position of Ethiopia in the ongoing Gulf crisis. When the United Arab Emirates (UAE), Saudi Arabia, Bahrain and Egypt led a blockade against the state of Qatar, there was a push by these countries on the African countries to join the blockade. Some of the African countries succumbed to the pressure but most did not including Ethiopia. According to Sheik Mohammed bin Abdurrahman, the Foreign Minister of Qatar, "the four countries mobilized all of their officials on the continent at the beginning of the blockade to pressure African states to adopt the same measures as them".
---
Book review: The Addis Ababa Massacre, when Ethiopia ran blood
Ian Campbell's compelling, incisive account of one of the worst 20th century colonial atrocities that will forever stain the flag of Italy.
Kapil Komireddi
The killings were accompanied by loot. Italian Black shirts made trips to the bank to cash in the jewellery they seized from their victims. Upper-class neighborhoods of Addis Ababa were spared only because Italians coveted the properties. More than 19,000 Ethiopians were killed in Addis Ababa by the time the Italians had exhausted themselves. (Across Ethiopia, the figure is north of 30,000.) Eyewitnesses to the massacre gathered ample evidence, including photographs of Italians posing with severed heads of Ethiopians. The British government's behavior, in contrast to the solidarity and activism of its people, was a shameful coda to the story of Italy's occupation of Ethiopia. Campbell delicately calls Churchill's actions "curious". But the unwillingness to see white Europeans prosecuted for crimes against black Ethiopians was in keeping with Churchill's overall world view. He was an unabashed white supremacist who mobilized his nation against Nazi Germany, and not, as his hagiographers relentlessly strive to portray him, a champion of universal freedom and neutral justice. An early advocate, by his own admission, of "using poisoned gas against uncivilized tribes", Churchill would have seen Graziani and Badoglio as kindred spirits, not embodiments of evil.
---
African immigrants are more educated than most — including people born in U.S
Ann M. Simmons Contact Reporter
Lots of the news from sub-Saharan Africa is about war, famine, poverty or political upheaval. So it's understandable if many Americans think most Africans who immigrate to the United States are poorly educated and desperate. That's the impression that President Trump left with his comments to members of Congress opposing admission of immigrants from "shithole countries" in Africa and elsewhere. But research tells another story. While many are refugees, large numbers are beneficiaries of the "diversity visa program" aimed at boosting immigration from underrepresented nations. And on average, African immigrants are better educated that people born in the U.S. or the immigrant population as a whole.
---
Egypt doesn't want war with Sudan and Ethiopia: al-Sisi
January 15, 2018 (CAIRO) - The Egyptian President Abdel-Fattah al-Sisi on Monday said his country isn't conspiring against Sudan and Ethiopia stressing Egypt isn't planning to go to war against its "brothers". Al-Sisi's statements come amid rising tensions between Egypt on the one hand and Sudan and Ethiopia on the other. The are several issues between Cairo and Khartoum including Sudan support to the Ethiopian renaissance dam, border dispute over Halayeb triangle and the ban on Egyptian farming products. The latest tensions have sparked between Sudan and Egypt after the former signed an agreement to temporarily hand over the Red Sea island of Suakin to Turkey.
---
---
Sudan deploys troops to Eritrea border amid tension with Egypt
Sudan has deployed more forces on its border with Eritrea amid rising tension in the Red Sea region.
Foreign Minister Ibrahim Ghandour cited security threats on its eastern border.
"Sudan's national army has sent forces to this area to protect Sudan's security. We have information that some entities are targeting us," he said after meeting his Ethiopian counterpart Workneh Gebeyehu in Khartoum on Sunday. Earlier this month, Sudan closed its border with its eastern neighbor and sent troops to the frontier amid reports that Egypt had deployed troops in Eritrea. Khartoum also recalled its ambassador to Cairo following the reports.
---
Columbus Leaders Urged To Employ Somali Police Officers For Better Integration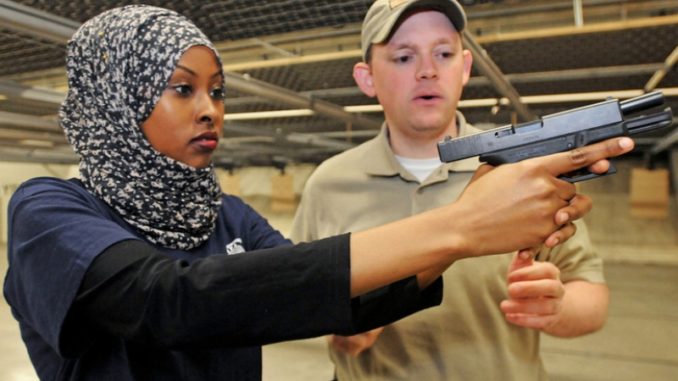 A university professor has asked the leadership of Columbus, Ohio, to recruit more Somali police officers for better integration of local Somalis into the American community. In her new book, "Somalis in the Twin Cities and Columbus," Stefanie Chambers, an associate professor of political science at Trinity College in Connecticut, says Somali migrants in Columbus don't feel well-represented in many sectors of the society like their countrymen in Minneapolis, Minnesota.
"We can go a long way to better serve our new Americans. We can go a long way to breaking down barriers," Chambers was quoted as saying by the Columbus Dispatch.
Chambers pointed out that the Minneapolis Police Department has seven Somali police officers, with several others in the academy, while Columbus has none.
---
H-1B VISA: President Trump Drops H-1B Visa Plan That Could Get At Least 750,000 Deported
In a relief for Indian techies, US authorities today said that the Trump administration is not considering any proposal that would force H-1B visa holders to leave the country.
The announcement by the US Citizenship and Immigration Services (USCIS) came days after reports emerged that the Trump administration was considering tightening H-1B visa rules that could lead to deportation of 750,000 Indians. The reports hadsaid it was mulling ending extensions for H-1B holders. The USCIS "is not considering a regulatory change that would force H-1B visa holders to leave the United States by changing interpretation of Section 104 C of the American Competitiveness in the 21st Century Act (AC21) statute that states that USCIS may grant the extensions," an official said.
---
World's Richest Man, Bill Gates Showers Praises On Ethiopian Scientist For Impacting Lives Of Small-scale Farmers
World's richest man and CEO of Microsoft, Bill Gates, has hailed the efforts of an Ethiopian plant pathologist working to positively impact the lives of small-scale farmers across the world.
Dr. Segenet Kelemu according to Gates, having witnessed the damage locusts wreak in rural Ethiopia, aspired to study agriculture and today "used the power of science to find ways to help farmers grow more food and earn more income." In the latest installment of his 'Heroes in the Field' series, Gates said of Dr. Kelemu, "She decided to study agriculture, becoming the first woman from her region to get a college degree.
---
Ethiopia's lawmakers approve ban on foreign adoptions
By Elias Meseret
ADDIS ABABA, Ethiopia — Ethiopian lawmakers have approved a ban on foreign adoptions amid concerns about mistreatment of children overseas. The approval came after rare heated debate as some lawmakers worried that the East African nation does not have enough child care centers to handle the effects of the ban. Ethiopia had been among the top 10 countries for adoptions in the United States, according to State Department figures released last year. Actress Angelina Jolie is among the people who have adopted a child from the country. For more reading : Breaking the silence over the plight of adopted Ethiopian children
---
---
Ethiopia's Renaissance Dam and its impact on Sudanese water security
By Saifeldin Yousif Saeed
National security no longer refers only to the power of the military state, but also to its economic strength and its ability to preserve its natural resources and development, particularly water. Therefore, the security of nations in the twenty-first century will depend on secure access to natural resources, energy and mineral resources and water and arable land resources. Global competition over natural resources will be a source of economic imbalance and disorder and will lead to the spread of instability, including in some cases the outbreak of armed conflicts.
Water Security
Water and its impact on human life is one of the challenges facing mankind in this century. Water is one of the most important factors creating security. If a state blocked the flow of a river to another state or changed its course this would damage the interests and needs of the citizens of the other country. The decisions taken by the state in the use and regulation of water are important actions. Every water project or movement within a country translates as an assault on the other countries in the same river basin.
---
Ethiopia to free jailed politicians to 'foster national reconciliation' - PM
Aaron Maasho
ADDIS ABABA (Reuters) - Ethiopia will release and pardon dissident politicians jailed on criminal charges, its prime minister said on Wednesday -- an unexpected shift in stance from a government routinely accused by rights groups of using security concerns to stifle dissent.
Prime Minister Hailemariam Desalegn, whose administration denies crushing peaceful opposition, said the move was intended to "foster national reconciliation".
It follows recent protests over land rights and repression and ethnic clashes, and takes place amid a political crisis that has seen some senior officials submit resignations from the ruling party.
---
Ethiopia frees all political prisoners and closes notorious Maekelawi jail in surprise decision
Ethiopians were quick to respond, even with social media sites currently blocked
Elias Meseret Addis Ababa, Ethiopia
In a surprise move, Ethiopia's leader on Wednesday announced plans to drop charges against political prisoners and close a notorious prison camp in what he called an effort to "widen the democratic space for all." Prime Minster Hailemariam Desalegn's comments came after anti-government protests engulfed much of the restive Oromia and Amhara regions in recent months, bringing many businesses, universities and transport networks to a standstill. The protests spread into other parts of the East African country, leading to a months-long state of emergency that has since been lifted
---
Ethiopian workers 'beaten and robbed' by Saudi police
28 DECEMBER 2017
Undocumented workers say they saw their compatriots shot at and wounded by police when they tried to escape roundups.
Humiliated and abused
Upon reaching Saudi Arabia, many work as domestic workers, often for more than 20 hours a day, with few legal rights. According to rights groups, many have their phones and passports confiscated and endure physical and sexual abuse. "I stayed in Saudi Arabia for five years just to support my family and other siblings," said deportee Fozia Omar, adding that she spent one month in prison but was allowed to bring her luggage. "We have suffered a lot. I would like to beg my brothers and sisters not to repeat the mistake we already made, in the name of Allah."
Saudi Arabia has repeatedly said it will deport or jail the 400,000 or so Ethiopians it believes live there illegally, as it seeks to reduce its reliance on millions of foreign workers.
---
A colonial massacre in Africa fully revealed for the first time
by Charlie Kimber
Eighty years ago a colonial massacre of over 20,000 people was carried out by Italian fascist forces in Ethiopia in north east Africa. In three days and nights of arson, murder and looting, thousands of men, women and children were burned alive, shot, beaten senseless, stabbed to death or blown to pieces. It has been systematically covered up in Italy—and so has Britain's role in hiding the truth. A particularly vile role was played by Winston Churchill. A recent book by Ian Campbell has revealed in terrifying detail what happened. Italy, led by fascist dictator Benito Mussolini, had invaded Abyssinia (present day Ethiopia) in October 1935. Mussolini claimed it was a humanitarian intervention to wipe out slavery. In fact he hoped it could be the beginning of a "new Roman empire". Bruno Mussolini, son of Benito, wrote newspaper articles about clusters of Ethiopians "bursting open like a rose" when bombed from above. He admitted to finding this spectacle "most amusing".
---
The faces behind the Yellow Movement: How Ethiopia's young women are vowing to change culture of sexual harassment, rape and domestic violence
Catherine Devine in Ethiopia
December 28 2017 2:30 AM
The young, educated and empowered women of Ethiopia have vowed to make a change to their country's culture of sexual harassment, rape and domestic violence. A group of young activists, who are among the few privileged women to graduate from university in Ethiopia and abroad, have set up a movement in the bid to empower women. The Yellow Movement based in Ethiopia's capital of Addis Ababa gives women a voice and shines a light on the shocking examples of abuse suffered by women. For the first time in Ethiopia, the 2016 Demographic and Health Survey (EDHS) included Domestic Violence as one of its indicators. Based on the government's survey, 35 per cent of all married women have experienced sexual, emotional or physical violence from their husband or partner at some time. In 2015, a 15-year-old Ethiopian girl called Tejnesh Leweg'neh was abducted by three men. When she refused to marry one of them they pushed her off a cliff and she was left paralyzed.
---
Dam negotiations going on: Interview with Ethiopia's ambassador to Cairo
A visit by the Ethiopian prime minister to Cairo should allow negotiations to proceed on the Grand Ethiopian Renaissance Dam, Ethiopian ambassador to Egypt Taye Stke-Selassie Amde tells Dina Ezzat
Dina Ezzat , Wednesday 27 Dec 2017
Over the past two years, especially 2017, there have been hardly any positive messages from the Egyptian delegation. Both the political and technical teams working on the Dam have shared growing scepticism about what they found to be a "lack of commitment on the side of the Ethiopian delegation" with regard to a clear plan for the filling of the reservoir or a transparent sharing of information on the safety of the body of the Dam.
---
Egypt committed to peaceful course in negotiations on Ethiopian dam: Presidency spokesman
Ahram Online , Sunday 24 Dec 2017
Egypt's presidency spokesman Bassam Rady said on Sunday that Cairo is committed to a peaceful course in negotiations on the Grand Ethiopian Renaissance Dam (GERD), though he reiterated that Egypt's supply of Nile water is "a matter of life or death for the country."
"Egypt took a direct path in the negotiations, based on honesty, friendliness and mutual relations. We are still committed to this path," Rady told Ahram's Arabic news website.
The latest tripartite ministerial meeting between Egypt, Ethiopia and Sudan held in Cairo last November to discuss a preliminary technical report on the impact of the dam had failed to reach a consensus. On Thursday, Egyptian Foreign Ministry Spokesman Sameh Abu Zeid said that Foreign Minister Sameh Shoukry is set to visit Addis Ababa next week to discuss specific ideas to overcome the stalemate in the GERD technical negotiations.
---
Ethiopia: Keep Peace to Keep Fast Pace
EDITORIAL
Peace has been central to the rapid pace of the economic growth registered over the last decade. In light of this, the violence which has been erupting at few towns and administrative districts in recent time serves no purpose other than obstructing the ongoing efforts of transforming the nation into a middle income economy. For a country which has lifted itself from the abyss of extreme poverty, paying all kinds of sacrifices, such violence is highly likely to derail the hard-won gains. It erodes the age-old culture of respect among the diverse people and leads to loss of life and property. In fact, the past violence in some parts of the country has claimed the lives of citizens while posing destruction of property. If goes unchecked, if not stopped somewhere, it would undermine the national security and will degenerate into very unpleasant situation--may also cause a complete U-turn of the socio-economic development-- which is against the wishes of all Ethiopians and their lovers--God forbid that!
---
Ethiopia: Unveiling Mystery Crucial for Realizing Vision
By Tsegay Hagos
Tourism which is known as the smokeless industry has huge contribution to the economy of countries. It is an industry that could create jobs, generate foreign exchange and hugely supports the economy. According to World Travel and Tourism Council (WTTC) 2016 report, tourism has contributed USD 7.6 trillion (10.2 percent) of the world's GDP and created job opportunity for 292 million people, which accounts to 1 in 10 jobs created in the planet. European countries such as France, Spain, Italy and United Kingdom have been listed as top tourist destination nations in 2016
---
Ethiopia: Addis in the Eyes of African Youth Visitors
By Leulseged Worku
Peace and security are the major challenges of Africa. When there is peace and security there is prosperity. In this regard, the youth will be direct beneficiaries form the economy. More job opportunity will be created and they will in turn support their community.
The role of youth to speed up the socio economic and political life of a society is inevitable. This is especially true for the growing economy of Africa where the majority of the population is young.
---
Lesson from an Experiment in Ethiopia: An Economic Review of Arkabe Ogubay's Case Study Asayehgn Desta, Sarlo Distinguished Professor of Sustainable Development
A specter haunts Africa today. Those who subscribe to the Afro-pessimism school of thought argue that while African economies were ill-prepared to face the "free trade imperialism" of the 1850s, today's Africa is even less equipped to survive in the new global economic order (Kofi and Desta 2008). Based on this line of thinking, for instance, Prunier  (2016) attributes Africa's lack of development due to lack of genuine citizenry. As he puts it, those in power attempt to enrich themselves at the expense of the people, and they continue the practice of the European colonialists, turning the people into subjects. Furthermore, Prunier notes that the lack of industrialization in Africa has deprived its youth of a better future and left it in a constant state of poverty and unemployment (The African Blog, July 23, 2016).
---
Ethiopia's New Addiction – And What It Says About Media Freedom
By James Jeffrey
"Media freedom depends on which yardstick you use," says Daniel Berhane, a prominent Addis Ababa-based blogger. "The government appears to be relaxing about online and television media, but there are still no opposition newspapers." Ethiopia ranked 150th out of 180 countries in the 2017 press freedom index rankings by Reporters Without Borders. The international non-profit organization that promotes and defends freedom of information and the press states that the Ethiopian regime systematically uses the country's anti-terror law against journalists.
---
መፍትሄው! በህዝባዊ ማዕበል የቀውሱን ፈጣሪ ማስወገድ !!
ትግራይ ዴሞክራሲያዊ ትብብር (ት.ዴ.ት./TAND)
ታሕሳስ 2017
---
Ethiopia: Social Media Spreading Poison, Threatening Peace
By Zelalem Girma
In Ethiopia, something has gone very wrong with the use of social media. In most cases, Face book, You Tube, and Twitter have turned out to be means of disseminating unfounded stories, wrong information, prejudice and falsehood.For over a century, people of Ethiopia have lived together building a peaceful, harmonious and prosperous society with cultural amalgam and divers beliefs. They definitely espoused peaceful coexistence and cherished respect for each other until the evolution of social media began rocking down their tranquility and calm a decade ago.
---
Challenges of Building a United Movement for a Democratic Ethiopia*
Aregawi Berhe, PhD
A Summary:
The failure of the Ethiopian political opposition forces and civil society movements to act in unison on common ideals of national interest has enabled the dictatorship of the TPLF/EPRDF regime to persist in power through nearly three decades, thereby prolonging the multi facade misery of the Ethiopian people. The daily events in the entire nation are gripping stories of conflicts, death, destruction, looming famine, fear of disintegration and statelessness. Failure to forge a generic national vision, a common program of action to translate the vision into a reality and the commitment to adhere to democratic principles agreed upon appears to have been the core factors that are hindering the realization of the cherished dream of a tormented nation. The heeding of these factors, by-and-large, rests on the shoulders of the organized elite, styled in the form of political or civil society assemblage. However, these different elite classes happen to be embroiled in unworthy squabbles some of which are indeed aged grudge against each other or sectarian ambitions, perhaps also ideological fixations, but certainly irrelevant as far as the national issue at stake is concerned.
---
Trends and Patterns in Contemporary Ethiopian Politics
Ghelawdewos Araia, PhD December 13, 2017
Time and again I addressed and seriously underscored the significance of Ethiopian unity, because from day one since the ascendance of the EPRDF to power, I sensed a political program that could possibly undermine the unity of the Ethiopian people and subsequently the fragmentation of the Ethiopian nation-state. This concern of mine, shared by multitude of Ethiopians, was expressly stated in my debut book published twenty-two years ago, and it goes as follows: The TGE's policy of Kilil and self-determination is commendable, but the consequence of fragmentation as a result of new wave of ethnic political consciousness, and the inability of some minority nationalities to become economically and politically viable, would ultimately preoccupy Ethiopians to otherwise unforeseen problem.1
---
EU accused of funding evil empire of Eritrea where hundreds and thousands forced to flee
THE European Union has been accused of funding an evil Eritrean empire which has forced 120,000 people to flee
The embattled bloc faces intense criticism for propping up a despot leader who has catapulted his country into the depths of abhorrent slave labor, by handing them £176million in aid, despite protests from human rights groups. The cash has reportedly been ploughed into President Isaias Afewerki's regime, which is actually encouraging its people to escape a poor nation beset with mass enslavement, the Daily Telegraph reported. In 2015, more Eritreans reached the shores of Europe than any other nationality in the world and account for the largest amount of asylum applications in the UK.
---
---
Here's Why Russia Might Set Up a Red Sea Base in Sudan
By Andrew Korybko
Global Research, December 06, 2017
Long-serving Sudanese President Omar al-Bashir invited the Russian military into his country during his historic visit to Moscow last week, stating that Sudan needs protection from an American Hybrid War plot to "Balkanize" his rump state into five separate ones following the 2011 secession of South Sudan. In the course of the conversation, he also said that Sudan is requesting Russian assistance in upgrading its armed forces, and that the geostrategically positioned state could function as Moscow's "key to Africa" if the two sides decide to take their partnership to the strategic level. Sudan's location is indeed a pivotal one because it's located at the intersection of North and East Africa, and it also has crucial maritime-mainland connectivity potential due to its location on the western shores of the Red Sea and China's New Silk Road plan to build a trans-Saharan railway from Port Sudan to the Chadian capital of N'Djamena in eventually facilitating trade between West Africa and the People's Republic via this future route.
---
AFRICA
Quest to extradite Ethiopia's dictator Mengistu as Mugabe departs

Zimbabwe's ex-President Robert Mugabe gave refuge to Col. Mengistu Haile Mariam, convicted of genocide in Ethiopia. Mugabe's departure has raised hopes that Haile Mariam could be extradited, but this is all uncertain. Others were quick to demand the forced repatriation of Mengistu to Ethiopia, where they hope he can face justice. But such demands, even though genuine, seem sometimes to be mixed with sarcasm. A tweet bearing the name Zirak Asfaw congratulates Mnangagwa on the peaceful power transition and pleads: "Please remember the mothers of #Ethiopia who are still waiting for justice: extradite #Mengistu Hailemariam." Another Twitter user under the name Deki sawa went further, urging Zimbabweans: "If #Zimbabweans are the kind of justice-loving people they claim to be, it is time to pressure their government to transfer the #genocidal #Ethiopian #dictator #Mengistu Hailemariam …"
---
Is the Tigrai People's Liberation Front a Communist Party? A Brief Review
Professor Desta, Asayehgn
Since the oust of the brutal socialist military dictatorship from power in 1991, a large portion of the Ethiopian people have desired and dreamed living in a democratic system of government rather than a communist-dominated government. The Ethiopian people wished their country's democratic system would entertain 1) free and fair elections; 2) active participation of the Ethiopian citizens in politics and civic life; 3) protection of the human rights; and 4) the existence of rule of law, in which the laws and procedures of the country apply equally to all citizens (See for example, Stanford University, 2004).
---
New Rumblings In The Horn Of Africa Over Ethiopia's Grand Renaissance Dam
by Tyler Durden Dec 6, 2017
Cairo recently reiterated its longstanding position that it's against Addis Ababa's construction of this megaproject on the Blue Nile river through which it receives most of its water, believing that the dam would allow Ethiopia to control downstream Egypt's access to this resource and thus place it in a strategically vulnerable position. The Horn of African state hit back at the latest criticism by stating that it won't be thwarted in carrying out this nationally important development project, and it also refuted the rumors which claimed that Qatar was partially funding the dam. Egypt's latest infowar campaign against Ethiopia's initiative is thought to be fueled in part by Sudan's strategic realignment towards Addis Ababa in this dispute and more broadly in a larger Silk Road context, which has totally changed the dynamics and correspondingly placed Cairo on the defensive.
---
Israel firm's spyware used against Ethiopia dissidents
December 6, 2017
Surveillance software from Israeli defence contractor Elbit Systems Ltd was used in an espionage campaign targeting Ethiopian dissidents living outside the East African nation, a Canadian research institute said today. Citizen Lab, at the University of Toronto's Munk School of Global Affairs, said it found evidence Ethiopian dissidents in Britain, the United States and other nations were targeted with emails seeking to infect their computers with surveillance tools that Elbit sells to law enforcement and intelligence agencies. Citizen Lab, which helps human rights activists defend themselves against spy software, has previously reported on Israel malware being used against activists in the UAE. An Elbit representative had no immediate comment on the group's latest report. Ethiopian Communications Minister Negeri Lencho declined comment on the report.
---
MIDDLE-EAST
Egyptian water minister: Nile is vital to us, but we cannot stop Ethiopian dam
CAIRO: Egypt has "many alternatives" to deal with the stalled technical negotiations on the Grand Ethiopian Renaissance Dam (GERD) with Ethiopia and Sudan, Egypt's Minister of Water Resources and Irrigation Mohamed Abdel Ati has said. "We have many alternatives in between the two impossible alternatives; to dispense with the Nile water and not to build the dams altogether," he said. There are other ways to negotiate, and Egypt has started many of these ways, but they cannot be declared," the Egyptian minister said on Saturday during a visit to the northern governorate of Dakahlia.
---
Egypt's FM discusses regional developments, Ethiopian dam with Saudi counterpart
Egypt's Foreign Minister Sameh Shoukry discussed Friday, among other issues, developments on the Grand Ethiopian Renaissance Dam (GERD) with his Saudi counterpart, Foreign Minister Adel Al-Jubeir, the Egyptian foreign ministry announced. According to a statement issued by the foreign ministry, the two top diplomats met on the sidelines of the Euro-Mediterranean Dialogue held in Rome.Shoukry and Al-Jubeir discussed the latest developments in the region, especially in Syria, Lebanon, Yemen, Libya and the Qatar crisis.
---
"ክንቃለስ ከለና፣ 'ቀይሕ ባሕሪ ካብ ንግስነት ኣክሱም ኣትሒዙ ባሕሪና'ዩ' እናበለ ህዝቢ ትግራይ ይሓተና ነይሩ'ዩ።" ደራሲ መጽሓፍ ፍቕሪ ዓሲምባ ካሕሳይ ኣብርሃ
---
Dr. Aberra Molla: 2017 Honoree of The Ethiopian Heritage Society in North America
Press Release
Nov 27, 2017
Dr. Aberra Molla, a scientist and an inventor is also known as the father of Ethiopic. Inspired by the creator of the Amharic typewriter, Ethiopian engineer Ayana Birru of Horo Gudru, Wellega, Dr. Aberra computerized Ethiopic/Geez more than 29 years ago. However, replacing the Latin characters with Ethiopic character parts of the Amharic typewriter was not a viable option for Dr. Aberra because there were more Ethiopic characters than the Latin alphabet keys.
Egypt-Ethiopia tensions over new dam rise again
by Mohammed Vall
Ethiopia is pushing on with construction of its massive new dam, despite growing objections from Egypt.The controversial project has strained relations between the two nations, because Egypt, which lies downstream, sees it as a risk to its water supply from the Blue Nile.
Al Jazeera's Mohammed Vall has visited the site of the $5bn project, which will one day be Africa's biggest hydroelectric dam.
---
Ethiopia: Will Mengistu Continue Enjoying Asylum Under Mnangagwa?
By Fred Oluoch
With the exit of Robert Mugabe, will the former Ethiopian dictator, Mengistu Haile Mariam, continue enjoying asylum in Zimbabwe? That is the question that has been doing the rounds in Addis Ababa since November 14, when the military announced that it put his "protector" Mr. Mugabe under house arrest after 37 years in power. The Ethiopians who experienced Mr. Mengistu's 17 years of "Red Terror" reign are hoping that he will be the second former African president to be tried for international crimes after former Chad's Hissene Habre. Mr Habre was sentenced to life in prison in June 2016 by the Extraordinary African Chambers sitting in Senegal after Macky Sall took over as president after years of protection by Abdoulaye Wade. Now, most victims of Mengistu reign of terror are hoping that President Emmerson Mnangagwa will allow the extradition of Mr Mengistu after 26 years of protection by Mr Mugabe. Elias Miseret, a journalist based in Addis Ababa, told The East African that some Ethiopians wish that Mr Mengistu would be brought back to account for his atrocities, having been sentenced to death in absentia by an Ethiopian court in 2008.
---
Nile dam 'matter of life or death for Ethiopia too'
Ethiopia does not need to get permission from anyone to use its own natural resources, Foreign Ministry spokesman says የህዳሴው ግድብ እዚህ ላይ ደርሷል !!!
By Addis Getachew ADDIS ABABA, Ethiopia
Ethiopia's Foreign Ministry spokesman on Thursday said construction of the Grand Ethiopian Renaissance dam was a "matter of life or death for Ethiopia too". Meles Alem's remarks in a press briefing in capital Addis Ababa came in a clear reaction to incessant reports by the Egyptian media quoting Egyptian President Abdel-Fattah al-Sisi as saying that Nile was a matter of life or death to Egypt -- an Egyptian catchword which al-Sisi repeated at a recent inauguration of a fishery in Egypt. Alem dubbed as "irrelevant" what he described as "destructive reports being disseminated by some Egyptian media and institutions against the Ethiopian Grand Renaissance Dam". Ethiopian Grand Renaissance Dam progressing to near completion -Nov 2017 Video
---
The Multi-million dollar Ethiopian Grand Renaissance Dam is Africa's biggest hydro-project and the world's ninth largest. The dam is being constructed on the River Nile.
---
Ethiopia to go ahead with multi-billion dollar Nile dam
60 percent construction of Renaissance dam has been completed, says Ethiopian water ministers By Addis Getachew ADDIS ABABA, Ethiopia
Ethiopia said on Saturday no amount of misunderstanding would compel it to halt construction of the $4.8 billion mega hydro dam project on River Nile. Seleshi Bekele, the Ethiopian minister of water, electricity and irrigation, said the Grand Ethiopian Renaissance Dam (GERD) has completed 63 percent of its construction and soon it will be generating electricity. He was speaking at a news conference at his office in the capital Addis Ababa. His remarks came amidst heightening tensions between Ethiopia and Egypt. Last month, a meeting of water ministers from Egypt, Ethiopia and Sudan in Cairo ended, without reaching an agreement on the "inception report" put forth by the international consultants -- BRL and Artelia -- hired by the three countries to study the impact of the dam. It has been six years since Ethiopia launched the GERD project, near the Ethiopia-Sudan border.
---
Ethiopia to go ahead with multi-billion dollar Nile dam
60 percent construction of Renaissance dam has been completed, says Ethiopian water ministers By Addis Getachew ADDIS ABABA, Ethiopia
Ethiopia said on Saturday no amount of misunderstanding would compel it to halt construction of the $4.8 billion mega hydro dam project on River Nile. Seleshi Bekele, the Ethiopian minister of water, electricity and irrigation, said the Grand Ethiopian Renaissance Dam (GERD) has completed 63 percent of its construction and soon it will be generating electricity. He was speaking at a news conference at his office in the capital Addis Ababa. His remarks came amidst heightening tensions between Ethiopia and Egypt. Last month, a meeting of water ministers from Egypt, Ethiopia and Sudan in Cairo ended, without reaching an agreement on the "inception report" put forth by the international consultants -- BRL and Artelia -- hired by the three countries to study the impact of the dam. It has been six years since Ethiopia launched the GERD project, near the Ethiopia-Sudan border. Ever since this latest unsuccessful meeting, there has been strong word coming from the Egyptian side.
---
AFRICA
Mugabe – from freedom fighter to autocrat
Zimbabwe ex-president Robert Mugabe's stolen fortune
During Mugabe's 37 years in office, the former president is believed to have amassed a huge fortune. The question everyone is asking is will impoverished Zimbabweans will ever see the money again? It is not known exactly how much the geriatric former head of state and his family are worth. Estimates put the figure at around 844 million euros. In addition to a 25-bedroom house in Zimbabwe's capital Harare that's valued at 8.5 million euros, Mugabe owns a luxury villa in Hong Kong worth more than 4 million euros. It is allegedly one of his wife Grace's favorite properties. His most valuable property is Hamilton Palace in Sussex, England, worth more than 40 million euros. Cases from other countries show how difficult and tedious this process can be. For example, during his term of office between 1993 and 1998, former Nigerian president Sani Abacha is said to have looted around 3.6 billion euro from his country's oil revenues and hidden it outside the country." It took more than 16 years for a small portion of the stolen money be brought back to Nigeria," said Holden. It is important to grasp this lesson in order to conquer any fear of holding power.
---
Egypt unable to find agreement in Renaissance Dam talks
Ayah Aman November 22, 2017
CAIRO — Egypt has officially announced that the technical negotiations with Ethiopia and Sudan over the Renaissance Dam have failed. The announcement came following a round of tripartite deliberations between all the countries' ministers of water in Cairo on Nov. 11 and 12 regarding the completion of the impact assessment of the Grand Ethiopian Renaissance Dam.
Egyptian Minister of Water and Irrigation Mohamed Abdel Aty said in a Nov. 12 statement, "Egypt is worried about the failure of the technical negotiations because it jeopardizes the future of cooperation between Sudan and Ethiopia and their ability to agree on the Renaissance Dam and to avoid its potential risks while preserving Egypt's water security."
---
"Look at the people's reaction to Mugabe stepping down": Ian Khama advises Mnangagwa
Botswana's President Ian Khama has reacted to Robert Mugabe's resignation as Zimbabwe's President after 37 years in power. Khama who was a fierce critic of Mugabe, said that he was not sorry that the nonagenarian had lost power.
Said Khama:
I don't see any reason why I should wish him well. Because if I have any sympathy for him, I would say to myself but didn't he have any sympathy for his own people? But if he cared nothing for his own people then why should I care for him and I don't wish him ill either. I just say lets leave him alone and let him just try and enjoy the rest of his life.
---
The Ethiopian Orthodox Tewahedo Church: History, Doctrine, and Challenges
Ghelawdewos Araia, PhD November 20, 2017
ኢትዮጵያ ታበጽህ እደዊሃ ሃበ እግዚአብሔር
መዝሙር ዳዊት ፮ ፰: ፫ ፩ Psalm 68:31
Given the present challenges the Ethiopian Orthodox Tewahedo Church (henceforth EOTC) has encountered, this article intends to critically examine the internal and external foes of the Church and expose the agent provocateur mission to emasculate and if possible destroy the EOTC, and I will do so by way of discussing the history, doctrine, and challenges of the Church. However, at the outset, I like to make my position clear that I happen to be a scholar and a professor but not literati in theology; in fact, admittedly, my knowledge of theology is minimal and negligible, to say the least. Moreover, I would like to make it clear that I will not apologize to anyone for defending the EOTC, and it is for the following reasons:
---
We Are Presidents Not Monarchs, You Have No Regional Support: Botswana's Khama Tells Mugabe To Go
Botswana president Ian Khama has urged his counterpart in Zimbabwe, President Robert Mugabe to leave office so that Zimbabwe can get back on the "path of peace and prosperity." He also told Mugabe that he had no regional support from SADC to prolong his 37 years in power. Mugabe is reported to have agreed to leave power in principle after the Zimbabwe Defence Forces seized power in the early hours of Wednesday. However, he is reported to have placed many conditions that the military is refusing to comply with. Speaking to Reuters Khama said:I don't think anyone should be President for tha amount of time. We are Presidents, we are not monarchs. It's just common sense. Khama who became president of Botswana in 2008, will be leaving power next year after finishing two terms.
---
A Trip Through the Stunning, Rock-Hewed Churches of Ethiopia
Lucas Peterson
The man, carrying a basket dripping with blood and slick with fresh entrails, was yelling. The sun had set, and in the empty dirt lot north of the old town of Harar, Ethiopia, where a dozen or so people had gathered, the only light came from yellowish headlamps of an old SUV. The man repeated a high-pitched shriek that lasted a good four or five seconds, something between a mournful wail and a yodel. After a minute of silence, we heard light, quick footsteps. I saw a sullen, hunched-over silhouette, then a pair of glowing eyes. Then two pairs. Hyenas
---
Egypt's Nile water share a 'matter of life or death,' says Sisi after Ethiopia dam negotiations stalemate
Ahram Online , Saturday 18 Nov 2017
Egypt's share of Nile water is a "a matter of life or death for the nation," Egyptian President Abdel-Fattah El-Sisi said on Saturday in his first comments on the Ethiopian Grand Renaissance Dam (GERD) since negotiations between Egypt, Sudan, Ethiopia stalled over the project last week.
In a televised talk during the inauguration of the Middle East's largest fish farm in Kafr El-Sheikh, El-Sisi said that "no one can touch Egypt's share of [Nile] water." "We've talked to our brothers in Sudan and Ethiopia from the very beginning about three points, including not touching the water [of Egypt's share],"he said.
---
Egypt warns Ethiopia Nile dam dispute 'life or death'
The Associated Press
Egyptian President Abdel-Fattah el-Sissi, for the second time in as many days, delivered on Saturday a stern warning to Ethiopia over a dam it is building after the two countries along with Sudan failed to approve a study on its potential effects. Ethiopia is finalizing construction of the Grand Ethiopian Renaissance Dam, its first major dam on the Blue Nile, and will eventually start filling the giant reservoir behind it to power the Africa's largest hydroelectric dam. Egypt fears that will cut into its water supply, destroying parts of its precious farmland and squeezing its population of 94 million people, who already face water shortages.Dam construction on international rivers often causes disputes over the downstream impact.
---
Alon Ben-Meir - Nov 16, 2017
Losing The Last Vestiges Of Our Moral Fabric
The unspeakable atrocities that are happening in South Sudan are unfathomable, not only because of the scope of savagery in the war between the Dinka and Nuer peoples, but also because it defies every tenet of our civilized being in which we take so much pride. Civilization, however, has hardly penetrated the first layer of our thick skin. We assume that our unprecedented advancements in technology, medicine, space exploration, engineering, literature, and all forms of arts have equally deepened our moral and ethical conviction. No. We have in fact become increasingly immune and unmoved by the savagery which is unfolding before our eyes in so many countries.
---
Two UW students — one black, one white — offer hope in their personal fight for equality
Originally published November 9, 2017
Jerry Large / Columnist
I'm still looking for reasons to be hopeful about our nation's future, and I think I can add a couple to my list: two University of Washington students I found, oddly enough, because of a conversation about a subject that doesn't always inspire hope.
Jaron Reed Goddard grew up in a military family that moved around a lot before settling down in Camas, a small town near Vancouver, Clark County. She's in law school and is the student representative on the UW Board of Regents. Joshua Dawson, from Federal Way, is a senior majoring in molecular, cellular and developmental biology. He's been active in the university's Race and Equity Initiative, which was launched by President Ana Mari Cauce two years ago to "confront bias and racism at the individual, institutional and systemic levels."
---
The Routledge Companion to Media and Humanitarian Action, Routledge 2018, pp 307-320The Politics of Famine, Media Activism, and Donor Aid in the Horn Aregawi Berhe PhD
A number of factors like climatic change, civil war or insurgency, internal political or economic crises, uncalled-for external involvement, and other interacting factors may play a role in the causation of the recurring famine in the Horn. Although some of the factors may have more weight than the others, identifying the decisive actors in the causation of this persistent problem is absolutely necessary if we are looking for a lasting solution. We may therefore begin by asking some pertinent questions such as: Why is this scourge occurring thick and fast in this corner of the world when human beings elsewhere have developed the capacity to produce plenty or even surplus of food and know no famine?
---
---
---
Proportional Representation Electoral System: The Pathway to Democratizing the Ethiopian Constitution and Mitigating Ethnic Conflict
Desta, Asayehgn, Professor, Dominican University of California
Given the widespread and outrageous repression prevalent in Ethiopia during the Derg's era, Ethiopians had no other choice but to welcome the guerilla fighters that have been fighting to overthrow the dictatorial military government for more than fifteen years. After the military government was dismantled, with little or no consultation of the Ethiopian masses, the emerging Ethiopian People's Revolutionary Democratic Front (EPRDF) instituted an ethnic federation to form the current Federal Democratic Republic of Ethiopia.
---
Ethiopian to Receive its First Boeing 787-9 Dreamliner
MIAMI — Ethiopian Airlines will become the first African airline to take delivery of the Boeing 787-9 Dreamliner on October 27, 2017.
According to the airline's CEO, Tewolde GebreMariam, Ethiopian Airlines plans to continue their investment in "latest technology aircraft" to offer "the best possible travel experience" and to keep their "legacy of pioneering aviation technology in Africa" as part of their strategy Vision 2025.
Ethiopian Airlines took delivery of their first Dreamliner 787-8 in August 2012, becoming the first carrier in the world, outside Japan, to receive and operate the aircraft. Nowadays, Ethiopian has 19 787-8s in their fleet and three 787-9 will be joining the airline starting tomorrow
---
In a historic first, Ethiopia begins civil registration for refugees
This is a summary of what was said by UNHCR spokesperson Babar Baloch – to whom quoted text may be attributed – at today's press briefing at the Palais des Nations in Geneva.
UNHCR, the UN Refugee Agency, welcomes the launch of civil registration for refugees in Ethiopia. Starting today, all refugees in the country will be able to register their vital life events, including birth, death, marriage and divorce, directly with national authorities.
This is a historic first and a ground-breaking development for refugee protection in Ethiopia, not previously realized over decades. Civil registration for refugees has been made possible following an amendment to an existing legislation. UNHCR and the UN's Children Agency (UNICEF) collaborated with the Government of Ethiopia in the preparation of the amendment.
---
DIRECTOR OF WORLD HEALTH BODY CANCELS JOB OFFER TO ZIMBABWE PREZ
Oct. 23, 2017 (GIN) – The Ethiopian director-general of the World Health Organization has rescinded his appointment of Pres. Robert Mugabe as Goodwill Ambassador after four days of heavy international pressure. Tedros Adhanom Ghebreyesus, whose own appointment sparked controversy in his home country, had appointed the Zimbabwean leader to the ceremonial position of honor. Tedros, who goes by his first name, apparently was unprepared for the firestorm the appointment would ignite.
"I have listened carefully to all who have expressed their concerns, and heard the different issues that they have raised," he said in a statement issued Sunday. "I have also consulted with the Government of Zimbabwe and we have concluded that this decision (to rescind the appointment) is in the best interests of the World Health Organization.
---
"Ethnic clashes" in Ethiopia: setting the record straight
RENÉ LEFORT 22 October 2017
At least four scenarios merit consideration. The EPRDF is in the midst of preparations for its next Congress, set for March 2018. The first possibility is that it reaches an agreement on a way out of the crisis that is sufficiently substantive, credible, innovative and unifying to defuse at least the most radical opposition and to rally the various ethnic governing elites. Its primary focus will need to be a response to the eternal "national question", or rather the "nationalities question".
To this end, the only road to success is for the ANDM and OPDO to join forces, acquire allies among Tigrayans and Southerners in the upper levels of the EPRDF, perhaps also take advantage of their majority in the Parliament, and begin to establish a remodeled federal system consistent with the spirit and the letter of the constitution.
---
Hydro-economics: Egypt, Ethiopia and the Nile
A look at the ongoing dispute over the Grand Ethiopian Renaissance Dam and its impact on the world's longest river. 22 Oct 2017
Water ministers from Egypt, Sudan and Ethiopia have gathered last week to discuss how Africa's largest hydroelectric dam will affect water distribution and access to the Nile.
The Grand Ethiopian Renaissance Dam (GERD) is 60 percent complete and has yet to go into operation. The $4.8bn mega project near the Sudanese border was launched in April 2011.
Water rights and the utilization of water from the Nile for power generation still remain highly contentious issues. And there are concerns about GERD's impact on the river and downstream nations. Nearly a quarter of a billion people rely on the Nile's waters.
Its basin covers eleven countries: Tanzania and Uganda, Rwanda, Burundi, the Democratic Republic of Congo, Kenya, Ethiopia, Eritrea, South Sudan, Sudan and Egypt.
---
Once famine-stricken, Ethiopia has many lessons for a country like India
October 16, 2017
By Neeraj Kaushal
In my youth, parents chastened their children if they wasted food by reminding them that millions starved in Ethiopia. Ethiopia was the country stricken with famines. According to the World Peace Foundation, between 1870 and 1980, 115 million starved to death in Ethiopia.Guess what? In 2017, Ethiopia will be the fastest-growing economy, projects the World Bank. And this is not just a blip. Between 2003-04 and 2014-15, the Ethiopian GDP increased 10.8 per cent annually, double the African average. What transformed Ethiopia from a famine-stricken country to the world's fastest economy?
---
Ethiopia: Calls for Sustaining Diasporas' GERD Support
By Desta Gebrehiwot
The Ethiopian Diaspora Association aims to mobilize and reach more Diasporas to sustain their financial contribution to Grand Ethiopian Renaissance Dam(GERD) while calling for the government to come up with alternative income generation sources to unleash the potential.
So far the Diaspora community have contributed over 40 million Birr and are supporting the construction of the dam through donation and purchasing bonds, says Association Director General Abraham Seyum.
However, the Director General states the Association does not believe that government has done enough in unleashing Diaspora's financial potential. There are up to 2.5 million Ethiopians oversees. "This is a huge number and could be a good source finance. The Diasporas' contribution must continue with more determination. For this to happen, discussion forums should be organized to raise the understanding of the community towards GERD
---
ኣይተ በረከት ስምኦን ካብ ስልጣኖም ንኽሰናበቱ ንቀዳማይ ሚኒስቴር ኣቕሪቦም
Manufacturing of Eco-friendly Textiles: A Case Analysis of an Industrial Park in Mekelle, Ethiopia  Desta, Asayehgn, Sarlo Distinguished Professor of Economic Development, Barowsky School of Business, Dominican University of California Hadush Berhe, Assistant professor of Industrial Engineering, Ethiopian Institute of Technology, Mekelle University
Ethiopia has been attempting to use Benchmarking, Business Process Reengineering (BPR), Quality Management System (QMS), and the Kaizen managerial techniques to overcome its disadvantages in the production and marketing of manufactured goods. Nonetheless, Ethiopian manufacturing companies have been performing poorly in the international market (Desta, 2015). For instance, Ethiopia's value-added (% of GDP) in manufacturing has ranged only from 6.00% in 2004 to 4.08% in 2015 (World Bank, 2016).
---
Here is why the Grand Ethiopian Renaissance Dam (GERD) won't be a Danger to Egypt's Water Necessity
Ghelawdewos Araia, PhD October 7, 2017
This essay, in effect, is a response to a recent USA Today special piece entitled "Here is Why Egypt's Nile River is in Danger" and contributed by Jacob Wirtschaffer on September 27, 2017.
Time and again, I have scribbled on the Nile issue pertaining to the concerns of Egypt with respect to shortage of flow of water as a result of the GERD construction in Ethiopia. To some extent, Egypt's concern is legitimate because the country would simply cease to exist without the Nile; the Nile indeed is the lifeline of the Egyptians and it is not without reason that the ancient Egyptians of Kemet worshipped the god of the Nile named Hapi. However, Egyptian politicians, for the most part, are jittery when it comes to the waters of the Nile and their concern is overblown and out proportion, and at times they exhibit unnecessary and infantile provocation against Ethiopia.
---
Geez Qene Translated into English
Introduction
Eጣነ ሞገር/Etane Moger (Casting Incense)
---
WHY IS THE U.S. WORRIED ABOUT ETHIOPIA?
BY CONOR GAFFEY ON 9/19/17
Ethiopia is a major U.S. ally in Africa. The government in Addis Ababa has long cooperated with Washington on security and counter terrorism while benefiting generously from U.S. aid. In 2016, the U.S. pledged $809 million to Ethiopia, behind only war-torn South Sudan and Kenya, another Western ally, in sub-Saharan Africa. But the U.S. Embassy in Addis Ababa struck an urgent and concerned tone on Tuesday when it issued a statement saying it was "disturbed by the troubling reports" on "ethnic violence and the large-scale displacement of people" along the border between the country's two largest regions, Oromia and Somali. "We urge the Ethiopian government to conduct a transparent investigation into all allegations of violence and to hold those responsible accountable," said the embassy's statement.
---
Sudan: Military link with Ethiopia a pillar of stability in the region
September 19, 2017
"Military relations between Sudan and Ethiopia are key to achieving stability in the two countries and the region," Sudanese President Omar Al-Bashir said yesterday.
This came during his meeting with Ethiopian Joint Chief of Staff General Samora Muhammad Yunis, according to the statement of the Ministry of Defence reported by the Anadolu Agency.
Al-Bashir expressed his hope that this bilateral relationship would be a model for other links between the countries of the region. He awarded the highest military decoration of the Sudanese armed forces to the Chief of Staff of the Ethiopian National Defence Forces, Lieutenant General Samora Yunis, in appreciation of his efforts in strengthening the role of Ethiopian peacekeepers.
---
ትውልድ ፈታኝ ቀውጥ !!!
---
TPLF co-founder, and former Chairperson of the party, Aboy Sebhat Nega. Aboy Sebhat candidly shared with us his perspectives on the current state of Ethiopia, its reasonable progress and successes as well challenges. Happy listening!
Jenny Durkan proposes free college for Seattle high school grads
by KOMO Staff Monday, August 28th 2017
SEATTLE -- Jenny Durkan, the Seattle mayoral candidate, proposed on Monday giving graduates of Seattle public high schools free tuition. Durkan's is calling it Seattle Promise and it would give up to two years free college tuition at any one of the state's 34 public community or technical colleges
Durkan is modeling Seattle Promise after the 13th Year Promise Scholarship Program that provides one year's free tuition to graduates of the three public high schools in the South Seattle College district. 103 students were part of the program in the 2016-2017 school year.
---
Ethiopia: Opening Up as Rich Tourist Destination
While Ethiopia, the oldest country in Africa and the country that has never been colonised, shied away for years from exposing the invaluable and priceless legacies that dotted its landscape, economic reality and democracy have aroused the country into opening its history and sites to the curious world. Chinedu Eze who visited the most populous country in the horn of Africa, writes
Ethiopia with so many legacies is like a village belle; shy, coquettish and beautiful. She is like a damsel unravaged and with all its tradition intact. Ethiopia is heirloom, a pride to Africa and with unraveling history that is labyrinthine and fulfilling.
The country which is known as Abyssinia in the Biblical times is the cradle of civilisation because that was where the oldest human fossil was found and it houses the first mosque and church built in Africa.
---
I can't pay': taxing times for small traders in Ethiopia hit by 300% rate hike
Strikes and protests in volatile Oromia state reflect widespread anger over business tax rises as the government tries to reduce its reliance on aid
In the dense cobblestone streets of Burayu town, outside Addis Ababa, Melaku Abdella* and his family had been making a living selling basic items such as vegetables, cooking oil and soft drinks at competitive prices from their kiosk. But after the Ethiopian government stung him with a more than 300% tax increase last month, Abdella says he was left with no option but to close the business.
Like many low-income traders in the country's Oromia region, the family didn't keep accounts, meaning the authorities based their annual tax demand of 7,000 Ethiopian birr (£231) on an estimate of income. "It's beyond my capacity to pay. I will have to hand in my business licence," Abdella says
---
ETHIOPIA'S TIGRAI REGION BAGS GOLD AWARD FOR GREENING ITS DRYLANDS
REPORT
from Thomson Reuters Foundation
Published on 22 Aug 2017 —View Original
Tigrai has managed to improve soil and water conservation, and closed off 1.2 million hectares of land to allow plants to regrow
By Alex Whiting
ROME, Aug 22 (Thomson Reuters Foundation) - A major project to restore land in Ethiopia's Tigrai Region to boost millions of people's ability to grow food won gold on Tuesday in a U.N.-backed award for the world's best policies to combat desertification and improve fertility of drylands.
Tigrai's drylands, home to more than 4.3 million people, are being restored on a massive scale, said the World Future Council, a foundation which organised the award together with the United Nations Convention to Combat Desertification (UNCCD).
---
Ethiopia:   Foreign Nationals, Refugees to Get Certificates for Vital Events
Addis Fortune, 29 July 2017
Woldegiorgis Ghebrehiwot
The Vital Events Registration Agency (VERA) will start the registration of vital events including birth, marriage, divorce, and death, for foreign nationals, Ethiopians of origin, and refugees starting next week.The Agency had its proclamation amended on July 6, 2017, allowing it to broaden its scope of registration from only local residences. The formation of the Agency was realised last year even though the Parliament enacted the establishment proclamation in 2012. The issuance of certificate and registration fees for the vital events ranges from 20 to 50 Br. And as for the process to get the certificates, there is no special time arrangement for foreign nationals and Ethiopians of origin.The Agency has started operation in 14,264 stations out of the 18,506 registration stations it prepared for Ethiopians. It has registered a total of 323,920 vital events in the past nine months.
---
---
FinTech is Accelerating the Digital Transformation of Banking in Africa
Due to their potent blend of trail‐blazing technology and disruptive innovation, FinTech players have the ability to accelerate the digital transformation of financial services in Africa and, in turn, further spur incumbent banks to rapidly ramp‐up their own innovation initiatives to meet the financial needs of under‐served markets across the continent.
August 2017, Addis Ababa, Ethiopia: FinTech players are increasingly becoming an important part of the fabric of Africa's financial services ecosystem and the leading banks on the continent are now more urgently seeking to harness technology innovations, collaborate with FinTech start‐ups, and create a platform to scale much faster – to make digital financial services pay.
---
We are a coalition of immigrants in Seattle I am a board member, one way for our City to tackle skyrocketing housing costs and gentrification is through land use policy, which the City has a lot of authority over. An Environmental Impact Statement (EIS) currently required of large construction projects in Seattle, but they focus too narrowly on physical structures and traffic impacts, rather than including other social and economic impacts of development. As Mayor, would you support the City requiring a Social Equity Impact Statement (SEIS) as part of the review process for large development/construction projects in the City, which would look at issues of displacement, housing affordability, living-wage jobs, impacts on minority communities, etc.?
This month (July), the UW submitted its proposal to the City for a new Major Institution Master Plan (MIMP). The plan would go into effect in 2018 and last for 10 years. Based on early drafts, we know that the UW is proposing to increase its Seattle campus footprint by 30% and increase student, faculty and staff populations in the U District by 20%. This will have a huge impact on UW employees, including many from immigrant communities in Southeast Seattle with more people needing housing, child care and transit, especially along the Light Rail line. The City must sign off on the UW's MIMP before it can take effect. Please see the video how we rise the issues that impact immigrant community.
---
Ethiopian Observer point of view
Mr. Benyam Kebede Ethiopia First editor his commentary, personal view on the Ethiopian anti-corruption is timely.  Bribery is one of the important manifestations of corruption. It became clear the misuse of public office for private gain and these include the sale of government property, kickbacks in public procurement, bribery and embezzlement of government funds among others was rampant and overdue. The fight against corruption cannot be a "one man show" and relegated uniquely to political leadership. Anti-corruption strategies are effective if they are inclusive, systematic and structured. The independence of the anti-corruption body set-up by government is also paramount for the success of reform strategies. If the independent bodies are answerable to parliament rather than the head of state, this could improve their effectiveness. Political leadership can play a crucial role in promoting/discouraging corrupt activities. it is a major obstacle to economic progress, social welfare, service delivery and good governance in the Ethiopia. Common to all conditional corruption-control distribution strands is the issue of "political will" in the implementation of reforms. As a good beginning the recent media expose can establish public confidence through regular updates in press conferences that reveal strides that are being made towards reducing wrongdoing, increasing accountability and transparency. Witch hunts on narrow subversive political agenda can create unstable crisis and slow the intense debate that is ignited to combat effectively.
---
young Ethiopian immigrant who has spent most of her life in the United States, has founded a project to give back to her country of birth. VOA's Amber Wihshi has more.
---
Apartheid in Israel even for Ethiopian Jews
(AhlulBayt News Agency) - Zionists make them sweat, use their labor but waste their blood. This is the exploitation of Ethiopian Jews in Israel. According to the article, Zionist racism is flagrantly applied to Ethiopian Jews in Israel. Racism has peaked, here. The Israelis are the ruler of time and the Ethiopians are slaves wearing chains. Here, top posts and positions, precious and luxury homes are given to Israeli Jews, after their slaves made and equipped it for their Sultans. Many images have been published on social media that indicate Ethiopians conditions. They work really hard to make these houses in Israeli settlements, but these homes belong to white people who are opposed that the black folks have any home in their neighborhood.
---
Negotiations on Ethiopian dam are ongoing: Egypt's irrigation minister
Menna Alaa El-Din , Saturday 29 Jul 2017
Negotiations between Egypt, Ethiopia and Sudan over technical concerns on Ethiopia's Grand Renaissance Dam are still ongoing, Egypt's irrigation minister told Al-Ahram Daily in press statements. In an interview published on Saturday, minister Mohamed Abdel-Ati told Al-Ahram that talks have not been abandoned, adding that Egypt, Ethiopia and Sudan are also discussing when an upcoming technical and political round of talks between the three countries would be held.
"We hope they take place soon, because not reaching a resolution at the right time would be a problem for all. Reaching consensus between all parties is in everyone's interest," he said.
The statements by the minister come as the three countries try to agree on a fixed date to hold a postponed trilateral committee meeting in the Sudanese capital of Khartoum.
---
Ethiopia: Orthopedic Surgeon Who Aspires to Make Ethiopia a Medical Tourism Hub
By Addisalem Mulat
Dr. Biruk Lambisso is a senior consultant Orthopedic Surgeon by profession. He is as well an Associate Professor at Addis Ababa University- Black lion Hospital, President of Ethiopian Society of Orthopedics & Traumatology (ESOT), Head of Department of Orthopaedic at School of Medicine, College of Health Science in AAU. He is also the Chairman of several committees at Federal and Addis Ababa City level. I would say Ethiopia is very different at this moment in time. Our people should know the fact that modern health is better than unscientific and untested sub-standard ways of treatment. Therefore, they should be able to know the huge potential we have in relation to orthopedic practices in Ethiopia.
---
Egypt's external debt rises 9.7% to $73.88 billion in three months
Published Monday, 31 July 2017 17:05 | Written by Mohamed Hamdy
Egypt's external debt rose 9.7 percent from December 2016, to March 2017, according to the monthly report of the Central Bank of Egypt (CBE) on Monday.
The debt amount increased to $73.88 billion during the third quarter of financial year 2016/2017 ended in March 2017, from $67.332 billion in the second quarter of financial year 2016/2017 ended in December 2016. In mid-July, Egypt's central bank received $1.25 billion worth of the second and final disbursal of the first $4 billion tranche of a $12 billion loan from the International Monetary Fund. The deposit followed the IMF executive board's approval of the first review of the loan, aimed to support the country's cash reserve of foreign currency, which reached $31.3 billion at the end of June. Egypt signed a three-year $12 billion IMF programme in November
---
Online Privacy Guide for Journalists 2017
1. Introduction
Many veteran journalists, but not only these, surely noticed that we are all of a sudden bombarded again from all-over with mentions of Watergate. Books like George Orwell's 1984 are on display at bookstores and an air of danger to freedom of speech and freedom of the press is spreading slowly like a dark cloud over the Western Hemisphere, raising old fears.
When an American serving president accuses a former president of surveillance; when he prevents central US media outlets access – so far always granted, and taken for granted – to press conferences he holds; and when he incessantly knocks and accuses the media of being the country's enemy number one, it isn't surprising that memories of President Nixon surface up more with every self-pitying tweet about SNL, and that even Republican Senators such as John McCain express fear for the future of democracy.
---
Ethiopia asserts commitment to coordinate with Egypt through GERD negotiations
Ethiopia parliamentary speaker meets with an Egyptian delegation following news of preparations to store water in the GERD
Egypt's Foreign Minister Sameh Shoukry said earlier in July that Egypt could be the main party affected by the construction of GERD, if Egypt's concerns "were not taken into consideration," during a meeting with his Ethiopian counterpart Workneh Gebeyehu, according to state-owned newspaper Al-Ahram. While Gebeheyu asserted Ethiopia's commitment to the 2015 declaration of principles, which was signed by Egypt, Sudan, and Ethiopia, stipulating that the three countries agree upon all measures regarding GERD. The Ethiopian government had started establishing the Renaissance Dam in April 2011 on the Nile River. However, Egypt has expressed concerns that the construction of the Renaissance Dam could negatively affect Egypt's share of Nile water.
---
Ethiopia earned 866 million USD exporting 221,000 tons of coffee during its last fiscal year.
According to Ethiopian Coffee & Tea Development and Marketing Authority, it has accomplished 92 per cent of its set goal to increase coffee exports. " It is a very great achievement compared to nation's previous years' coffee export performance."
In a recent exclusive interview with The Ethiopian Herald, Market Development and Promotion Directorate Director Dassa Daniso said: "Ethiopian Coffee has been imported to over 60 countries. But, this year, 57 countries have imported our coffee, particularly, 86 per cent ofthe total coffee exports destined for Germany, Saudi Arabia, Japan, USA, Belgium, Sudan, South Korea, among others."
---
Inside Africa
10 things that make Ethiopia extraordinary
Or that Rastafarians regard it as their spiritual home?
Or could it be the smooth, well-maintained roads, so rare on the continent, that make exploring the country by car such a joy? After a 1,430-kilometer drive through Ethiopia's Northern Circuit -- up mountains, through Mars-like landscapes, into lost kingdoms of yore -- we found 10 crucial things that define the country. 1. The best Italian restaurant in the world (according to Bob Geldof, anyway) The buzzing bedlam of Mahatma Gandhi Street in Addis Ababa, Ethiopia's capital, is the setting for Castelli's -- arguably the best Italian restaurant this side of Bologna. An Italian soldier, Francesco Castelli, founded the modest-looking eatery at the end of WWII. Since then it's gained a global profile thanks to endorsement from celebrity diners such as Bob Geldof, Bono and Brad and Angelina.
---
21st Century Ethiopian Politics should be Reoriented Toward National Reconciliation and a Home Grown Ideology
Ghelawdewos Araia, PhD
June 28, 2017
This article intends to address the current complex and complicated Ethiopian politics in Ethiopia and the Diaspora by way of infusing theoretical explanations and furnishing some ideological tenets for the sake of clarity and for overcoming the dearth of political culture amongst the Ethiopian political groupings at home and the Diaspora. Furthermore, this article will attempt to diagnose the prosaic and disillusioning realities that have now afflicted much of the Ethiopian Diaspora and some opposition groups in Ethiopia.
---
"የአሲምባ ፍቅር" መፅሐፍ ወያኔን ያሞገሰ ተብሎ ከፍተኛ ትችት የወረደበት ደራሲዉ ካሕሳይ አብርሀና ደረጀ ኃይሌ በደራዉ ጨዋታ Yederaw Chewata
---
Ethiopia and World Bank agree five-year deal
By:Vivienne Russell
Ethiopia and the World Bank have agreed a new five-year partnership to build on the considerable development gains achieved over the past decade and boost institutional accountability.
The renewed partnership stresses sustainable and inclusive growth, placing a focus on education, increased access to markets and job creation for young people.
Improved governance and social accountability to help tackle corruption make up another important plank of the agreement. "The Country Partnership Framework intensifies our support for poverty reduction in Ethiopia and seeks to address key challenges facing the country," said Carolyn Turk, World Bank country director for Ethiopia.
---
Let there be Light all Over Africa
Ghelawdewos Araia, PhD
June 20, 2017This article is partly inspired by the May 3-5 2017 World Economic Forum (WEF) for Africa that was held in Durban, South Africa, and partly by the overall promising progress African countries are making in spite of the fact that we still witness enormous challenges for the continent, especially in overcoming poverty, illiteracy, disease, and instability in some pockets. However, this essay is mainly inspired by the 'Electrifying all of Africa' panel, which was part of the WEF Africa conference.
---
Beauty and Color: Scenes From Ethiopia
ALAN TAYLOR
Ethiopia is home to more than 100 million people—the second most-populous nation in Africa. It is also composed of wildly varying landscapes, and an incredible diversity of ethnic and religious groups. Getty Images photographer Carl Court reports that "Lonely Planet recently ranked Ethiopia among the top ten 2017 world tourist destinations," and that it earned more than $870 million from tourism in the first quarter of 2017 alone. Gathered here are a handful of recent images from across Ethiopia, showing just some of its people and regions.
---
Djibouti opens new port for Ethiopia potash exports
Thu Jun 15, 2017
DJIBOUTI, June 15 (Reuters) - Djibouti on Thursday inaugurated a new port that will serve as the main gateway for potash exports from neighboring Ethiopia, the second of four new ports that will boost the tiny Horn of Africa nation's position as a continental hub.
The port in the small fishing town of Tadjourah in the north of the country is the closest outlet for Ethiopia's Afar and Tigray regions, where a number of foreign companies are developing potash mines. Built at a cost of $90 million, the port has capacity of 4 million tones of potash a year.
"Ultimately, 35 percent of the volume of goods destined for Ethiopia can be unloaded here," the Chairman of Ports and Free Trade Zones, Aboubaker Hadi, told Reuters.
---
Betray Not Tigrai Again!
Helena H/Selassie, MD 09 June 2017
Background
This piece is based on personal experience. During my recent return to the Motherland, I visited
several cities and development projects throughout Ethiopia. I gratefully thank those who guided me all the way through. To learn what is going on in the social, economic, and political spheres, I spent most of my time in Mekelle. To my dismay, I observed a prevalence of maladministration, a chronic corruption, which manifested a failed governance system? Hopping for full acceptance as an Ethiopian and as a professional physician, I introduced myself to everyone as a medical doctor. The final outcomes revealed to me, however, that my hope was against hope. I had a dream project, which was to invest in a small rural clinic in one of the Tigrean villages where my family roots start. But, I was frustrated extremely by:
---
Ethiopia: The Rare Ethiopian Destinations to See in a Lifetime
By Eden Sahle
Ethiopia has proved itself as a place for seasoned travelers. The country features beaches, stunning green valleys, as well as Fire Lake filled ravines. A peaceful tranquility flows in Ethiopia, a country known for its historical sanctuaries, temples, palaces and stunning natural creations. Step into this paradise a natural extravaganza where you witness the country's rare and breath-taking destinations and lavish amenities in some of the world class accommodations in the most elegant hotels in the country. Do not miss out on Ethiopia's extreme locations as it takes adventure to the next level.
---
Egypt and Ethiopia Still in Dispute for Dam on the Nile
Cairo, Jun 7 (Prensa Latina) The Egypt and Ethiopia''s governments are still analyzing the preliminary report on the environmental and economic impact of the Grand Ethiopian Renaissance Dam-hydroelectric station over the Nile, an issue that has caused a dispute between the two countries. According to the spokesperson for the Egyptian Ministry of Irrigation Hossam Imam, Cairo is negotiating with Addis Ababa the period of time during which the dam should be filled after is construction is finished, one of the main points of discord.
In that moment, the Nile's water level will be necessarily affected, according to experts on the subject. In statements to the media, Imam highlighted that the signatory countries to the Entebbe Agreement, which includes a framework to facilitate cooperation between the countries of the Nile basin, should apply the principle of cooperation for all to enjoy the socioeconomic benefits of the river.
---
Meet Our Community Involvement Commission (aka Equity Champions): Bereket Kiros
06/01/2017 by Sam Read

The Mayor and Seattle City Council recently announced the initial 13 appointees selected to serve on the City of Seattle's new Community Involvement Commission (CIC). The CIC will ultimately be comprised of 16 equity champions who will work to ensure that our City departments are creating and implementing equitable engagement strategies that lead to more relevant and impactful public participation. They will also provide feedback on the development of City departments' community involvement plans. All the appointments are subject to City Council confirmation.
Bereket Kiros
Mayoral Appointee: At-large Member
Bereket Kiros is the editor of the Ethiopian Observer. He holds an MBA from the University of Phoenix and an Environmental Science degree from the University of Washington Bothell. He worked at Seattle Center for 13 years as a lead and administrative assistant and was a team member for the advancement of Race and Social Justice. He is also a board member of Coalition of Immigrants, Refugees and Communities of Color (CIRCC). Bereket has spent almost 20 years working to build bridges between the City and its immigrant and refugee populations, and empowering those communities through candidate forums, voter registration, and rights trainings.
---
Forecasters Say Drought May Linger in Ethiopia
Sora Halake
Forecasters are warning that Ethiopia could face more rainfall deficits, deepening a drought that has left nearly eight million of the country's people in need of aid.
Dr. Chris Funk is a climate scientist at the United States Geological Survey (USGS) whose research focuses on African and Asian countries. He told VOA's Horn of Africa Service that there is a 50 percent chance another El Nino weather event could form in the Pacific Ocean this year.
"If it's a moderate or strong El Nino, that would definitely tilt towards odd, below normal rain for northern Ethiopia," he said. "That is what happened unfortunately in 2015, when we had a strong El Nino that reduced rains in northern and central Ethiopia and we are concerned about that possibility."
---
Dr. Aregawi Berhe, the Co-founder of TPLF "Tigrai Liberation Front" and former commander of the army. During the interview, Dr. Berhe, reflected his role and affiliations with the front that he co-founded and help build. He also shared his stand on the question of Eritrea as well as the roles of Ethiopian opposition groups. (Part I of 2) Enjoy
---
Message from the Director
Message from the Director
Last summer when the Community Involvement Commission was announced, it was still an idea being formulated. The idea wasn't to create a commission just to create a commission (the City already has plenty). Rather, we saw this as an opportunity to do something different, while also creating a tool to make outreach and engagement more equitable. That is what we were thinking, or at least what we hoped. Making it a reality was another story. In February, we launched our effort to promote the Commission and recruit applicants for this unique opportunity. Our search for "Equity Champions" had begun. We went live with fingers crossed. Something worked and something resonated because nearly 300 people applied, all wanting to be part of the solution. We had everything from seasoned volunteers to people who were just compelled to do something, anything. We had people driven by specific issues in their neighborhood to those driven by the national dialogue. Every application was read, and every person had a story.
Through many conversations, we quickly realized what a difficult task we faced. We had a wealth of talent and compassion…hundreds vying for a handful of seats. It wasn't easy, but that's a good problem to have. We are now at the point where the Commission is soon to be standing. Our Equity Champions have been found, and their stories are inspiring.
I encourage you to learn more about these individuals. We will be featuring each and every one of them on our blog. They have stepped up to be part of the solution, and I hope you will join the conversation. - Kathy Nyland, Director of Seattle Department of Neighborhoods
---
Inspired by China's success story, Ethiopia modernizes its economy
By He Wei in Shanghai
China is a source of inspiration as Ethiopia modernizes its economy.
Arkebe Oqubay, special adviser to the Prime Minister of Ethiopia, Hailemaraim Desalegn, said he believes the Belt and Road Initiative will bring further tangible benefits to the East African nation through enhanced trade and investment. Building industrial parks and the Ethiopia-Djibouti railway are among the latest examples of how China's businesses in the country can drive economic development and boost employment. "China has long been focusing on fighting poverty," said Oqubay on the sidelines of the Shanghai Forum, an annual international symposium on Asian and world affairs, at the weekend.
---
World's Oldest Art Studio Found in Ethiopian Cave
People painted for over 4,000 years in Porc-Epic.

For 4,500 years, ancient humans kept on coming back to one cave in Ethiopia. It's a roomy enclosure at the base of a limestone cliff, but its natural qualities were only one part of the story. People used the cave to store reddish stones rich in iron oxide, and then they turned those stones into different colors. A new study suggests that the cave, called Porc-Epic, was the world's first art studio.
---
FinTech and the Positive Transformation of Banking in Africa
The impact of Blockchain, Open Banking, Mobile Money and Payments innovation are radically transforming the financial services landscape as FinTech disruptors intensify the challenge to Incumbent Banks in Africa and kickstart new opportunities
25th May 2017, Addis Ababa, Ethiopia: The unique environment for financial services in Africa is fertile ground for innovative FinTech players who are capitalizing on the opportunities to disrupt or leapfrog established business models to make financial services more affordable, accessible and profitable across the continent.
---
World Health Assembly elects Dr Tedros Adhanom Ghebreyesus as new WHO Director-General
News release
23 MAY 2017 | GENEVA - Today the Member States of WHO elected Dr Tedros Adhanom Ghebreyesus as the new Director-General of WHO.
Dr Tedros Adhanom Ghebreyesus was nominated by the Government of Ethiopia, and will begin his five-year term on 1 July 2017. Prior to his election as WHO's next Director-General, Dr Tedros Adhanom Ghebreyesus served as Minister of Foreign Affairs, Ethiopia from 2012-2016 and as Minister of Health, Ethiopia from 2005-2012. He has also served as chair of the Board of the Global Fund to Fight AIDS, Tuberculosis and Malaria; as chair of the Roll Back Malaria (RBM) Partnership Board, and as co-chair of the Board of the Partnership for Maternal, Newborn and Child Health.
---
To All Ethiopian& Friends in Seattle
Consulate General of Ethiopia from Los Angeles and Hidase Committee from Seattle Invites you
---
Young African leaders pitch innovative solutions to businesses to shape the future of Africa
Youth gather to collaborate and tackle change in their communities across East Africa
NAIROBI, Kenya, May 23, 2017 /PRNewswire/Asianet-Pakistan -- More than 100 young African leaders met in Nairobi, Kenya from May 19 –20 to collaborate for promoting positive change in communities throughout Africa by harnessing youth innovation and leadership.
---
Tigrai Tv: የትግራይ ር/መ አቶ አባይ ወልዱ ከሀገራችን 35 ዩኒቨርሲቲዎች ተዉጣጥተው በትግራይ ጉብኝት ካደረጉ ማሕበረሰብ ያደረጉት ውይይት
---
Voice of Reason
Advocacy Group for Growth and Transformation
May 17, 2017
H.E. Antonio Guterres
Secretary General of the United Nations
Your Excellency:
The search for the Director General of the World Health Organization has come down to three finalists, all excellent public servants and well regarded health professionals. The campaign, however, has taken an ugly turn as it heats up in the final days before member nations are due to vote. The scurrilous and unfounded charges leveled by Dr. Nabarro's advisor against the front runner, the highly respected former Health and Foreign Minister of Ethiopia and the unanimous choice of Africa, Dr. Tedros Adhanom, should be a matter of concern for the UN.
---
Leapfrogging 101: Catalysing innovation for green industrialisation – Ethiopia's bold ambition
eremy Wakeford discusses how green innovation holds the key to sustainable industrial transformation. The Federal Government of Ethiopia aspires to transform the country into a middle-income economy within the coming decade. To achieve this goal, the government has adopted two successive five-year Growth and Transformation Plans (GTPs), which are focused on industrial transformation.
At the same time, though, the authorities are acutely aware of how dependent the economy and society are on natural resources and the environment – and also of the country's extreme vulnerability to climate change. Consequently, the government has committed the country to a low-carbon development trajectory within a so-called Climate Resilient Green Economy (CRGE) Strategy.
---
---
Illusion or Reality: Is the town of Adwa growing in Leaps and bounds?
Professor Asayehgn Desta
On March 1, 1896 Ethiopian patriots achieved an unprecedented triumph against Italy's aggressive colonization at the Battle of Adwa. It is exciting to know that the honorable Prime Minister of Ethiopia, Ato Haile Mariam Desalgne has laid down a commemorative monument dedicated to the establishment of the Adwa Pan-African University 120 years after this historic battle. Although the infrastructure in Adwa is currently inadequate, the prospective university center is key to Adwa's future.
The university's site is very close to the Enda Aba Girma Church, where the Italian Brigadier Vittorio Dabormid and the remaining Italian brigade was finally wiped out (Jonas, 2011). The stone monument was erected very close to the statue and burial place of the known Ethiopian hero, Ras Alula (Aga Nega). In addition, the University will be close by the church of Aba Germa, where some of the belongings of the Holiness Abuna Paulos, Patriarch of the Ethiopian Orthodox Tewahado Church, are found.
---
Sudan and Ethiopia on alert for Egyptian military strike
May 5, 2017 at 12:30 pm
Sudanese and Ethiopian forces operating on the border between the two countries are in place to prepare for any offensive that Egypt might launch against Ethiopia's Renaissance Dam on the River Nile, intelligence and security sources in Khartoum have revealed to MEMO.
The two armies have been alerted that the Egyptian air force now has the capability to strike the dam at a distance of up to 1,500 kilometres, following the purchase of 24 Rafale fighter jets from France. The Ethiopians have deployed long-range missiles around the dam as a precautionary measure and Sudan's forces have been placed on standby.
---
Ethiopia - Priorities for ending extreme poverty and promoting shared prosperity : systematic country diagnostic (English)
Abstract
This Systematic Country Diagnostic (SCD) identifies the binding constraints to reducing extreme poverty and promoting shared prosperity in Ethiopia. Achieving those goals requires a two pronged strategy of building on the strengths of past performance as well as introducing new elements. Progress in rural livelihoods drove poverty reduction in the past and will likely do so in the future. In addition, faster, and more inclusive, private sector-led structural change and 'getting urbanization right' are essential going forward. The report identifies two key challenges to sustainable progress: Ethiopia needs sustainably financed infrastructure that enables private investment to flourish and reduces reliance on public borrowing. It must also strengthen feedback mechanisms that inform policymakers of what works and what doesn't so that the aspirations of a rapidly rising and better-educated working-age population can be met.
---
Ethiopia: Keeping the Stride to Speed Up Global Energy Development
By Zelalem Girma
Modern energy services are crucial to human well-being and to a country's economic development. Access to modern energy is essential for the provision of clean water, sanitation and healthcare and for the provision of reliable and efficient lighting, heating, cooking, mechanical power, transport and telecommunications services.With the theme: "Better Hydro in an Interconnected World," the International Hydropower Association (IHA), with the joint support of the Global Energy Interconnection Development and Cooperation Organization (GEIDCO), the African Union Commission (AUC), the United Nations Economic Commission for Africa (UNECA), the World Bank and the African Development Bank (AfDB) has finalized preparation to organize the World Hydropower Congress (WHC) to be held in Addis Ababa, Ethiopia as of May 9-11, 2017.
---
Museveni in Ethiopia for security meeting
By Admin Added 22nd April 2017
According to reports, the mispricing of natural resources in Africa leads to the loss of $50b per year, more than Africa's combined foreign direct investment and overseas development aid. In addition, according to an Oxfam estimate, more than US$18b per year is lost through resource-related conflicts in Africa, not including indirect costs. The forum will focus on the theme of "Natural Resource Governance in Africa", reflecting the centrality of natural resources, both in historical as well as in contemporary times.
---
Proposed Language Reform for Ethiopia: Volume I
Three Qua Publishing December 2016; made in the USA, Charleston, SC, January 2017
Authored by Lou T. M. Kahssay
Reviewed by Ghelawdewos Araia, PhD
April 20, 2017
The title of the book tells it all. Proposed Language Reform for Ethiopia meticulously (and I gather painstakingly) diagnosed the problem and shortcomings of the Ethiopian written system (commonly known as Ethiopic or Geez) in particular and the language in general, and came up with a radical departure from the traditional Ethiopian orthography. "Due to the Ethiopic alpha syllabic script and fusional nature of the Ethio Semitic languages," says Lou Kahssay, "it is difficult to maintain alphabetical order for the majority of word derivations and inflections without reforming the orthography to some degree. The existence of too many word derivations, widespread spelling inconsistencies and a large number of characters in the Ethiopic writing system means only a small fraction of words in Ethio Semitic languages can be entered in any dictionary let alone to be ordered alphabetically." (Preface)
---
The Necessity of Circumspection in Ethiopia's Foreign Policy with respect to the future Ethiopia-Eritrea Relations
Ghelawdewos Araia, PhD April 14, 2017 This article intends to critically examine the future relations of Ethiopia and Eritrea in the context of the prevailing complicated political scenario that has impacted on the respective foreign policies of the two countries following the Algiers Agreement and subsequent delimitation of the Ethiopian-Eritrean border by the Boundary Commission (April 13, 2002).
This article intends to critically examine the future relations of Ethiopia and Eritrea in the context of the prevailing complicated political scenario that has impacted on the respective foreign policies of the two countries following the Algiers Agreement and subsequent delimitation of the Ethiopian-Eritrean border by the Boundary Commission (April 13, 2002).The concern of people of Shire and Irob is the concern of all Ethiopians, and the Ethiopian government has an obligation to listen to the people and honor their demands and aspirations, and it is in light o the peoples' concerns and overall Ethiopia's national interest that the Ethiopian Government must enter peace negotiations with Eritrea.
---
A growth engine
Trends and outcomes of private equity in Africa
A growth engine: Trends and outcomes of private equity in Africa is a report from The Economist
Corporate Network (ECN). It is informed by interactions with leading private-equity
advocates and actors who support the asset class in Africa. Prequin data for 2016 included
reported transactions from January 1st to December 16th. Baker McKenzie sponsored the
report. ECN performed the research and wrote the report independently. The findings and views
expressed in this report are those of ECN alone and do not necessarily reflect the views of the
sponsor.
---
Why the Food of Ethiopia Tastes Like Home (Even Though I've Never Been)
by Niknud
I fell in love with Ethiopian food on a perfect weekend almost thirteen years ago. My not-yet-husband and several friends and I were on a four-day pass from our Army unit in Georgia and decided to drive to Washington D.C. for Veterans Day. By happy circumstance, my father (a globe-trotting neuroscientist) was in town for a conference so we agreed to meet him for dinner at an Ethiopian restaurant he recommended.
---
Ethiopia: Can the Landlocked Power Restore Its Former Glory?
Analysis MARCH 31, 2017
Analysis
Among its African contemporaries, Ethiopia stands out as one of the few countries that has existed in essentially the same form since antiquity, albeit under different names. Its geographic position at the heart of the Horn of Africa has made it a crossroads for trade, helping it to maintain a continuity that has lasted from ancient times through the colonial era to today. While modern Ethiopia's interests are much more tightly focused on its core than the far-flung reach its ancient predecessors commanded, its geography still makes it a key player in global trade and regional politics. Although its importance in international trade has diminished with technological advances in transport and a shift away from the resources it provides or conveys, exports are still a focus of its economy.
---
The power to destroy a nation is a lot easier than the power it takes to build a nation.
By Santino Aniek
There is something brewing in South Sudan and for the Frist Vice President Taban Deng Gai to put his interest above the country's interest will create an existential crisis in the nation. However, the majority of South Sudanese including myself believe that the power to destroy a nation is not the lesson of President Kiir Mayardit's Presidency. But the real question in the head of every Ruweng people is, is the First Vice President Taban Deng Gai's lesson here to destroy a nation? However, when the news break out in Juba the majority of Ruweng people were very excited about the appointment of Governor Theji De Adwad Deng and assumed that it would only strengthen our relationship with the FVP Taban. However, having a relationship with the FVP Taban seems to have had the opposite effect on Ruweng people's lives ever since.
---
Ethiopia: GERD Is Indispensable to Ethiopia's Energy Ambition
By Fekadu W.
Development Bank of Ethiopia (DBE) on Mach 17, 2016 stated that the amount of money contributed by the public to the construction of the Grand Ethiopian Renaissance Dam (GERD) has reached close to 10 billion birr. DBE Bond Management Director, Firew Kassa said the fund was collected from sale of bond, GERD lottery and trophy, Diaspora's contribution and 8100 public game, among others. He said public servants and private employees have taken the leading position in materializing the donation they have pledged and purchasing bonds. Similarly, the Diaspora, private investors, merchants and all citizens across the country have played their own role in contributing financial support to the GERD.
---
WHITHER PAN-AFRICANISM IN THE ERA OF TRUMP?
Fasil Amdetsion Attorney, Foreign Policy Advisor
Early into the presidency of Donald Trump, his Administration's Africa policy remains terra incognito. Though Africa watchers trying to glean future policy leanings have examined questions on Africa submitted to the State Department by the Trump Transition team in January, and scrutinized pronouncements made on the campaign trail, if experience with previous administrations is anything to go by, predictions concerning the tenor of US-Africa relations at the outset of new administrations are frequently unreliable. The challenges presently faced by people of African descent worldwide, require cooperation between Pan-Africanists on projects which are realizable in the short, medium and long terms; from political cooperation to lighting the fire of Pan-Africanism in youth. The support of a sympathetic American administration would be helpful here, but it is not indispensable to the objective of forging closer ties between people of African descent worldwide.
---
Four decades after Haile Selassie's death, Ethiopia is an African success story
Christopher Clapham, Professor Emeritus at the Centre of African Studies, University of Cambridge looks at the changes that Ethiopia has undergone since the assassination 40 years ago of its last emperor, Haile Selassie. Ethiopia has changed beyond all recognition since the death of its last emperor, Haile Selassie, 40 years ago. Haile Selassie was surreptitiously murdered at the age of 83 by the military revolutionaries who had overthrown him a year earlier. Though t-shirts bearing his familiar features are to be seen on the streets of Addis Ababa, the days of the empire have gone and there is no move to restore it.
---
Traveling While Brown? U.S. Border Agents Can Search Your Cell phone
When Buffalo, New York couple Akram Shibly and Kelly McCormick returned to the U.S. from a trip to Toronto on Jan. 1, 2017, U.S. Customs & Border Protection officers held them for two hours, took their cell phones and demanded their passwords.
"It just felt like a gross violation of our rights," said Shibly, a 23-year-old filmmaker born and raised in New York. But he and McCormick complied, and their phones were searched.
Three days later, they returned from another trip to Canada and were stopped again by CBP.
"One of the officers calls out to me and says, 'Hey, give me your phone,'" recalled Shibly. "And I said, 'No, because I already went through this.'"
---
Editorial note

The undisputed fact of the Ucchale Treaty for example shows that Menelik was engaged in selling out Ethiopian territory to Ethiopia's enemies. Here in the words of respected and World renowned historian the undisputed facts, something that are testified to by many other historians: Professor Sven Rubenson wrote in his very important book,

"The Survival of Ethiopian Independence," Pp 384-85:

"The death of Yohannis finally presented Minilik with the opportunity for which he had been waiting for almost 25 years. He had been a reluctant vassal, and his contribution in defense of Ethiopia's territory and independence had so far marginal: In the very last year of Yohannes's reign, however Minilik came perilously close to allying himself with Ethiopia's potentially most dangerous enemy, Now he needed the Italians more than they needed him. He wanted the promise rifles and more if possible. ……He was certainly aware that he would be requested to pay in terms future territorial concessions as well, if he succeeded to hold his own and eventual replace Yohannis as Emperor. It was in this situation the treaty of Wichale was conceived in Rome in August-September 1888. In the draft treaty, these concessions were defined by a line starting Anifilla on the cost, passing by and including in the Italian colony the village of Halay, Hebo, Akrur, Asmara, and Seazega and, after having followed the Anseba a short distance, running in a straight line east to west so that Bogos and most of other districts once held by Egyptians would go to Italy."

Menelik's seal and signature on such Treaties stands as a testimony to his selfish scarifies of Ethiopian territory [Eritrea] as the single most reason as the source of our present predicament, a historical backlash. It is no longer impossible for Ethiopian educators to close their eyes to the fact Menelik conspired with the Italians for 5000 rifles with Antonelli to stay neutral in the war against Italians and Mahdist. When Menelik had been ordered by Yohannes to take position in the field against Mahdists after their retreat from Tana, Menelik agreed to act only as a peacemaker between Yohannes and Mahdists.

Let me anchor facts from the slippery road of optimism of Menelik that parrot and advocate the detrimental and treacherous policies of the past as if they were conventional wisdom or fact is totally foolish pseudo intellectuals are otherwise engaged in creating their own version of history. It is but a dangerous illusion. As evidenced by many shoddy publications and spiteful diatribes.

The British Expeditionary Force to Meqdella and the Deliberate Distortion of History
Photo – Emperor Yohannes of Ethiopia (from British Royal archive)Posted on Saturday, March 11, 2017 by Gebre Selassie Araya Source Horn Affairs [My note is mainly based on Dej. Zewde Gebre-Selassie's (PhD) book, "Yohannes IV of Ethiopia": A Political Biography" (2014).]

In the eyes of the general reader, and the Shäwanized history of Abyssinia in particular, Kassa Mircha (later Emperor Yohannes IV) has been singularly portrayed as a collaborator with the British during the 'British Expedition against Emperor Tewodros in 1868. But this is half of the truth often presented with distortion. The following letters will help readers to set the historical record straight and challenge the historical distortions disseminated by biased ''Historians'' who are directly or indirectly affiliated to the ruling elite of the past.
---
The Historical Responsibility of Ethiopian Public Scholars in the Redemption of Ethiopian History Book Ghelawdewos Araia February 27, 2017
Theda Skocpol once said, "Our roles as public scholars, as influential citizens, and as mentors for civically engaged young adults have never been more important than they are right now."2 Theda's eloquent statement (appeal) on scholars is quite a fitting to the central thesis of this essay and to the message I want to convey to my fellow Ethiopian scholars. It is our solemn duty and responsibility to educate the young Ethiopians and lead them by example so that they embrace the authentic history of their country and this would have a tremendous positive impact on the psychological makeup of Ethiopian youth. To be sure, the young Ethiopians are not only the torchbearers of what we kindled but they are also the leaders of tomorrow. It is thus crucial that we arm our young citizens with Ethiopian historiography.
---
Will "African Lion" Ethiopia sustain fast growth?
ADDIS ABABA, Feb. 27 (Xinhua) -- Kenyan media outlets have it well covered recently that Ethiopia is about to overtake Kenya and become the leading economy in East Africa.
Building on decade-long double-digit growth catalyzed by enormous government spending on infrastructure, the size of the Ethiopian economy, in terms of Gross Domestic Product (GDP) measurements, will reach 69.2 billion U.S. dollars, according to projections the International Monetary Fund (IMF) made for 2016. In 2015, its GDP stood at 61.6 billion dollars. Kenya's GDP, on the other hand, is expected to rise to 69.1 billion U.S. dollars in 2016, up from 63.4 billion dollars in 2015. If the projections turn out to be true, Ethiopia, hailed by pundits as an "African lion", will surpass Kenya. Though the possible win would be by a small margin, Kenyans have echoed that Ethiopia is surely becoming a new superpower in the region.
---
Alternative Politics of Renewal
By Yossef Ben-Meir
What does it look like when the local approach to achieving sustainable development projects guides not just how we govern, but is also strategically implemented by candidates to help them campaign and secure elected office? First, let us consider which processes are most effective in advancing community initiatives that meet both socio-economic and environmental needs. From this vantage point, we can see how participatory development procedures translate into broad-based political movements.
---
Dazzling jewels from an Ethiopian grave reveal 2,000-year-old link to Rome
British archaeology team uncovers stunning Aksumite and Roman artefacts
Spectacular 2,000-year-old treasures from the Roman empire and the Aksumite kingdom, which ruled parts of north-east Africa for several centuries before 940AD, have been discovered by British archaeologists in northern Ethiopia.
Louise Schofield, a former British Museum curator, headed a major six-week excavation of the ancient city of Aksum where her team of 11 uncovered graves with "extraordinary" artefacts dating from the first and second centuries. They offer evidence that the Romans were trading there hundreds of years earlier than previously thought.
---
East Africa: UNHCR Hails Ethiopia's Refugee Handling
The Ethiopian Herald
By Tsegay Hagos
The UN Refugee Agency has lauded Ethiopia for its commitment in hosting refugees and providing asylum and other basic needs.
UNHCR Ethiopia Spokesperson Kisut Gebrezgabher told The Ethiopian Herald that Ethiopia is prominent for its open door policy towards refugees and asylum seekers for centuries, and UNHCR as well as the international community appreciate the country and its people's generosity.
Kisut said: "The people and government of Ethiopia, particularly the refugee hosting communities must be commended for their generous hospitality and continued support to the refugees. The international community should recognize this and support Ethiopia to help the refugees.
---
Ethiopia: Setting Non-Partisan Agenda On Grand Ethiopian Renaissance Dam
The Ethiopian Herald
ANALYSIS
By Fekadu Wubete
Prime Minister Hailemariam Dessalegn had discussed with Egyptian President Abdel Fattah Al-Sisi while here, in Addis Ababa for the 28th African Union (AU) Summit. The two leaders had held thoroughly discussion focusing on the Grand Ethiopian Renaissance Dam (GERD) and building mutual trust, confidence and strengthening their bi-lateral ties. NPoE stressed that Ethiopia has endured centuries of invasions and subversion by powers from far and close that aspired to control the headwaters of the Nile. Ethiopia has been prevented physically from accessing its water resources by keeping it busy with wars, direct or proxy wars. IRN's anti Ethiopia campaign is but a continuation of that history - by another means.
---
Open Letter to the Secretary General of the UN
Mr. Antonio Guterres
Dear Mr. Antonio Guterres,
First of all, I would like to congratulate you on your new appointment as UN Secretary General.
Dear Sir,
The practice of genetically modifying seeds and patenting them as unique inventions has now been going on for decades. Some 60% of the world's seeds are owned by a few corporations in the West*. Farmers in the US and Canada have been sued and bankrupted by some of these greedy corporations because their crops had been inadvertently cross pollinated by the wind, birds, bees, and butterflies which carry pollen from adjacent farms with the modified crops.
---
Richard Pankhurst British academic and true friend of Ethiopia passed away

Too many foreigners have studied and loved Ethiopia but none like the British historian Richard Pankhurst. News of his death at the age of 90 shocked Ethiopians. He passed way this morning in his residence, Addis Ababa, reported Voice of America Amharic Service.
He served as professor of history at Addis Ababa University and was a founding member of Institute of Ethiopian Studies – housed at former Emperor Haile Selassie Palace at the main campus of Addis Aabab University, an institution with great reputation which was engaged in the creation of knowledge base on Ethiopia through research and organized annual conferences that attracted researchers from other parts of Africa, Europe and North America -among others.
---
HOW CAN THE NEXT FRENCH PRESIDENTIAL ELECTION MODIFY FRANCE/AFRICA RELATIONS?
BY DR. MEHENOU AMOUZOU
After more than fifty (50) years of independence, it is clear that African countries can no longer rely on their leaders whom have largely demonstrated incompetence and an inability to lead their countries. It is undeniable today that even during the time of the African kingdoms; African people lived better and were more in harmony with the environment. It is the "modern states" introduced by colonization that have had disastrous consequences on the social, political and economic life of Africans. France is not the only nation to have practiced the trade of slavery and / or colonization. Almost all European countries have done so and the methods used are almost identical. However, other countries do not fully capture the wealth of the colonized countries.
---
Published in Cooperative Waters Magazine (1st ed)
Time to Think about Ethiopia's Post-GERD Nile Policy
Fasil Amdetsion
The eventual completion of the Grand Ethiopian Renaissance Dam will be a much-celebrated event in Ethiopian history for two oft-remarked reasons. Soaring 170 meters high, spanning 1,800 meters in width, and capable of generating 6,000 MW, the GERD will be Africa's largest hydroelectric dam. As such, it is a remarkable feat of modern engineering. Just as the GERD's colossal dimensions have reshaped the landscape surrounding it, the dam's construction has upended the customary official rhetoric and politics of the Nile basin. Heretofore, Ethiopia limited itself to assertions of its right to develop the Nile; whereas, Egypt reacted to any minor suggestion of the mere consideration of construction by upper riparian as an existential threat to be met by an apoplectic reply. Construction of the GERD has pushed Egypt to grudgingly acknowledge that dialogue between riparian states is the only way to reach mutually acceptable solutions to competing claims over the Nile
---
And the top 3 WHO director-general candidates are ...
By Jenny Lei 25 January 2017
After a full day of closed-door sessions, the World Health Organization's Executive Board at last announced its three director-general nominees set to face election in May. Ethiopia's Tedros Adhanom Ghebreyesus, Pakistan's Sania Nishtar, and Britain's David Nabarro made the cut, with the results released in Geneva on Wednesday evening.
Tedros again took the lead with 30 votes, but Nishtar was close behind with a total of 28. Nabarro received 18 votes from the 34-member board.
---
Ethiopia: Why Do Ethiopians Trivialize Truth and Tolerate Lies?
January 23, 2017
By Tedla Woldeyohannes
Now to one of the main points of this article. In my view, in our Ethiopian culture many people do not care about truth or the value of truth for its own sake; rather, many people care about what benefit they can get if they tell the truth about many issues in life. This mindset, which is widely shared, makes it hard for people to value truth or to care about truth for its own sake or to stand for truth when standing for truth is important. To care about truth for its own sake means valuing truth and speaking the truth whether one gets something or not as a result of speaking the truth.  Inquisitive minds generally are inclined and want to know the truth about anything of interest to them, for the sake of knowing, period.
---
Yahya Jammeh's Must Go!!!
Africa Speaks as African civil society organizations, we are raising our voices in solidarity with the
people of the Gambia who have since the 1994 military coup, which brought Jammeh to power,
endured decades of autocracy and systematic human rights violations under his rule, in particular
stifling of freedom of expression, association, and assembly in the republic. Journalist, human rights
defenders and activists in the Gambia have continued to operate in hostile conditions, have been
threatened by reprisals, abductions and experienced other gross human rights violations. Over the
years under the Jammeh regime, there has been much outcry from the people of the Gambia for the
world to pay attention to the various atrocities inflicted on them.
---
A WISH LIST FOR SUCCESSFUL OPPOSITION AND GOVERNMENT NEGOTIATIONS

Solomon Gebreselassie

The fact that the TPLF/EPRDF regime initiated a negotiation proposal with the opposition inside the country regarding the multi-faceted problems of the country is commendable. The regime further stated that it was dropping its stubborn demand from years past that MEDREK sign its civic charter as a precondition to negotiate. This is also a welcome sign.

Obviously not all the legal opposition invited by the government to the negotiation are genuine opposition parties. Some are clones of the regime, and still others have a high negative rating by the people. And then of course there are opposition groups that are not part of what the government calls "legal", a few of which have even been categorized as terrorist.
---
---
Which Economic and Development Policy's should Africa pursue to ensure its survival path?
By Dr. Mehenou Amouzou
Africa has a very serious economic identity problem. When compared to Asia, the continent has made much less progress. China, India, Indonesia and Singapore largely only endured tourism for revenue in the 1960s. Today, they are very technologically advanced and their banks and financial structure is more solid than the US and European banks. Elsewhere the world's economic basis is on the brink of imploding and subsequent failure. Malaysia, which targeted and emulated that of West Africa in the 1960s, learned specifically the culture of the palm plantation and have polished, sustained and improved that industry.
---
5 surprising predictions for undocumented immigrants under Trump
By Andy Hurst & Liz Jones • Jan 12, 2017
Build a wall.
Increase deportations.
End protections for young people known as "Dreamers."
President-elect Donald Trump made these promises on the campaign trail. We asked five people to consider how Trump's presidency could affect Washington's rising population of undocumented immigrants. Scroll down to read all the stories, or click on the author's name to read their short essay.
---
U of T begins teaching ancient Ethiopian language
The course in Ge'ez, which could be a first step to launching a larger Ethiopian Studies program, was helped made possible by a donation of $50,000 each from a prof, the school and the Weeknd.
By MEGAN DOLSKI Staff Reporter Fri., Jan. 13, 2017
A language that hasn't been spoken for more than 1,000 years is being taught this semester at the University of Toronto, a step perhaps towards decoding rarely understood excerpts of history.
The ancient Ethiopian language of Ge'ez is written in a script that's read left to right and has 26 letters. Letters have variations for the vowels that go with them, meaning students have to learn 26 characters in seven different ways. The goal of the class, which meets twice a week, is to get students on their way to reading.
---
Saturday, 14 January 2017
China-built electric railway opens up landlocked Ethiopia
A US$3.4bil electrified railway line built by China was officially launched on Tuesday to link the Horn of Africa to its inland countries. The line connects the strategic Red Sea port of Djibouti and Addis Ababa, the capital of landlocked Ethiopia, the fastest growing economy in Africa.
Trial services began last October and regular services transporting goods and passengers are expected to begin early this year. Here we take a look at why the project matters, to both the region and to China
---
Stews, bread, and a lot of spice make an Ethiopian
Purva Grover/Dubai January 13, 2017

Ethiopia is a country with an incredibly fertile land and a rich history, hence food from the land is diverse and distinct. What makes the meals special is their hospitality - Ethiopians feed each other as they dine, and not just themselves. Using injera, the staple bread in Ethiopian households, as a spoon for meats, vegetables, lentils, and sauces is an important part of eating and sharing meals. Simply tear off a piece of injera, grab some food with it, roll it up, pop the whole thing into your mouth and repeat until finished.
---
The Military Base put Somaliland in Jeopardy
Friday, January 13, 2017 @ 5:10 am by Guest Author
(Kudos Nahur – Berbera, Somaliland)
The potential UAE military base in Berbera has seen controversy even within Somaliland presidency and its cohorts. Apart from these, there are various stakeholders connected to the port militarization because this new development has huge geopolitics on the balance of power in the Horn of Africa and long-term security dimension in the region.
---
Government as Employer of Last Resort: A Tentative Proposal for Solving Youth Unemployment in Ethiopia
Desta, Asayehgn, Ph.D. Sarlo Distinguished Professor of Sustainable Economic Development, Barowsky, School of Business, Dominican University of California
Abstract
Despite having a favorable Gross Domestic Product (GDP) for more than fifteen years, Ethiopia is currently faced with exceptional challenging youth unemployment. The youth unemployment and idleness in Ethiopia has contributed to massive social unrest in several Ethiopian urban areas. To calm down the massive instability in the country that were precipitated mainly by the unemployed youth, the Ethiopian government has allocated 0.72 percent of its GDP to resolve the youth unemployment in the country. Realizing that the actions taken by the government will not have a substantial impact, this study has proposed that using the Employer of Last Resort (ELR) economic model in collaboration with Ethiopia's Technical, Vocational Education and Technical (TVET) institutions, so that the ELR could be used as a road map to create pathways for a smooth transition between classrooms and office or factory jobs. Pdf Version
---
The Red Sea Is Slipping into Total Arab Control
HANK COHEN'S AFRICA BLOG December 28, 2015
Hey, all you Abyssinians out there. While you are wasting time squabbling with each other and not talking to each other, the governments of the Arabian Peninsula are eating your lunch.
Have you noticed that warships from the United Arab Emirates are operating out of the port of Asab 24/7? Their interest is in Yemen, not in Eritrea or Ethiopia. There are reports that Saudi Arabia has taken a 50-year lease on Asab. If that is true, the next step will be Sharia Law in the Horn of Africa big time. I think it is time for Abyssinians to take back control of the west bank of the Red Sea before it is too late. One way to accomplish this is for Eritrea and Ethiopia to finally end the war of 1998-2000 and normalize relations. It can be done as a win-win.
---
---
African govts adopt Internet shutdowns to quell crises in 2016
Governments in Africa are becoming increasingly intolerant to freedom of speech, with Internet shutdowns now a common occurrence in many countries, a new report shows.
Despite the United Nations Human Rights Council (UNHRC) adopting a resolution on "the promotion, protection and enjoyment of human rights on the Internet," in July this year, the rate of Internet shutdowns to muzzle expression has been on the rise in sub-Sahara Africa this year.
---
My Neighborhood Pharmacist Was a Marxist Revolutionary
Kahsay Abraha Bisrat went from slinging an AK-47 in Ethiopia to carefully meting out prescriptions in Colorado, falling in love with a guerrilla along the way.
Donna Bryson
DENVER—Standing white-coated and bespectacled behind the counter of the supermarket pharmacy he manages, you wouldn't guess Kahsay Abraha Bisrat spent his teenage years as a Marxist revolutionary in Ethiopia.
---
Ethiopia prime minister accuses Egyptian institutions of funding opposition groups
This was not the first time that Ethiopia had made such claims, as Egypt's Foreign Affairs Ministry had previously denied Egypt's interference in the internal affairs of other countries
Ethiopian prime minister Hailemariam Desalegn said that there are Egyptian institutions harbouring, supporting, and funding terrorist groups in Ethiopia, during his interview on Al- Muqabla show aired on Al-Jazeera on Thursday. The minister's comments came in response to a question regarding his country's claims that Egypt and Eritrea are supporting opposition groups in Ethiopia.
---
Ethiopia's 1,870mw Gibe III Plant Begins Operations
By Andualem Sisay
Addis Ababa — Ethiopia on Saturday inaugurated the €1.5 billion ($1.57 billion) Gibe III hydro plant on River Omo. The plant has 10 turbines each with a capacity of 187MW, and will increase Ethiopia's total electricity output to 4,238 megawatts. It is located 450km southwest of the capital Addis Ababa and is expected to supply both domestic and export markets. With a capacity of 1,870MW, Gibe III is the third plant on the Gibe-Omo hydroelectric cascade. The others are Gibe I and Gibe II, which are already operating. The government plans to build Gibe IV and V further downstream.
---
ታላ ቅ የ ኢትዮጵያውያ ን ኮን ፈረ ን ስ በዋሽን ግተን ዲሲ ሜትሮ አ ከባቢ ፌደራሊዝምና የ አ ገ ራዊ አ ንድነ ት ጥያ ቄ የ ክብር ጥሪ ተቀራር በ ን እ ንዴት የ ኢትዮጵያና የ ኢትዮጵያውያ ን አ ንድነ ትን ማጠና ከር እ ን ደምን ችል እ ንወያይ
---
Gender Equity, Safe Communities & New Americans Committee at Seattle City Hall
Agenda: Public Comment, Demographic Data Task Force Findings, Office of Immigrant and Refugee Affairs Citizenship Workshops Overview, Immigrant and Refugee Roundtable Discussion.
---
Economic Development and Democracy in Ethiopia: Performances and Challenges
By Teshome Adugna(PhD)1 December 6, 2016
1. Introduction
There are various debates about the relationship between economic development and democracy
in developing countries. Such debates were highly influenced by the political ideology or
principle followed by the given person. Most of the people that influenced by the current western
thinking of liberal democracy argue that economic development achieved only with the
developments of democracy. Actually these people could not show any empirical evidence of
the context of developing countries that achieve economic developments after building
successful democratic system. They usually use the experiences of the developed countries
democracy that could not be comparable with the emerging developing countries. The other
scholar or writers argue that democracy can be enhanced after certain level of economic and
social development. These groups argue that the precondition for the consolidations of
democratization practices in developing countries such as Sub Saharan African (SSA) Countries
is economic development.
---
a candid and humble interview with the author of "Love of Assimba" Mr, Kahsay Abraha Bisrat. Mr. Bisrat shared his personal account of the EPRP struggle as he recounted stories from his book
---
Eritrea / Egypt: Cairo and Asmara discussing the creation of a joint military command post in the Red Sea
President Isaias Arrives in Egypt to meet with President el-Sisi
President Isaias Afwerki arrived in Cairo International Airport today who was received at the airport by Sherif Ismail, Egypt's President of the Council of Ministers. President Isaias is expected to meet with President Abdel Fattah el-Sisi and other senior Egyptian officials to discuss ways to strengthen relations.The visit aims to build on the historical relations between the two countries to develop bilateral cooperation and coordination of efforts and visions on issues of common concern.
The visit comes amid rising Egyptian and Saudi Arabian tensions over Syria and the subsequent thawing of Saudi and Ethiopian relations
---
Curbing Corruption in Ethiopia:

Applying Democratic Autonomy at the Local Level

Desta, Asayehgn, Sarlo Distinguished Professor of Sustainable Economic Development

Introduction

Ethiopia seems to be in a paradox. While its economy has been on a growth trajectory for the last fifteen years, more recently, Ethiopia's landscape has been overwhelmed by deplorable rampant corruption and massive youth unemployment that has contributed to social upheaval in some parts of the country. In my earlier research, as a talking point, I proposed that Ethiopia needs to apply a deliberate use of an economic model known as "Employer of Last Resort" to fully tackle the existing youth unemployment. Briefly discussed, the "Employer of Last Resort" paradigm suggests that governments don't need to entirely control employment but should give grants to privately administered institutions to facilitate and guarantee full employment opportunities to the unemployed who are ready and willing to work at a minimum wage in environmentally sensitive projects (Desta, 2016 and Baker 1993).
---
Foreign Intervention, the Politics of Burning Public Property, and State of Emergency Declaration in Ethiopia
Ghelawdewos Araia, PhD November 4, 2016
The EPRDF, though a catalyst in transformative change, is a byproduct of the larger Ethiopian society in which democracy is virtually absent. The ruling party, therefore, could hardly operate democratically. However, it does not logically follow that the seeds of democracy cannot be sown in the barren land of democracy-deprived Ethiopia. As the ubiquitous maxim goes, 'if there is a will there is a way' and if the EPRDF have had the will to sow the seeds of democracy and build incipient democratic institutions in Ethiopia, at the minimum, it could have realized political tolerance, fair and free elections, and freedom of speech and press as enshrined in the Ethiopian constitution.
---
CIRCC Candidates Forum October 8 2016 Seattle Washington Video
---
---
Ethiopia: Ben's Point of View on Current Issues 6
---
House of People's Representatives (HPR) today approved the new cabinet proposed by Prime Minister Hailemariam Dessalegn.The PM said that he has dropped cluster coordinator with the rank of Deputy Prime Minister and adviser to the Prime Minister posts.

Authorities Say Ethiopian Investments Are Safe. Citizens' Access To Information? Not So Safe
By Dana Sanchez Published: October 27, 2016
"The violence has been controlled and we have created a situation where people are in a position to go about their normal lives without fear of being attacked," said communications Minister Getachew Reda. "Many investments and factories are back in business and security and stability have been restored in parts of the country." But observers say the mobile internet shutdown imposed since the state of emergency will drain the economy and undermine citizens' rights to share and seek information.
---
Mr. PM and EPRDF: Disband, Ban and Prosecute ANDM!
http://www.ethiopiancommentator.com/Dejen Radio Commentary
No question about it. We strongly support the peoples' right to peaceful and thoughtful protest. In fact, we strongly believe that demonstrations are an indispensable tool in the building of a government of the people, by the people and for the people. We believe that informed protests or demonstrations are forms of feedback. Since just about every one of us has a blind spot and governments are no exceptions, feedback is a powerful light or a vital window into the universe around us but we cannot see. we are deeply disturbed by the demonstrations or protests which took place in the Amhara and Oromia regions of our country, and more so deeply saddened by the violence and loss of lives and properties.
---
---
የኢትዮጵያ የዴሞክራሲና የፌዴራል ስርዓት ግንባታ ከየት ወደ የት በሚል ፋና ብሮድካስቲንግ ኮርፖሬት ያዘጋጀው መድረክ- ክፍል አንድ
Victimized in their own Motherland
Admas Seged, PhD
It was shocking to hear and watch through multiple media outlets Tigreans, in their own country, being harassed, bitten, and killed in cities of the Amhara Regional State of Ethiopia.
The mob-lynching crimes against Tigreans in their own country must be condemned in strongest terms possible. These historical tragedies will be recorded in history books. They are ultimate betrayals of the Tigreans-patriotic magnanimity.
---
Strengthening Business Ties Between Italy and Africa
By   Fasil Amdetsion
Many large Italian companies have little or no presence in Africa. Major reasons for the lack of a more significant Italian corporate presence in Africa are the misinformation and biases that continue to color perceptions about the continent. As one Italian commentator aptly put it, "In recent years, one can observe Italian business' unawareness of the dynamics of Africa markets; perceptions are still anchored on dated impressions and prejudices of the 1980s of an Africa in decline."
---
conversations with Ayte Gebremicheal Meles, Tigrai Region Communication Bureau Head
On the unfortunate FORCED-EXODUS of Ethiopian-Tegaru from Gonder for your posting considering. Audio
---
---
Italy's History in Africa is a Messy Affair
BY FASIL AMDETSION • SEPTEMBER 16, 2016

In the first of a three-part series, Fasil Amdetsion looks at the evolution of Italy's relationship with its former colonies in the Horn of Africa. Earlier this year, Italy hosted the first ever Italy-Africa Ministerial Conference in Rome. Held at the cavernous travertine-laden Farnesina headquarters of the Ministry of Foreign Affairs, the meeting was attended by high-level delegations from over 40 African countries. In his closing remarks, Italian Prime Minister Matteo Renzi underscored his intention of broadening political and economic ties with the African continent, by voicing his hope for a "future in which Africa is seen not as the greatest threat—as some demagogues would have it—but as the greatest opportunity." The conference, which is intended to be a biennial affair, and Renzi's visits to sub-Saharan Africa (the first ever by a sitting Italian premier) reflect the Italian government's commitment to reinvigorating the relationship.
---
From Retroactive to Proactive Strategic Management Style: Redressing Widespread Social Unrest in Contemporary Ethiopia Desta, Asayehgn,  Sarlo Distinguished Professor of Sustainable Economic
Development Though it is uncertain who has been appropriating it, Ethiopia's economy has been showing monumentally high economic growth for the last fifteen years. Given this economic environment, Ethiopia's investment climate has been on the right trajectory and as a result it has been appealing to many domestic and foreign investors.
---
Expose and fight the enemies of the Ethiopian people

Dr. Yohannes Kiros, 11-09-2016


No, the Ethiopia of today is not built on layers of straw but is a robust organic base bound by the blood and sacrifices of millions of peoples of Ethiopia. It is neither the TPLF nor the Tigray people that have been targeted, it is a target aimed at the freedom fighting peoples of Ethiopia, who would not allow any implanted hate-mongers with fascist ideas to make them stumble upon their hard-won victory. This generation of Ethiopians should not be oblivious to the resolve, courage, bravery and sacrifice of the heroes and heroines to free and build this progressive, peaceful Ethiopia that today is marching towards prosperity. Ethiopia today is, whether its enemies like it or not, an oasis of peace in a region set on fire with clan, tribal and fundamentalist conflicts. Not only is Ethiopia considered a regional mediator and player but is the main contributor to the peace-keeping forces under the auspices of the UN.
---
The fabricated Lies of ESAT must be challenged.
Ethiopian observer Editorial
It takes only a casual observer to note that the vast spectrum of lies and deception that has been deliberately infused to the public by fanatic groups in diaspora who are deeply resentful against Tegaru. The anti-Tegaru movement is supported and financed by opposition forces in the Diaspora. For reasons that were never clear, the opposition chose to attack the people of Tigrai to further its political objectives. It is time for all Tegaru in diaspora, with the rest of our people at home, to set a clear agenda and roadmap on how to combat the lies that are being fabricated day in day out to avoid such heinous and satanic plots that can only escalate ethnic tensions. We need radical changes how we should work together it has both personal and nationalistic underpinnings.
---
For Immediate Release: Ethiopian Americans in Seattle met to denounce ethnic violence targeting Tigreans, formed a committee for further actions.
Contact: HOTLINE +1-253-642-7133, antihateethioseattle@gmail.com.
Where: Video/Tele (Face book live/other) conference to be determined.
What: Briefing on the formation of committee.
When: Wednesday, September 7, 2016
Seattle, WA, Ethiopian Americans, specifically ethnic Tigreans, in the Greater Seattle Area met on Saturday, September 4, 2016, at the Tigrean Community Center and elected a committee to monitor, respond and mobilize resources to help victims of ethnically motivated attacks against Tigreans in Gondar and other parts of Amhara region. The public meeting was prompted by the very few diaspora extremist group's recent wave of deplorable ethnic violence and harassment against Tigreans in Ethiopia and the diaspora.
---
Editorial Observer
Call for pogrom-the verifiable attack of Tigreans by Dr. Gregory Stanton, President of Genocide Watch,
Tigreans could pay the price for Meles crimes – Gregory Stanton
November 12, 2010
---
Press release: for immediate publication 8 Sep 2016
Spotlight on regional achievements as East African Power Industry Awards finalists are announced
Awards were established to celebrate sector's successes
Kenya Power, Eskom Uganda, the Nile Basin Initiative, Songas and Ethiopian Electric Power are just some of the region's leading lights in the power industry that are finalists in this year's East African Power Industry Awards that will take place during the East African Power Industry Convention (EAPIC) on 21 September at the Hilton Hotel in Nairobi. Well known media personality and CNBC Africa television news anchor Bonney Tunya will be the MC during the awards gala dinner.
---
Comment on Professor Desta's Review of Lt.General Tsadkan's Article
Jelal Nurligne, BSc
Arat Kilo
Wow, Professor Desta, this was a low punch. I heard it before from people who tried to muzzle Ex-EPRDF members and deny them credibility to cast or offer their views, but never expected it from a distinguished professor. I think Lt. General Tsadkan is a very courageous individual who has stepped forward to offer remedies because he believes that his country he risked his life for to liberate from brutalization is in danger. I only wish there were more him who would break ranks and their silence to change Ethiopia's course peacefully and democratically.
---
A Road Map to Resolving Contemporary Ethiopia's Political Crises: A Comment on Lt. General Tsedaikan GebreTensae'sArticle  
Desta Asayehgn, Sarlo Distinguished Professor of Sustainable Economic Development
Recently, Ethiopia has been facing many kinds of surprising political activities. Though over the years, the regime in power turned deaf ears to genuine constructive criticisms from a number of Ethiopian scholars, the regime may now be turning  its  attention to them because uprisings have emerged not only in numerous parts of the country, but also in an interesting article was being posted on a number of websites. It was written by Lt. General Tsadakan Gebre Tensae, the former Chief of Staff of the Ethiopian Armed Forces (hereafter referred to as the author), who has dramatized the political crisis in Ethiopia. However, it should be made clear to the readers that the Amharic version in the Reporter (Hamli, 24, 2008) is slightly different from the English version posted in the Horn Affairs in English (August 4, 2016).Thus, it should be known that I have used both the Amharic and English versions,  along with General Tsadkan's response to Prof. Messay Kebede's in order to review and assess the author's position.
---
አገሪቷን ለገጠሟት ችግሮች መፍትሔ የሚገኘው
በብሔራዊ ውይይት ብቻ ነው! Ethiopian Reporter editorial
ለዓመታት ለተጠራቀሙ ብሶቶችና ቁርሾዎች መነሻ የሆኑ ተቃውሞዎች በተለያዩ የአገሪቱ ክፍሎች ተቀስቅሰው ለግጭቶች መንስዔ ሆነዋል:: ግጭቶቹ ለበርካታ ዜጎች ሕይወት መቀጠፍ፣ አካል መጉደልና ንብረት መውደም ምክንያት ከመሆናቸው በተጨማሪ በአገሪቱ አንፃራዊ ሰላም ላይ ሥጋት ጋርጠዋል:: የሕዝብ ጥያቄ በአግባቡ ባለመደመጡና ተገቢውን ምላሽ ባለማግኝቱ በምሬት የታጀቡ ወጣቶች አደባባይ ሲወጡ ምላሹ የከበደ በመሆኑ ከፍተኛ ጉዳት ደርሷል:: ይህንን አጋጣሚ እንደ ማንቂያ ደወል መጠቀም የነበረበት መንግሥት ያጋጠሙት ችግሮችን ከመፍታት ይልቅ ጣቱን ወደ ሌሎች ኃይሎች ሲቀስር፣ ሁኔታውን እንደ መልካም አጋጣሚ በማየት ችግሮቹን የበለጠ የሚያባብሱና የሚያወሳስቡ ወገኖችም ተከስተዋል:: ሁለት እልህ የተጋቡ ኃይሎችን ወደ ክብ ጠረጴዛ አምጥቶ ያጋጠሙ ችግሮችን በሰላማዊ መንገድ መፍታት ያስፈልጋል:: ለዚህም ሲባል ማንኛውም መስዕዋትነት መከፈል አለበት:: ከአገርና ከሕዝብ ህልውና የሚቀድም የለምና::
---
A candid discussions with General Tsadkan Gebre Tensae (ጀነራል -ፃጥቃን ገ/ትንሳኤ), former chief of staff of the Federal Democratic Republic of Ethiopia regarding Ethiopia's current political challenges and solutions.
The civil society we want for Africa renewal
Seife Tadelle Kidane, President of Africa Speaks
There is this expansive understanding and perception that a strong civil society is imperative
to fostering development, democracy and human rights that Africa desperately needs.. Civil
society is traditionally a third actor, along with the state and the market, and it's no less
important than these two, acting as a crucial complement and corrective tool that allows
democratic and inclusive development. It is interesting to-see how it has been playing a
pivotal role on the continent. However, the role of civil society organizations at national and
continental levels remains blurred. The narrative that the African civil society cooperates
with authoritarian/neo-patrimonial regimes should not paint a generic picture that it cannot
foster Africa's development, rather, the continent should aspire to transform such civil
societies into the ones that can foster development. It is clear that that the African civil
society looks upon the developed world.
---
Post not to Post The Website Editors Dilemma
Dear Ethiopian observer readers and followers,
It has come to my attention from close friends and ethioobserver.net readers TAND's statement on the uprising in Gondar titled ጎንደር የህዝቡ ትግል ሲግል-የኢህኣዴግ ውድቀት ሲቀላጠፍ has generated strong descending views. Even though I do appreciate your candied opinion, I want to assure you that Ethioobserver' s Achilles' heel is its reputation of to be trustworthy, adhering to freedom of press and speech and being honest and open with the public. Ethioobserver continues to navigate a rocky road towards securing the interest of every concerned citizen of Ethiopia who are considered on many issues to have their say based on the guidelines. We unify through diversification. Let's speak unity and harmony, minimize the differences in our backgrounds, while maximizing the common grounds. Our diversity of ideas should be an advantage and allows us to big. Genuine participation on the cyber world does not unfold without at least initial support or oppose. 
---
Pan-Ethiopian Agenda Vs Sectarian Ethnocentric Politics
Ghelawdewos Araia, PhD August 4, 2016
This essay, as its title suggests, intends to discuss the significance and preponderance of an overarching Ethiopian nationalism over narrow ethnic nationalism. This is not the first time I have addressed a pan-Ethiopian agenda that is more inclusive vis-à-vis exclusive or divisive ethnocentric politics; I have indeed produced many similar articles in the past , some of which are: 1) ለኢትዮጵያ የሚበጅ የፖለቲካ ስትራተጂ መቀየሰ የሁላችን ሐላፊነት ነው (2006); 2) የትምክህተኝነትና የጠባብ ብሔርተኝነት አደገኛነት; 3) Beyond Ethnocentric Ideology and Paradigm Shift for A Greater Ethiopian Unity.
---
Travel review: Ethiopia - land of lost Ark
Could a country once ripped apart by famine now be Africa's most exciting holiday destination? Sarah Marshall visits Ethiopia.
Clinging like a limpet to the sheer sandstone rock face, I dig my toes into disconcertingly shallow foot holes. Hiking shoes would have been useful, I sigh, but on the final leg of a hike to Ethiopia's most inaccessible place of worship, barefoot is the only option.
---
Published on Jun 30, 2016
Former President Thabo Mbeki was the keynote speaker at a session to celebrate 120 years of the battle of ADWA. This session was part of the Africa Unity for Renaissance Conference & Africa Day Expo on 25 May 2016. The session took place at Ditsong Museum of South Africa in Tshwane.
He will addressed the session on "The 120 Years of the Adwa African Victory." Led by Empress Taitu, the wife of Emperor Menelik II, and the Emperor's generals, the patriotic Ethiopian army defeated the Italian colonial forces at Adwa, Ethiopia on 1 March 1896 and thus secured Ethiopia's independence from colonial rule. The victory at Adwa would later serve as an inspiration in the struggle against colonial rule to subsequent generations of Ethiopians and other Africans throughout the Continent.
---
---
Ethiopia's Suppressed Historical Treasures in the Northern Frontier:
Key Manifestations of the Hidden-True History worth Exploring
Asghedom Ghebremichael, PhD
13 July 2016
Why History Matters
For the purpose of this piece, treasures refer to precious socio cultural, natural, and historical heritages of a nation. In her four frontiers: the North, the South, the East, and the West, Ethiopia possesses an immense wealth of historical inheritance and natural wealth, which must be explored, recorded, safeguarded, and disseminated throughout the world. Each Ethiopia's nation, nationality, and people contribute to this wealth, which is a national pride that can enhance social harmony, socioeconomic development, political stability, and national image. This is Ethiopia's best way to unity in diversity, renaissance, and genuine sustainable development.
---
The Necessity of Strategic Vision in the Ethiopian Israeli Relations
Ghelawdewos Araia, PhD July 9, 2016
Strategic vision entails a long-term comprehensive plan and its objective is essentially to promote the interests of a country without making worse-off the other country that is involved in the partnership discourse. The latter concept or policy is facilitated and translated into action via diplomacy, a fine vehicle that manages international relations. Incidentally, Ethiopians are astute diplomats and suffice to read the letter exchanges of Emperors Yohannes and Menelik with foreign heads of states and dignitaries in the late 19th century and early 20th century, not to mention the clever diplomatic ventures of Emperor Haile Selassie. The legacy of these leaders is still visible amongst present Ethiopian diplomats.
---
UN: African Union must investigate Eritrean crimes
Rights groups and activists welcome the UN resolution, but they call for concrete actions to hold Eritrea accountable. The United Nations rights council has called on the African Union to investigate Eritrean leaders over alleged crimes against humanity after a damning report by a UN commission.
UN: Eritrea government commits crimes against humanity. In that report, the UN's Commission of Inquiry (COI) for Eritrea said the government of President Isaias Afwerki had committed heinous crimes since independence a quarter-century ago, including the "enslavement" of 400,000 people. Many of those abuses are allegedly linked to a harsh national service programme in the secretive Horn of Africa state, which for many is almost impossible to escape and which the COI compared to lifetime enslavement.
World View 17th June 2016 - Ethiopian and Eritrean Ambassadors go head-to-head on KTN
---
THE PEOPLE BEHIND THE STORY!
As some of you may already know four palettes of books, a total of 84 boxes were shipped to Tigray on June 29, 2016, thanks to the donation of our late brother, Ato Tekle Haileselassie. Even though it has been several years since he donated the books verbally, the logistics did not come together until now. This time however, Ato Tekle's wife, W/ro Tsehay and some close family members and friends got together to box the books and get them ready for shipment. Who are these good people who rose up to the occasion? Who does QSSAAF-I have to thank for the donation and the hard work that was accomplished? They are: First and foremost,
---
Eritrea's Allegiance to terrorize the region
Desta Hailu
waltainfo
I think it was four year ago - after the United Nations Security Council imposed two sanctions on Shabiya. At the time, the Security Council had setup a monitoring group that would investigate the situation in Somalia and Eritrea. The reason for setting up the monitoring group is to investigate and verify the Eritrea's regime claim that it didn't have any ties to Al-Shabaab.
However, the monitoring group has confirmed through a 500 page report that the Asmara administration has ties with al-Shabaab and the regime follows an anti-peace path - which includes assembling forces of unrest that operate in the region - even after two sanctions were imposed on it.
---
Eritrea escapes U.N. Security Council referral over human rights
by Reuters
UN investigation has said Eritrea leaders should be tried for crimes against humanity, including rape and enslaving hundreds of thousands of people
By Tom Miles
GENEVA, July 1 (Reuters) - Eritrea may escape censure by the U.N. Security Council over its human rights record after the U.N. Human Rights Council passed a watered-down resolution against the African state on Friday. A U.N. investigation set up by the Human Rights Council said last month that Eritrea's leaders should be tried for crimes against humanity, including torture, rape, murder and enslaving hundreds of thousands of people.The investigators, who published a 484-page report a year ago detailing the crimes and the country's use of a "vast security network", recommended that the situation in the country to be referred to the International Criminal Court.
---
World Bank gives Ethiopia $100m to fight drought
The World Bank has approved $100 million to help Ethiopia fight drought, officials said.
The bank's board of directors made the announcement Thursday in view of the current drought, considered Ethiopia's worst in 50 years. Besides the eight million Ethiopians who have been receiving food aid for several years under the Productive Safety Net Programme (PSNP), an additional 10 million others needed urgent food assistance
---
Disenchantment grows in Egypt as democratic hopes recede
AFP
Three years after huge crowds of Egyptians rallied to oust Islamist president Mohamed Morsy, democratic hopes have given way to a spiralling crackdown on freedoms in the name of stability.
On June 30, 2013 millions took to the streets of Cairo and other cities to call for the removal of Morsy, whose rule had been deeply divisive. Their hopes were fulfilled on July 3 when the army stepped in for the second time in less than three years to remove a president following mass protests — only unlike veteran autocrat Hosni Mubarak, Morsy had been democratically elected. Now that former military chief Abdel Fattah al-Sisi has become president, the state tolerates no more protests, and little criticism.
---
Ethiopia: Human Rights in Despair
Presented by Aregawi Berhe (PhD), at the AEHRF side event of the 32nd Session of Human Rights Council, UN, Geneva - 23 June 2016
Mr. Chairman, Members of the panel, distinguished participants: Ethiopia, under the ruling EPRDF which holdfast power for the last 25 years, is in a deep political and socio-economic crisis, with the people protesting their dismal conditions throughout the country day in day out and facing barbaric attacks. The regime knows no rational and peaceful means to resolve the plight of the people, but only resort to brute force to silence legitimate dissent. It adamantly quells all the numerous nation-wide peaceful protests with street assassination, arbitrary arrest, torture, mysterious disappearances and mass killings. Such barbaric tactics,
---
African Union should probe Eritrea violations: UN body
Geneva - The United Nations rights council on Friday called on the African Union to investigate Eritrean leaders over alleged crimes against humanity after a damning report by a UN commission.
In that report, the UN's Commission of Inquiry (COI) for Eritrea said the government of President Isaias Afwerki had committed heinous crimes since independence a quarter-century ago, including the "enslavement" of 400 000 people. Many of those abuses are allegedly linked to a harsh national service programme in the secretive Horn of Africa state, which for many is almost impossible to escape and which the COI compared to lifetime enslavement. In a resolution that passed with consensus by the body's 47 members, the Human Rights Council said it "strongly encourages the African Union to follow up on the (COI) report".
---
Forces of destruction should be curtailed!
By Yohannes Kiros, PhD
It was disheartening to hear several series of the online audio reportage recently by
Aigaforum.com (http://aigaforum.com/documents/Tigrean-Victims-in-Northern-Gonder) of the rampage and looting against the victims in the Shinfa Metema Wereda in Amhara kilil. Although this sad story took place six months ago, it was now thanks to Tamrat Yemane it came out to the public's knowledge. These hard working people, who have the full freedom of movement and work in any part of the country were assaulted and robbed of their homes and hard earned properties worth millions of Birr by a mob in full daylight and in the presence of the special police force, regional officials and kebele guards. The irony of this tragic incident is that it took place at the very day of the celebration of the Nations and Nationalities day, where ethnic tolerance and coexistence marks the Ethiopian identity.
---
U.N. Accuses Eritrea's Leaders of Crimes Against Humanity
By NICK CUMMING-BRUCE and JEFFREY GETTLEMANJUNE 8, 2016
GENEVA — The leaders of Eritrea are responsible for crimes against humanity, a United Nations commission of inquiry said Wednesday, calling for international action to hold them to account, including referral to the International Criminal Court. The inquiry found that "officials at the highest levels of state," including the ruling party and military commanders of the East African nation, "have committed and continue to commit" crimes including enslavement, imprisonment and disappearances, torture, rape and murder. One of the most egregious offenses, the United Nations commission found, was the forced conscription of young people in a never-ending national service program that has driven thousands of young Eritreans to flee, many to Europe.
---
Reflections on Strategy for Sweden's Development Cooperation with Ethiopia
Ghelawdewos Araia, PhD June 1, 2016
This paper intends to systematically analyze Sweden's development cooperation with Ethiopia (2016-2020) in the context of the multivariate facets or component parts of the Strategy and in conjunction with Ethiopia's role in the transformation process and overall development agenda. First, however, I like to present a brief synopsis of the distinctive history of Sweden that ultimately led to the Swedish Model. Sweden is one of the most fascinating, prosperous, and peaceful country in our planet earth; and this is not a mere historical accident or coincidence. What makes Sweden one of the most successful and best countries in the world has to do with its long tradition of peaceful resolution to conflicts and its rich political culture in social democracy; admittedly, however, Sweden was engaged in wars with Denmark, Russia, and Poland in the 17th century and it even became a regional power in the Baltic zone in the same century.
---
Establishing the Ethio-Adwa Pan-African University:
Some Suggestions
Professor Desta, Asayehgn
The defeat of the Italian forces by Ethiopian patriots at the Battle of Adwa on March 1, 1896, became a mountain of pride and inspiration to millions who cherish black heritage. Later, in 1914 and 1917in Jamaica and in the United States, Marcus Garvey, a well-known African nationalist, ignited his supporters against white racism by stressing emphatically the way the Ethiopian patriotic forces dismantled Italian aggression at the Battle of Adwa. Using phrases such as "Ethiopia thou land of our fathers," Garvey further galvanized his followers to adopt his "Back to Africa Movement" slogans. To arouse passion against colonial aggression and racism, Benito Sylvian of Haiti, Joseph Vitalien of the West Indies, Booker T. Washington, Ida B. Wells, and W.E. B. Du Bois, all represented Ethiopia as a tower of independence, and the Battle of Adwa gave hope that European colonization could be resisted with dignity.
---
Linkages between Economic Growth and Food Security: An Eclectic Perspective
We live in a world where of the 80,000 edible plants used for food, only about 150 are being cultivated, and just eight are traded globally. In a world where we produce food for 12 billion people when there are only 6.3 billion living, 800 million suffer from malnutrition.
Vandana Shiva. World-renowned environmental leader (Manifesto on the Future of Food & Seed, 2007).
Professor Desta, Asayehgn
Abstract
The causal linkage between food security and economic growth hasn't been fully resolved. That is, does food security contribute to economic growth or does economic growth result in food security; or is there a two-way causal relationship between economic growth and food security? The causality has not yet been ascertained. Drawing on previous research and insights, this study attempted to find and understand the relationship between food availability and economic growth.  
---
Nelson Mandela: CIA tip-off led to 1962 Durban arrest
BBC
Nelson Mandela's arrest in 1962 came as a result of a tip-off from an agent of the US Central Intelligence Agency (CIA), a report says. The revelations, made in the Sunday Times newspaper, are based on an interview with ex-CIA agent Donald Rickard shortly before he died. Mandela served 27 years in jail for resisting white minority rule before being released in 1990. He was subsequently elected as South Africa's first black president. Rickard, who died earlier this year, was never formally associated with the CIA but worked as a diplomat in South Africa before retiring in the late 70s. The interview was conducted by British film director John Irvin, who has made a film, Mandela's Gun, about his brief career as an armed rebel, the Sunday Times said.
---
ETHIOPIA: Why Regime Change Won't Work
By Tesfaye Habisso, 03/04/ 2016 . "If you take power by violence, you will rule by violence, and you can only be removed by violence." (Pik Botha, foreign minister of South Africa, Time, June 30, 1986) . "There is a new and unique development in human history that is taking place around the world; it is unprecedented in reach and volume, and it is also the greatest threat to all global power structures: 'THE GLOBAL POLITICAL AWAKENING'[Andrew Gavin Marshall]
---
Beyond Ethnocentric Ideology and Paradigm Shift for a Greater Ethiopian Unity

Ghelawdewos Araia, PhD April 20, 2016

This essay intends to address the current Ethiopian affairs in the context of ethnocentric politics and Ethiopian unity, twin themes that I have discussed numerous times in my previous works, but it will also respond to some critics pertaining to my VOA interview on Wolkait-Tsegede district of Ethiopia. The latter, though it unnecessarily stirred controversy especially among the disgruntled and misinformed Ethiopian groupings, it is very much relevant to the kernel of this paper.

As indicated above, I have addressed the issue surrounding ethnic politics and Ethiopian unity several times in the past, and my first article entitled "Nation Building Beyond Ethnic Nationalism" was published in The Ethiopian Mirror in 1992.1 The central thesis of this article was straight forward and clear: Ethiopians to transcend ethnic nationalism and embrace rather a pan-Ethiopian agenda. My recommendation then had resonated among the Ethiopian Diaspora because, unlike today, Ethiopians were not inoculated with the virus of narrow and sectarian ethnic nationalism.
---
The difference between being an Ethiopian and being Habesha.
By Magn Nyang
February 17, 2009 — Recently, a 22-year old young girl from Anyuak of Gambella won the beauty contest of Ms. Ethiopia. Lots of responses went out on media from Ethiopians all over the world about her win. Even though, most respondents seemed very knowledgeable about the differences between being an Ethiopian and being Habesha, few seemed confused about the differences. In their writings, the confused ones, wrote as if they own Ethiopia and as if being an Ethiopian means being Habesha. This article seeks to show the differences between being an Ethiopian and being Habesha. No Ethiopian is more Ethiopian than the other. One is only an Ethiopian, no more, no less. Some Habeshas, however, seem to see themselves as more Ethiopians than the others. What they don't seem to understand is that one can not quantify one's citizenship. One can only be Ethiopian. Not more Ethiopian.
---
First U.S.A. Patent for Ethiopic Granted
By Staff Reporter, April 5, 2016
Ethiopian Computers & Software of Colorado announced that it was granted a U.S.A. patent number 9,000,957 on April 7, 2015. The patent the CEO of the company, Dr. Aberra Molla, received involves the typing of the Ethiopic characters with one and two keystrokes each in computers. The patented novel Ethiopic character entry method known as ABSHA system is for typing the default characters with one keystroke and the rest with two keystrokes each. It is virtually similar to typing the English alphabet in computers and some other devices (http://patents.com/us-9000957.html). The invention by the Ethiopian-American scientist is also significant in that the patent application 20090179778 of July 16, 2009, (http://www.google.com/patents/US20090179778)
---
as cited by six new U.S.A. patents for English and other uses by the time it was granted in 2015.
SONS, WIVES AND ASSOCIATES: HERE ARE 18 AFRICAN NAMES WE FOUND ON THE PANAMA PAPERS
German newspaper Süddeutsche Zeitung (SZ) has released the Panama Papers, the biggest leak in the history of data journalism, publishing online 11.5 million documents equaling 2.6 terabytes, from Panamanian law firm Mossack Fonseca, which showed how hundreds of thousands of people, including world leaders, celebrities, athletes, FIFA officials and criminals hid money using anonymous shell corporations across the world. The Panamanian law firm, regarded as one of the world's most secretive companies, according to the documents, has helped clients launder money, dodge sanctions and evade tax. "Over a year ago, an anonymous source contacted the Süddeutsche Zeitung (SZ) and submitted encrypted internal documents from Mossack Fonseca, a Panamanian law firm that sells anonymous offshore companies around the world," SZ noted. "These shell firms enable their owners to cover up their business dealings, no matter how shady
---
Multi-party Consensus Autonomous Self-Rule Democracy: A Briefing for Tomorrow's Ethiopia
Professor Desta, Asayehgn
In the terrible history of famines in the world, no substantial famine has everoccurred in any independent democratic country with a relatively free press (Amartya Sen, 1999).
The assumptions, the nature and possible challenges of good governance may be better appreciated considering the Lijphart's paradigm of consensus democracy. Over the years, the British system of government, a majoritarian democracy or the Westminster type of governance, has been criticized because it is constitutionally biased toward quick decision-making and its actions are based on a democratically elected majority in the government.
---
First U.S.A. Patent for Ethiopic Granted
April 5, 2016
Ethiopian Computers & Software of Colorado announced that it was granted a U.S.A. patent number 9,000,957 on April 7, 2015. The patent the CEO of the company, Dr. Aberra Molla, received involves the typing of the Ethiopic characters with one and two keystrokes each in computers. The patented novel Ethiopic character entry method known as ABSHA system is for typing the default characters with one keystroke and the rest with two keystrokes each. It is virtually similar to typing the English alphabet in computers and some other devices (http://patents.com/us-9000957.html). The invention by the Ethiopian-American scientist is also significant in that the patent application 20090179778 of July 16, 2009,
---
City of Seattle launches Digital Equity Initiative Action Plan March 30, 2016 by Office of the Mayor - Today, Mayor Edward Murray announced the launch of the Digital Equity Initiative Action Plan. The Plan provides steps forward for the City to provide equitable technology opportunities for all Seattle residents and communities through device and technical support, greater Internet connectivity and skills training. - See more at: http://murray.seattle.gov/author/krobertson/#sthash.r3j4OSti.dpbs
---
China's 'imminent issue': Djibouti and overseas military interests
China's decision to build logistical facilities for its navy in Djibouti has been downplayed in official statements after it was announced last November, but it represents a clear departure from The mainstream discourse of Chinese experts stresses the key difference between logistical facilities and military bases overseas, and there is an effort to dismiss concerns that China is being assertive and expansionist. At the same time, the role of the Chinese military in helping support non-combatant evacuations has been welcomed in Europe as a new direction that offers cooperation opportunities on security issues in a volatile area. Therefore, China's presence in Djibouti can be seen as an opportunity for European nations to explore military cooperation with the PLA.
---
AFRICA VISA FREE REGIMES ENCOURAGED MEETING AGENDA 2063, AND ACCELERATE FREE MOVEMENT OF HUMAN, GOODS AND SERVICES, FOR BETTERMENT OF OUR CITIZENS AND REGIONAL INTEGRATION
We Africa Speaks congratulate the Republic of Ghana for this historic move of introducing a vision-
arrival policy which allows all citizens of AU member states to visit the country and obtain visas at
a port of entry upon arrival for a stay of up to thirty 30 days. Africans are celebrating this policy
across the continent with a high expectation that other African countries will follow in the footsteps of Ghana. On this note, we should not forget that pioneer countries like Rwanda, Mauritius and
Seychelles who introduced same visa free regime for African citizens and we are more than hopeful
than ever more countries to join the same path.
---
The Contradiction between Good Governance and the Developmental State in Ethiopia
Ghelawdewos Araia, PhD March 21, 2016
Good governance has now become the vogue, if not the primary policy agenda of developing countries around the world that seek aid from international financial institutions (IFIs) like the World Bank and the International Monetary Fund (IMF). The concept was launched during the United Nations Millennium Development Goals (MDGs), a major UN agenda initiated at the turn of the 21st century, a program of action to be achieved between 2000 and 2015, but most of the developing nations were unable to realize the MDG.
---
Africa's $700 Billion Problem Waiting to Happen – Foreign Policy
By Foreign Policy the Global Magazine March 17, 2016
Canadian Navy sailor stays alert while guarding World Food Programme (WFP) ship into Mogadishu as they provide on September 18, 2008 an anti-pirate escort for the ship taking food aid to Somalia. The UN Security Council in June adopted a resolution authorizing foreign warships to enter Somalia's territorial waters with the government's consent to combat pirates, though it has yet to be implemented. European foreign ministers agreed to set up a special unit to coordinate the fight against piracy off Somalia, raising the possibility of an EU naval mission to the region. AFP PHOTO/SIMON MAINA (Photo credit should read SIMON MAINA/AFP/Getty Images)
The Horn of Africa region is central to the world's maritime trade. It's also beginning to fall apart.
---
Modifying the 'One Size Fits All' Good Governance Agenda for Ethiopia
Desta, Asayehgn- Sarlo Distinguished Professor of Sustainable Economic Development, Barowsky School of Business, Dominican University of California  
Introduction
As advocated by neo-liberal entities, the agenda of good governance is grounded on democratic principles that create on-going interaction processes that are supposed to solidify, governmental structures, functions and practices of the state and its people. As the a key driver to economic growth to alleviate poverty in developing countries, the  interaction process of good governance embeds core guidelines that include, the rule of law, citizen participation, transparency, accountability, and elimination of corruption.Given that the democratization process and the components of good governance are central to the achievement of development goals for the twenty-first century (Punyaratabandhu, 2004), it is either naïveté or arrogance not to defend the concept of good governance.
---
'First human' discovered in Ethiopia
By Pallab Ghosh
Science correspondent, BBC News
Scientists have unearthed the jawbone of what they claim is one of the very first humans.
The 2.8 million-year-old specimen is 400,000 years older than researchers thought that our kind first emerged. The discovery in Ethiopia suggests climate change spurred the transition from tree dweller to upright walker. The head of the research team told BBC News that the find gives the first insight into "the most important transitions in human evolution". Prof Brian Villmoare of the University of Nevada in Las Vegas said the discovery makes a clear link between an iconic 3.2 million-year-old hominin (human-like primate) discovered in the same area in 1974, called "Lucy".
---
Best Importer of Incendiary Spices: East African Imports
Wed., Aug 1 2007
Amanuel, a soft-spoken Metro bus driver, runs East African Imports out of the corner of a strip mall in Judkins Park. Beaded masks, musical instruments, and posters of bare-breasted African women line the walls, while the nucleus of the store is composed of racks of lentils, fenugreek seeds, butter-flavoring agents, and berbere, the fiery spice mix that provides the complex heat of Ethiopian stews. This is one end of the operation; on the other end, in Addis Ababa, is Amanuel's septuagenarian mom, Whaid, who oversees a workforce of maybe a half-dozen people. "They buy the raw material, and they grind and mix it," says Amanuel, who's 48. "My mom is the one who controls the quality."
---
Ethiopian Calendar, neither Gregorian nor Julian: Prof. Ephraim Issac
Note: The renowned Ethiopian born US scholar Prof. Ephraim Isaac, said that the Ethiopian calendar is unique in that it belongs neither to the Julian, nor to the Gregorian calendars. The professor was quoted saying this on the Ethiopian Herald some eight years ago.
Historical literature shows that the calendars of the entire world are based on the work of the old Egyptian astronomers who discovered, as early as 3000 BC to 4000 BC that the solar or sidereal year lasted slightly less than 365 ¼ days. However, it was left to the astronomers of the Alexandrian school to incorporate this knowledge into some sort of calendar; and it was these astronomers who also came up with the idea of leap years.
---
One of only two nations in the world never to have been occupied. Home to people who speak over 80 languages. The only African country with its own alphabet. The only country in the world with a 13 month year. This is Ethiopia.
By Tony Milne
Located in what's known as the Horn of Africa, a peninsula in Northeast Africa, we rarely hear about Ethiopia's fascinating history and its medieval world in Lalibela, shaped from stone. Nor do we read about its historical treasures such as its ancient tombs and the obelisks of Aksum. Most would barely have heard of Ethiopian Prime Minister, Hailemariam Desalegn. Fewer still would be aware that Ethiopia is referred to by a portion of people as the Lion of Africa due to its economic expansion, growing at 11 per cent - that's twice the regional average.
---
The Battle of Adwa, African Victory in the Age of Empire: A Reflection
Desta, Asayehgn, Ph.D, Sarlo Distinguished Professor of Sustainable Economic Development, Dominican University of California

April 2014
Introduction
The defeat of Italy by Ethiopia on March 1, 1896 at the Battle of Adwa, then the vibrant capital of Tigrai, not only demonstrated the resilience and patriotism of Ethiopians but also made Ethiopia the steward of future hopes for the emancipation of the other nations that were subjugated under foreign rule. For example, Japan, used Ethiopia's experience as its model and developed a strategy to fight against Russia in 1904. However, for a number of the European colonialists, when they heard that Italy was defeated by the heroic Ethiopian army at the Battle of Adwa in 1896, they were surprised and humiliated that members of the white race had lost. They suddenly had to rethink their ideas and policies about Africa being predominantly inhabited by primitive people that needed colonial rule in order to advance into a modern world.
---
ERITREA: INDEPENDENT OR A NEO-COLONIAL POST? 
"If you want peace prepare for war." 2,500 year old Greek maxim
PART 1It is of strategic interest, for Ethiopia to have a peaceful and democratic Eritrea. Chaos and bloodshed from internecine wars are catastrophic by their very nature, and will directly and indirectly affect Ethiopia. Above all the heavy toll that will be paid to clear such a mess of human tragedy leaves the whole society in tangible agony. It is not about who suffered or lost most.
The paranoid regime of Isaias, has been orchestrating vitriolic hate against the Ethiopian public from the beginning. (It seems the doctrine of animosity was what Jamal Abdel Nasser taught the ELF leaders from day one and the EPLF have followed it with vigour up until now.)
---
Ethiopia: The Danger Of a Single Story and What We Ethiopians Can Do About It
The Danger Of a Single Story and What We Ethiopians Can Do About It
By Assegid Habtewold
Based on Nigerian novelist Chimamanda Adichie's Global TED Talk, which was filmed in 2009, I recently wrote a blog. The talk was very powerful- over 9 million people have watched it.
Ethiopian businesses and organizations are plagued by lack of branding. It was bothersome for us to acknowledge the fact that the majority of Ethiopian organizations are unable to pick a brand and create a story in alignment with their mission. We see duplication everywhere and in every industry. For example, someone opens a restaurant in one corner. Behold, someone starts a restaurant the next door with a different name and begins serving the same menu. You struggle to choose, especially if you aren't from the area. They made it hard for their customers. You have to go and eat at each place before you understand their unique offers.
---
World's fastest growing economy Ethiopia is new flavour of the month for Africa watchers
ETHIOPIA is the new flavor of the month for Africa watchers.
The East African nation led the pack of fastest-growing economies — not just in Africa, but in the world — in 2015. While many African nations are struggling to cope with plunging currencies and falling revenue from commodities, Ethiopia's economy grew 8.7% last year and is set to expand 8.1% in 2016, according to International Monetary Fund (IMF) estimates.
---
THE SORROWS OF ETHNIC FEDERALISM IN ETHIOPIA
Solomon Gebreselassie January 2016
At the end of 2015 and going onto the first weeks of 2016, about 140 Oromo youth were murdered, and about 5,000 incarcerated by forces of the ruling Tigrean People's Liberation Front (TPLF)/Ethiopian People's Revolutionary Democratic Front (EPRDF) party. Theircrime? They participated in a peaceful demonstration protesting the widespread dispossession of farmlands in the Oromia regional state bordering the capital Addis Abeba. A similar protest, although not claiming as many lives, had taken place nearly 2 years ago in some areas of the regional state. The federal government and the regional party OPDO have since halted the policy of the expansion of the planned development into Addis's suburban areas. Civil disobedience, as part of the peaceful struggle in Ethiopia, empowered the protesters and proved once again that Ethiopians can assert their natural rights by engaging in peaceful, defiant acts.
---
Analyzing the Causes of Rejection and Downgrading of Semi-Finished Products in Ethiopian Leather and Leather Industries: Situational analysis of Semi-Finished Products from the Sheba Leather Industry
Hadush Berhe Asgedom, Assistant Professor, Tsegay Tesfay Mezgebe, Lecturer, Ethiopian Institute of Technology-Mekelle, Mekelle University; and Asayehgn Desta, Sarlo Distinguished Professor of sustainable economic development, Dominican University of California, USA
                          Executive Summary 
The quality of semi-finished products has implications for production costs and sales prices. Poor quality materials are expensive to process and result in a high percentage of low grade products including rejects. Leather is an important industry involving a large number of institutions, associations, government and non-governmental institutions, and private entities in Ethiopia. However, leather defects are imperfections occurring on the surface or within the structure of the raw material ultimately resulting in an unsightly appearance and weakness of the resulting product leading to rejection and down-grading.
---
Promotion of good governance and corruption as a constant melody
Ethiopian Observer editorial: January 25, 2016
We need to build a strong institution, where the tenets of accountability, responsibility and transparency are internalized to last longer than any individual or leadership. In the more rapidly changing world, what has worked in the past is insufficient, and therefore one needs a leadership that is able to adapt to a changing environment. If the current leadership needs to stay in power, its performance must change in response to the changing needs of the people. Leaders who lack vision, knowledge and flexibility blinded by their inadequacies should be humble enough to realize their shortcoming and drastically change their ways for betterment of the society or hand over their powers to better-qualified citizens. Sixty thousand fearless fighters paid so huge sacrifices, in order to empower the mass, which should have the final say or at the helm in all relevant issues instead of taking a backseat. This should be a clear message, which can energize and inspire people, bedrock upon which the future is built.
---
ETHIOPIA: A CALL FOR CONSTITUTIONAL REFORM
Teshome Abebe
January 23, 2016
A few days after the TPLF forces entered Addis Abeba in 1991, a lone tank rolled down a gravel highway from Kobo, a small town in Eastern Hararghe, West to a commercial town called Deder. Before entering Deder itself, the tank commander and its crew stopped to chat with the curious onlookers who had come to investigate why the beastly looking motorized vehicle was in the area. The commander asked the crowd if any one had noticed armed men in the area, and specifically, if members of an Oromo liberation front force (ONLF) were present in the vicinity. Perhaps satisfied with the responses, the commander ordered the tank crew to head back to Kobo and to whatever other mission he had in mind. It never occurred to the tank crew that there was a population of citizens who would be at the mercy of the belligerent group hiding in plain view or, if it did occur to them, they did not care.
---
Democratic Self-rule Federalism: The Legitimacy of Self-Determination in Ethiopia
Professor, DestaA sayehgn
Based on the recent unrest that has been precipitated by the Oromo people in Ethiopia, a number of observers such as Davison,2015;Muindi, 2016; and Borago, 2016, have argued that the Addis Ababa Master Plan has not only undermined self-determination but also contributed to a further loss of autonomy and the marginalization of Oromos living on the outskirts of the Federal capital, Addis Ababa. As stated by the European Parliament (1, 21, 2016): for the past two months,
…Ethiopia's largest region, Oromia, has been hit by a wave of mass protests over the expansion of the municipal boundary of the capital, Addis Abba, which has posed risks of eviction for farmers from their land.
---
Good Governance as an Ultimate Weapon to Eradicate Poverty:
The Utmost Wish of the Tigrai People to Own that Weapon!
Asghedom Ghebremichael, PhD
Canada: 21 Jan. 2016
Good Governance Conference 2016: an Event that Ushered in Hope and Optimism
Yes, this was good news to many. Acknowledging existence of the social disease called corruption,
manifested through mischievous activities of rent-seeking selfish individuals, is a very good start
strategically. Observing a reigning government admitting the challenges it is facing and considering good governance (detailed below) as an ultimate weapon to defeat the enemy number one, poverty, has ushered in hope and optimism among many of us, who are willing to contribute our shares. We look forward to reading the final resolutions' 11-point Communiqué of the Conference.
---
To complement and support the efforts of the Administration of the Tigray Region that is currently undertaking promotion of good governance (ሰናይ ምምሕድ). Citizens and friends of the country around the globe spoke up candidly and passionately to strengthen it. Enjoy Part I of our conversation. Part 2 and 3 coming soon.
ሰናይ ምምሕድዳር ዝፍትሓሉ~~ ሰላምን ዴሞክራስን ንህዝቢ ትግራይን ኢትዮጵያን ~ይኹነልና ።
THE C.I.A. IN AFRICA 
By Aleme Eshete
THE C.I.A. IN AFRICA  PDF format (This article has first been published in 2001 in the U.S based Ethiopian Electronic Distribution Network (EEDN) as part of the discussion between me and Professor Donald Levine (a well-known specialist in Ethiopian studies and author of  "Wax and Gold"), and in response to his response regarding my article on:" THE SLAVE TRADE IN FALASHA OF ETHIOPIA" - see in this series

TECOLA HAGOS RESPONDS:
PART ONE BEYOND ETHNICISM: MOLDING THE NEW ETHIOPIA
realize that most Ethiopians here in the Diaspora (the Americas: United States, Canada; Europe) or back home are in pain and agony, more fearful than ever, about the fate of our country. Just reading the letters and comments sent to me, I realized that I might have added to the anxiety of some people including a few who professed to have been influenced by my earlier writings. Some have expressed heart wrenching disappointment that they felt I have abandoned them, the last person they expected to do so. Thus, my first duty is to ease this pain of my fellow Ethiopians and reassure them as far as I could that my criticism of "Shoa Amhara," Mehale Sefaris, Aradas, et cetera
---
Note: The Egyptian Air Force is the 4th largest F-16 operator in the world, mustering about 195 F-16s of 220 ordered. Their overall fighter fleet is a mix of high-end F-16s and Mirage 2000s, low-end Chinese F-7s (MiG-21 copy) bought from the Chinese, a few F-4 Phantom II jets, and upgraded but very aged Soviet MiG-21s and French Mirage 5s
---
Two Butterflies
Coming down the mountain
Heavy rucksack on my back
Exhausted and downcast
I saw two butterflies
With wings of bright blue
And spots of yellow hue
Like large eyes on the wings
They chased each other
Round and round the bush
Caught up in the dance of life
In the bright afternoon sun
Nonchalant and carefree...
Suddenly my load lightened
I lifted my eyes up
To the mountain top
Serene, sacred, beautiful...
G. E. Gorfu 11-24-18
---
---
---
---
የዕውቅና ሽልማት ለዶ/ር አበራ ሞላ ተሰጠ ጋዜጣዊ መግለጫ
---
---
---
---
City of Seattle Customer
Service Bureau
Need Help? Ask Us!
ቤት ዕዬ ግልጋሎት ዓሚል
ሐገዠ ይደልዩ ይሕተቱና
---
የደንበኛ አገልግሎት ቢሮ
እገዛ ይፈልጋሉ ይጠይቁን
---
I Wish I Were…
I wish I were a turtle,
To lay my eggs so fertile
---
---
---
---
---
"By the way, where are Tigray's territorial frontiers, and how deep is its historical footprints, and what has been its contribution to Ethiopia's renaissance in faith, national identity and resolve, government,
---
(Emergency Response Task Force to Support Displaced Tigreans Washington DC, Maryland and Virginia)
---
---
ተግባሪት ኮሚቴ ረድኤት ተመዛበልቲ ተጋሩ መፀዋዕታ ሓገዝ ንተመዛበልቲ ተጋሩ
Emergency Response Task Force for Displaced Tigreans
---
For Immediate Release: Ethiopian Americans All Tigreans and Friends (English version)
in Seattle met to denounce ethnic violence targeting Tigreans, formed a committee for further actions.
Contact: HOTLINE +1-253-642-7133, antihateethioseattle@gmail.com.
Where: Video/Tele (Face book live/other) conference to be determined.
What: Briefing on the formation of committee.
When: Wednesday, September 7, 2016
Purposeless, chained to a wife,
Turns into idolatry,
Man abhors a vacuum life,
A spicy mistress is Mystery;
---
Edu's graduation's clips
---
---
Ethiopia on the Crossroad part two
---
---
---
---
Part II. Travel to Amara, Harari and Oromia regions of Ethiopia
By Dr. Yohannes Kiros

Ethiopian Tourism

The travel to the wonderful and beautiful places in Ethiopia
By Dr. Yohannes Kiros
Erta Ale (The smoking mountain) and its environs in Afar (see earlier article on Ethioobserver Feb. 2015)

<
---
---
Mr. Girmay Aregawi is a highly gifted author, song writer, poet, and journalist who lives and work in the greater city of Mekelle, Tigray Ethiopia. He published several notable books that had been recognized and utilized by many colleges and universities. He is very creative and unpretentious writer and person. He is also the owner and editor of the website www.felhitube.com
based in Tigray, Ethiopia.
---
---
For Interpretation Services of Ethiopian Languages (Tigrinya, Amharic) please contact the Institute of Development and Education for Africa (IDEA) by calling 203-747-2763 or writing via webmaster@africanidea.org
---
---
---
A panel discussions conducted with Dr. Ghelawdewos Araia
On the issue of Djibouti, its past, present, and future relationship.
---
Queen Sheba Schools Alumni Association and Friends – International Board
---
ህዝቢ ትግራይ ምስ ህወሓት ኮይኑ
ዘመዝገቦ መበል 40 ዓመት ናይ ቃልሲ
ታሪክንካ ብታሪክቲ
ዝተዘለሉ
---
---
ማሕበር ተጋሩ ኣብ ሎስ አንጀልስን ከባቢኣን
"ናይ ሓዘን መግለጺ!"
---
---
---
A Lesson of History: - Dr. Gebrehiwot Baykedagn
---
The Unsung and Forgotten Ethiopian Heroes and Heroines
Ghelawdewos Araia, PhD February 4, 2015
---
ሄርማን ኮሆን ኣብ ጉዳያት ምርጫ ኢትዮጵያን ዓሰብን
---

---

---
---

May 31, 2014

Book Launching and Discussion on Contemporary Ethiopi

a

The Institute of Development and Education for Africa (IDEA) is proud to announce the launching of Dr. Ghelawdewos Araia's book, Ethiopia: Democracy, Devolution of Power, and The Developmental State in Washington DC on June 28, 2014.

IDEA encourages all Ethiopians and scholars on Ethiopia in the Washington DC Metro Area to join the fascinating discussion on contemporary Ethiopia. Professor Haile Gerima will introduce the book signing ceremony and Dr. Araia will engage the audience in a lively and interactive intellectual discussion.
Venue: Sanfoka Video and Books, 2714 Georgia Ave, Washington DC 20001
Time: Saturday June 28 at 3 pm
---
---
Call for Abstracts and/or Proposals
---
---
International Tigray Festival 2014 in Tigray, July 31st to Aug. 6th.
Guest Registration Form - Please include all relevant information
---
Union of Tigreans in North America
---
---
---
---
---
---
Radio snit Sunday's program. January, 12, 2014
---
Radio snit Sunday's program.
December 31, 2013
Radio snit Sunday's program. 
December 22, 2013
---
Radio snit Sunday's program.
December 14, 2013
---
Radio snit Sunday's program.
December 8, 2013
---
In memoriam
Professor Jemal Abdulkadir
Elias S Siraj, Ahmed Reja, and Solomon Tesfaye
On Saturday August 24th, 2013, the world diabetes community lost Professor Jemal Abdulkadir, a pioneer of diabetes care in his native country, Ethiopia and theAfrican continent.

Socialist wins seat on Seattle city council
November 16, 2013
Seattle voters have elected a socialist to city council for the first time in modern history. Kshama Sawant, a member of the populist Occupy Seattle movement, ran on a platform of raising Washington State's minimum wage to $15 and levying a "millionaire tax" to pay for mass transit and public education.
---
Ato Bekele Berhane's Legacy will Live On

It was devastating news on Wednesday, October 10, 2013, to learn that Ato Bekele Berhane, an alumni and one of the original founders of the Queen Sheba School, Adwa, Tigrai, Ethiopia, has passed away, surrounded by his brothers, sisters, children, and a number of friends.
---
---
---
Petition to Urge Representative Christopher Smith Stop his drive to introduce an Anti-Ethiopian Bill
(by Ethiopians for Peace and Development, Washington DC)
---
After graduation, I had the privilege of traveling to Mekelle, Ethiopia for an internship in medicine and dentistry
---
---
Radio Merhawit Streaming on the Internet
Courtesy of Tigray net
September 16, 2012 Sunday Program
---
Featured Article
Beyond Politics and Innuendo: Preserving Our Humanity and Salvaging Ethiopia from Moral Decadence
---
---
The Legacy of Atse Yohannes IV
---
Emperor Yohannes IV of Ethiopia
ATSE YOHANNES IV HIGH SCHOOL ANNIVERSARY
---
Atse Yohannes IV of Ethiopia crowned January 12
Born the son of Mercha the Shum of Tembien and his wife Woizero Silass Dimtsu (Amata Selassie) of Enderta, Dejazmatch Kassai could claim Solomonic blood through the line of his paternal grandmother
---
---
---
---
---
---
Queen Sheba Schools Alumni Association and Friends - International is holding a fundraising event in Dallas Chapter
---
---
---
---
---
Security Council, by Vote of 13 in Favour, Adopts Resolution Reinforcing Sanctions Regime against Eritrea 'Calibrated' to Halt All Activities Destabilizing Region
Security Council Tightens Sanctions Regime on Somalia, Eritrea, Extending Mandate of Monitoring Group for 12 Months
Security Council Committee on Somalia and Eritrea Adds Two Individuals to List of Individuals and Entities
---
---
---
The Legend of the Great Drum (The "Negarit")
By G.E.Gorfu
---
Views from our Ethiopia readers
---
Embassy Announces Winners of Four Freedoms Art Competition
U.S. Ambassador Booth Announces Art Competition Awards of 100,000 Birr: Envisioning President Roosevelt's Four Freedoms Today
---
የኢትዮጵያ ፌዴራላዊ ዴሞክራሲያዊ መድረክ ካለፈው ምርጫ በኋላ ለመጀመሪያ ጊዜ እሁድ ዕለት መቀሌ ከተማ ውስጥ ሕዝባዊ ስብሰባ አካሄደ
---
ከአብራሃም ያየህ
---
---
እርምት ለሙሲ ፈልምና ለደራሲው ብረሃነ ኑጉሰ
ከአስገደ ገ/ስላሲ
---
---
---
ያገረሽበት ታሪክ
ከአስገደ ገ/ስላሲ
---
---
Us embassy cables the-documents nuclear weapons
---
Question and Answer with G.E. Gorfu
---
Outbreak of Liver Disease in Ethiopia Tigrai Region
Amharic
In Tigringa
---

---
A book "Peace or War? Views on the Ethio-Eritrean Conflict"
Dr. Yohannes Kiros
---
---
---
TDA-NA DC Chapter is hosting a grand fund raising event
---
Invites you to Fundraising
Saturday June 12, 2010
---
Older than Egypt is Ethiopia
From distant past to the dawn of Islam, Gamal Nkrumah looks at the history of this African nation
November 1, 2010 G. E. Gorfu
እግሬ
THROUGH MIDNIGHT
May 4, 2010 G. E. Gorfu
---
News
Eritrea desperate to undo UN sanctions
afrol News - Eritrea President Isaias Afewerki is on a diplomatic offensive to make the UN lift sanctions
Eritrean rebels claim killing 11 government soldiers Source: East Africa Forum
Oxfam: Climate Change Devastating Ethiopian Rural Communities
April 23, 2010 Michael VOA
Ethiopian opposition express discomfort over AU election observer mission
April 23, 2010 –APA/Afriqueavenir
Statement at the Conclusion of an IMF Mission to Ethiopia
Press Release No. 10/108 March 24, 2010
International Monetary and Financial Committee Statement
Twenty-First Meeting April 24, 2010
Iran Human Rights Documentation
| | | |
| --- | --- | --- |
| | Gorfu | |
| | | |
| --- | --- | --- |
| | By Ivan Simic | |
| | | |
| --- | --- | --- |
| | By Tecola W. Hagos | |